Ring, maker of "smart" doorbells, snares $109 million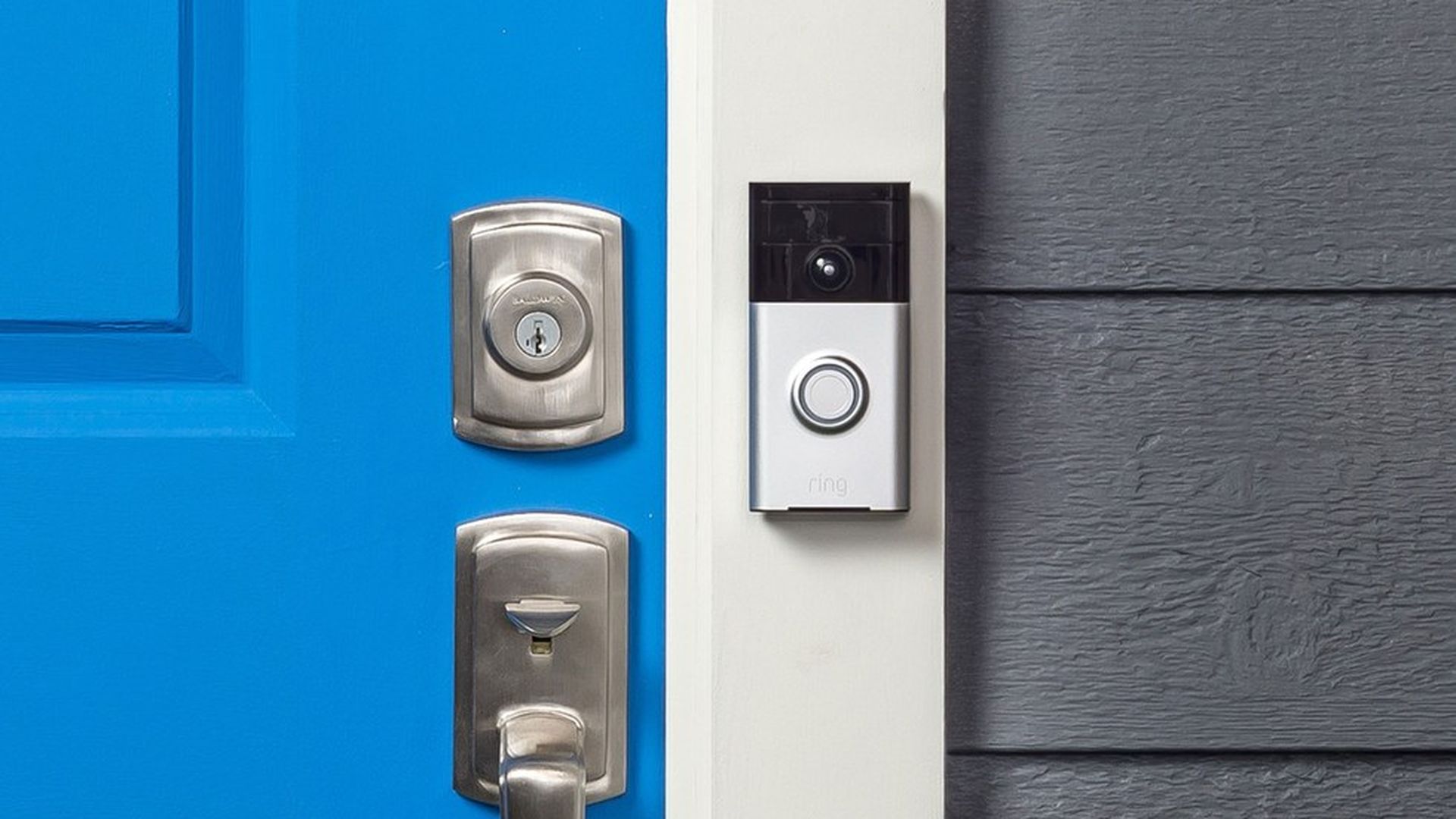 Ring, the maker of a popular doorbell equipped with a security camera, has raised a whopping $109 million in new venture capital funding less than one year after its last round. DFJ Growth, Goldman Sachs Investment Partners and Qualcomm Ventures led the round, with additional participation from Richard Branson, True Ventures, American Family Insurance and Shea Ventures.
Market maturity: According to Ring founder Jamie Siminoff, we're past the initial hype phase of "smart" devices for the home. "Now you're starting to see companies doing $100 million-plus" in revenue, he tells Axios of the market's maturing.
Research firm IHS predicts that the smart home market will move beyond early adopters and into mass adoption, within the next five years or so.
Year of the hub: Unlike some of its peers, Ring's strategy has been to focus on standalone products with a very specific and obvious use, such as the home security camera.
Despite a rough 2016 and a recent lack of new products, Nest, one of the biggest brands in connected home devices, did nail this strategy when it introduced its first product, the "smart thermostat."
But now that such products have given consumers a taste of the so-called "connected home," Siminoff believes they'll finally begin to purchase hubs, which can centrally connect and connect various devices in and out of the home.
While Ring will continue to develop standalone products, it's partnering with bigger companies producing popular hubs to make sure its products are universally available.
Go deeper