Rick Perry claims fossil fuels can help prevent sexual assault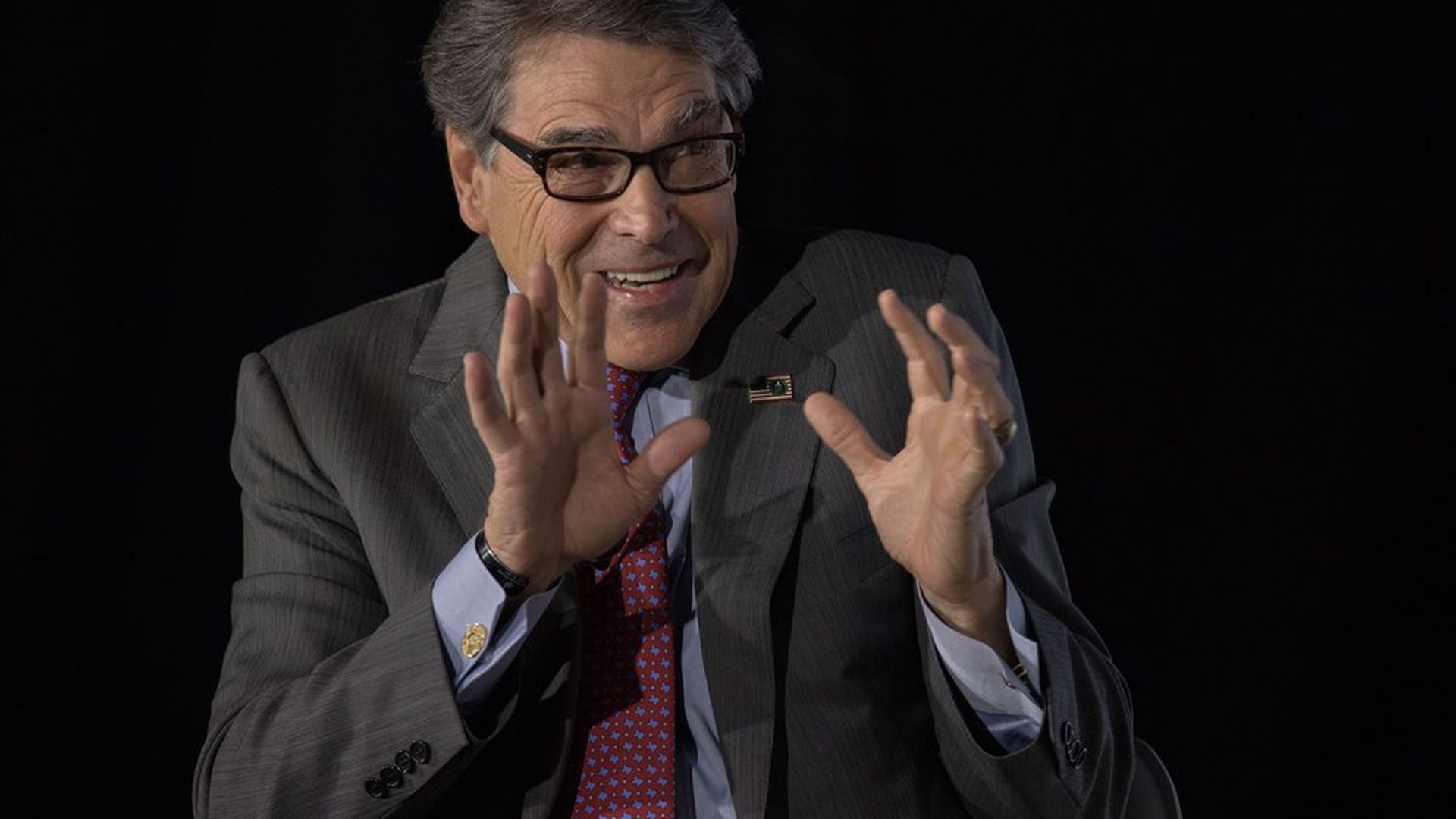 At an Axios and NBC discussion about the administration's energy policy priorities Thursday morning, Energy Secretary Rick Perry indicated he thinks using fossil fuels can help prevent sexual assault. The quote, in full:
"I just got back from Africa, I'm going to finish up with this, because I think I heard a lady say there are people dying. Let me tell you where people are dying, is in Africa, because of the lack of energy they have there. And it's going to take fossil fuels to push power out into those villages in Africa, where a young girl told me to my face, 'one of the reasons that electricity is so important to me is not only because I'm not going to have to try to read by the light of a fire and have those fumes literally killing people.' But also from the standpoint of sexual assault. When the lights are on, when you have light that shines, the righteousness, if you will, on those types of acts. So from the standpoint of how you really affect people's lives, fossil fuels is going to play a role in that. I happen to think it's going to play a positive role."
Bottom line: Perry didn't connect enough dots to effectively make an argument that access to energy (fossil fuels or otherwise) could prevent sexual assault. A University College London study found — after studying 63 cities over 14 years — that darker streets are not necessarily less safe. In places with reduced lighting, there was no increase in sexual assaults.
Big picture: The comment is part of a wider effort by Perry to challenge the environmental narrative that fossil fuels are harmful due to their contribution to climate change. Perry has cited the benefits of fossil fuels to developing countries and also called U.S. resources an important strategic asset.
Go deeper