Republicans abandon hopes of health care vote this week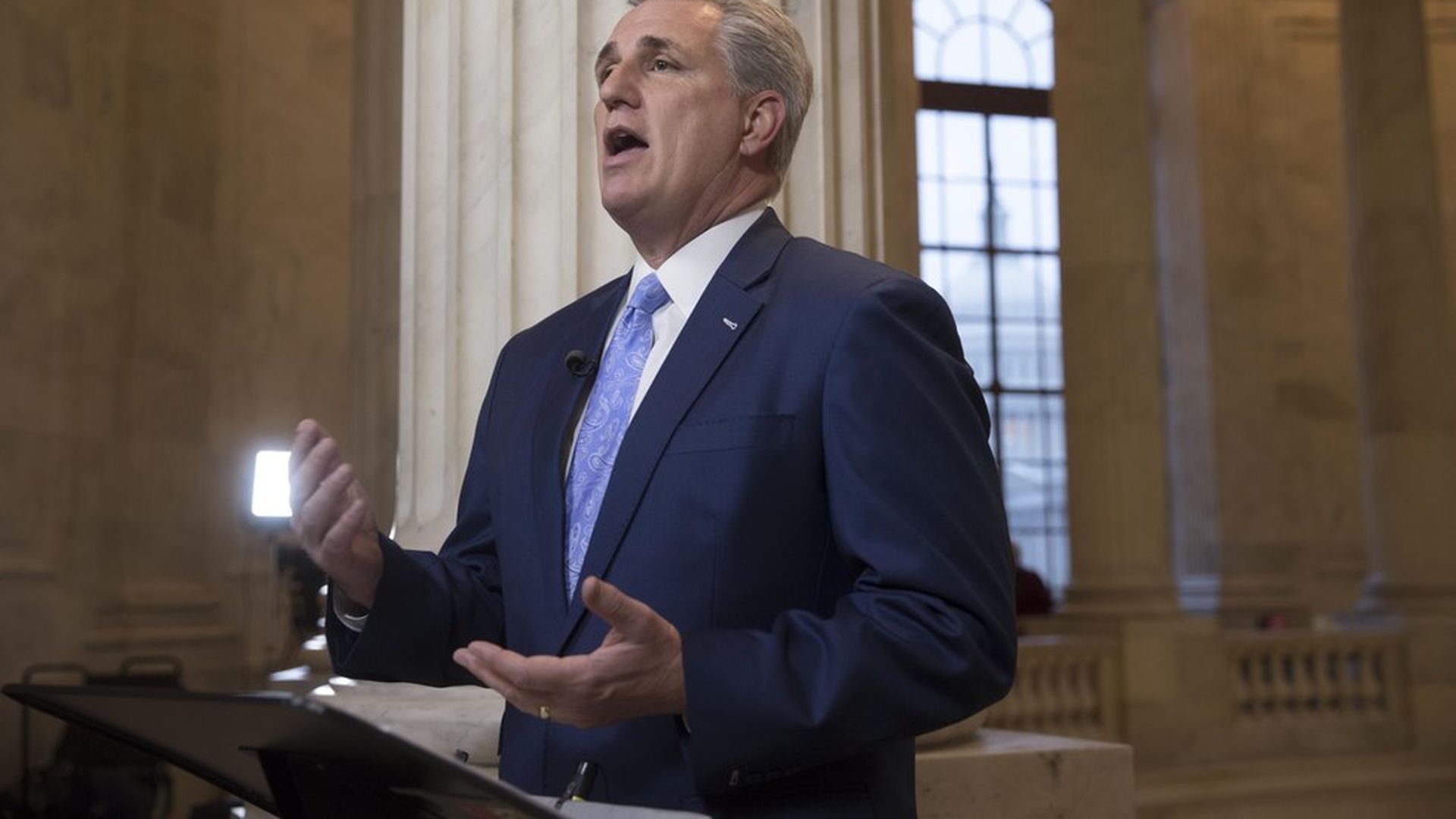 There will be no vote this week on the revised Republican health care plan, despite White House hopes that the vote would move forward.
What they're saying: Majority Leader Kevin McCarthy said leadership was "still educating voters" about what's in the amended bill.
What really happened: The votes aren't there yet. If more than 22 Republicans oppose the bill, it will fail. So far at least 15 have come out against it and many more are undecided.
The silver lining: This removes an obstacle to funding the government, with that deadline looming, though the current plan is to pass a stopgap measure that will only last one week.
Go deeper