Republican panic boosts tax cut chances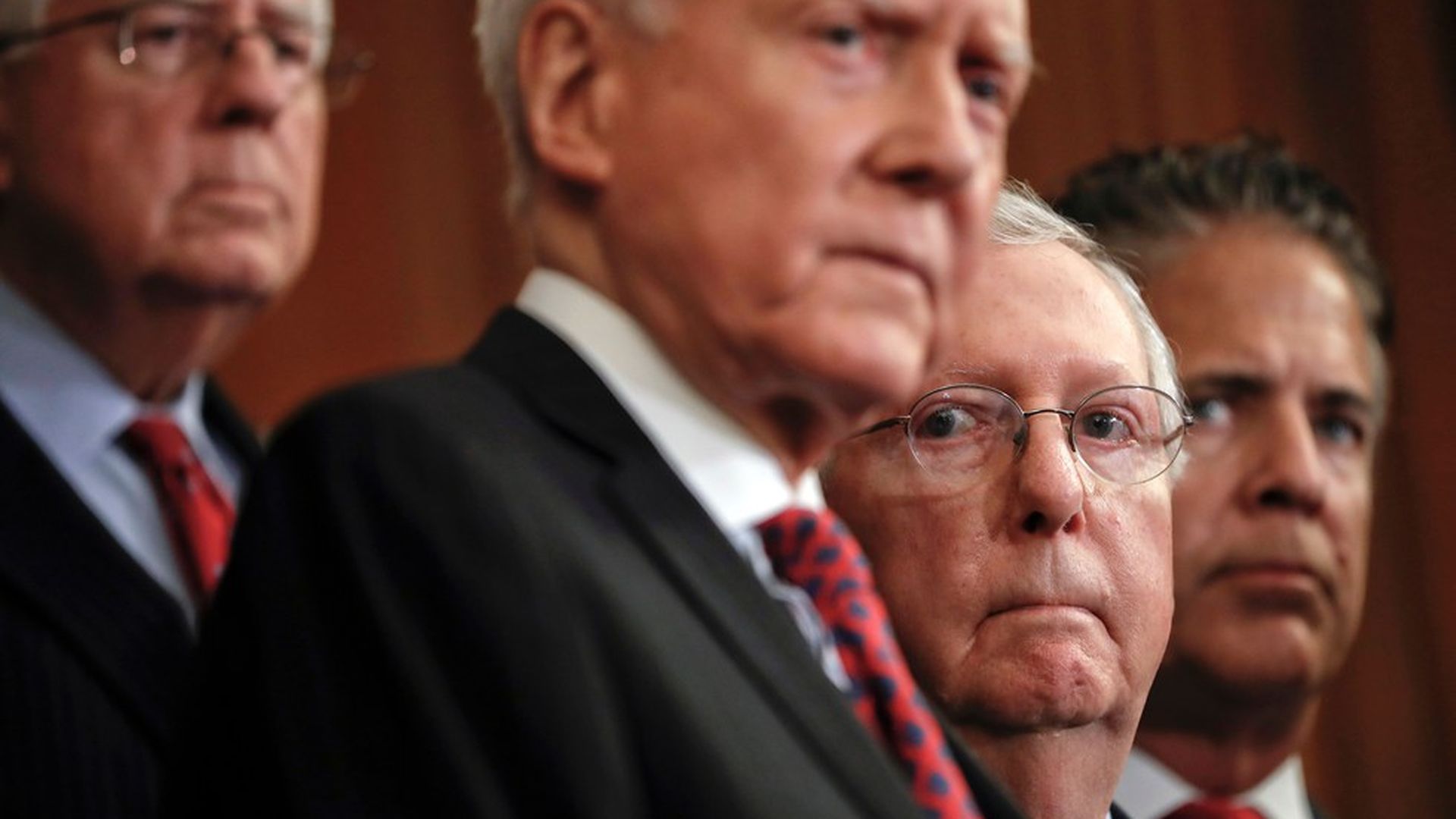 With the release of the Senate's plan yesterday, tax cuts are off to a stronger start than health reform's fraught debut earlier this year.
The bottom line: You've got high top rates on wealthy people, a concession to the left — yet tons of loopholes and crony tax breaks. Even Republicans who have been skeptical all year about tax reform's prospects say they see glints of momentum.
The reasons:
Sheer political panic: This may be Republicans' only chance to hold onto the House. GOP leaders, especially Speaker Ryan, are under no illusions — particularly not after the results in Virginia.Donor pressure: As members and senators have admitted out loud, donors won't be returning phone calls if united GOP government can't deliver tax reform.The Roy Moore factor: Senators were already nervous about this unpredictable, anti-establishment figure entering the Senate in the new year. His election is on Dec. 12. Now, with yesterday's molestation accusations, Republicans can foresee a scenario in which he loses to a Democrat in Alabama!The upshot: The GOP must pass tax reform before "the Roy Moore line," says a source close to leadership.Republicans understand and care far more about cutting taxes than they ever did — despite seven years of sloganeering — about overhauling Obama's Affordable Care Act.Be smart: Despite the "so far, so good" start, expensive concessions will still have to be added to bring around resistant business interests. Expect more stuffing in this bird.
Go deeper