Report: Venture capitalist Shervin Pishevar accused of sexual harassment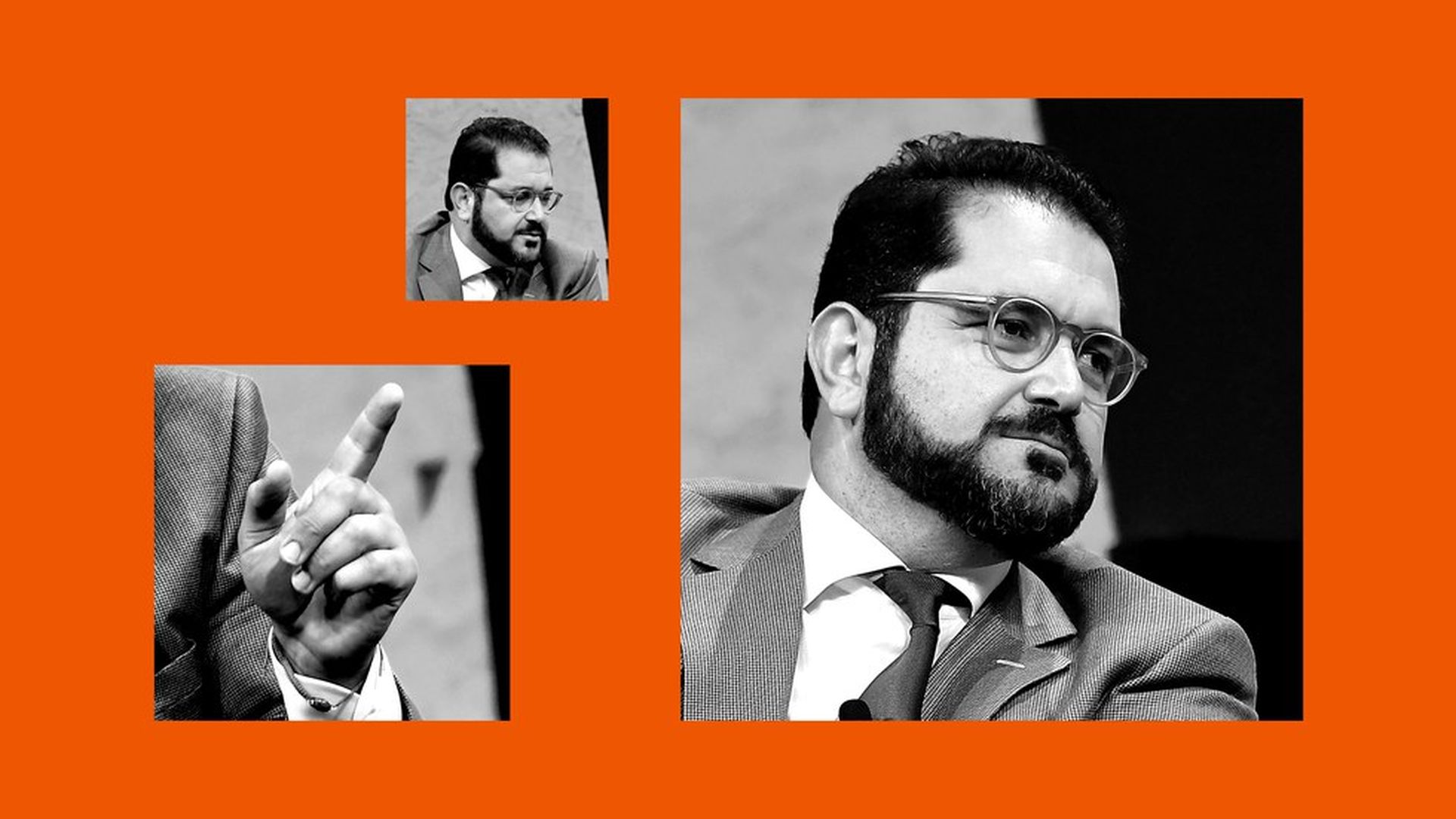 Venture capitalist Shervin Pishevar is being accused of sexual harassment by multiple women, according to a new report from Bloomberg.
Why it matters: Beyond the headline horribleness of the allegations, Pishevar has been a power player both in technology and political circles, having last year hosted a fundraiser for Hillary Clinton at his San Francisco home. He is co-founding partner of venture capital firm Sherpa Capital, whose investments include Airbnb, and also is co-founder and co-executive chairman of transportation startup Hyperloop One (which just renamed itself Virgin Hyperloop One, after partnering with Richard Branson).
Pishevar made headlines earlier this month after it was revealed that he had been arrested in London for sexual assault over the summer, although charges were never filed. He also sued a GOP-affiliated political research group for defamation, claiming that it had intentionally spread misinformation about both the London incident and other alleged transgressions.
Bloomberg's report says that Pishevar acted inappropriately with several women, including early Uber employee Austin Geidt (who did not comment for the story). In the case of Geidt, it was unsolicited touching at a party. Another was an entrepreneur who claims Pishevar forcibly kissed her during what was supposed to be a pitch meeting. Another involved Pishevar allegedly showing pornographic images to a woman at a party.
Pishevar's attorney denied the incident with Geidt, per Bloomberg.
Axios also had been working on a similar story about Pishevar, as have other news outlets.
Through a spokesman, Pishevar provided the following comment:
"Shervin Pishevar is the victim of an organized smear campaign, which so far has involved the fabrication of a London "police report." Now, anonymous and untrue stories have suddenly surfaced concerning Mr. Pishevar. The assertions regarding the only person named have now been directly refuted by an eyewitness to the claimed events, and there are communications sent from the named person herself to Mr. Pishevar which directly undermine any credibility being given to the claims made. Just as the London "police report" turned out to be fabricated, we are confident that these anecdotes will be shown to be untrue as well. Mr. Pishevar is confident that he will be vindicated."
[Note: The "police report" refers to a document that circulated to some journalists but which London police said was fraudulent. Axios did not refer to the report in its initial story on Pishevar's London arrest, due to the police statement].
Go deeper