Report: Trump transition knew of Flynn investigation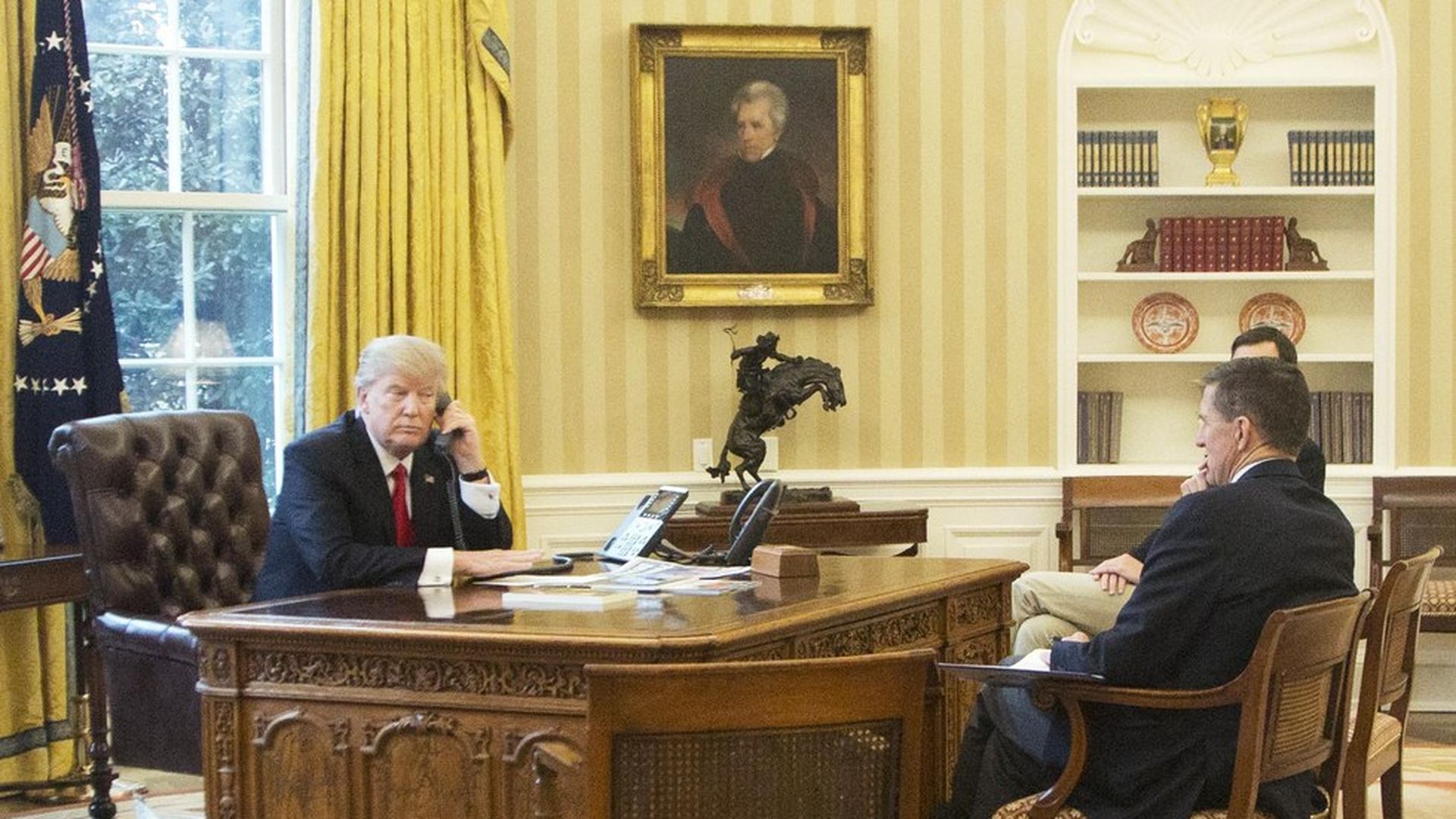 President Trump's transition team was aware that Michael Flynn was under federal investigation before naming him national security advisor, the New York Times reports.
The investigation was into paid lobbying work Flynn did for Turkey during the presidential campaign. Flynn made a disclosure to Don McGahn, now White House counsel, on January 4 according to the report.
The timeline, based on the reporting
Nov 18: Trump offers Flynn NSA post
Jan 4: Flynn discloses he is under federal investigation
Jan 20: Trump takes office, Flynn becomes NSA
Jan 26: Sally Yates warns McGahn Flynn could be subject to Russian blackmail
Feb 13: Flynn dismissed as NSA
Correction: The Times reports that Trump's team was aware of the investigation, not Trump himself.
Go deeper