Report: Trump still raising birther claims, other conspiracy theories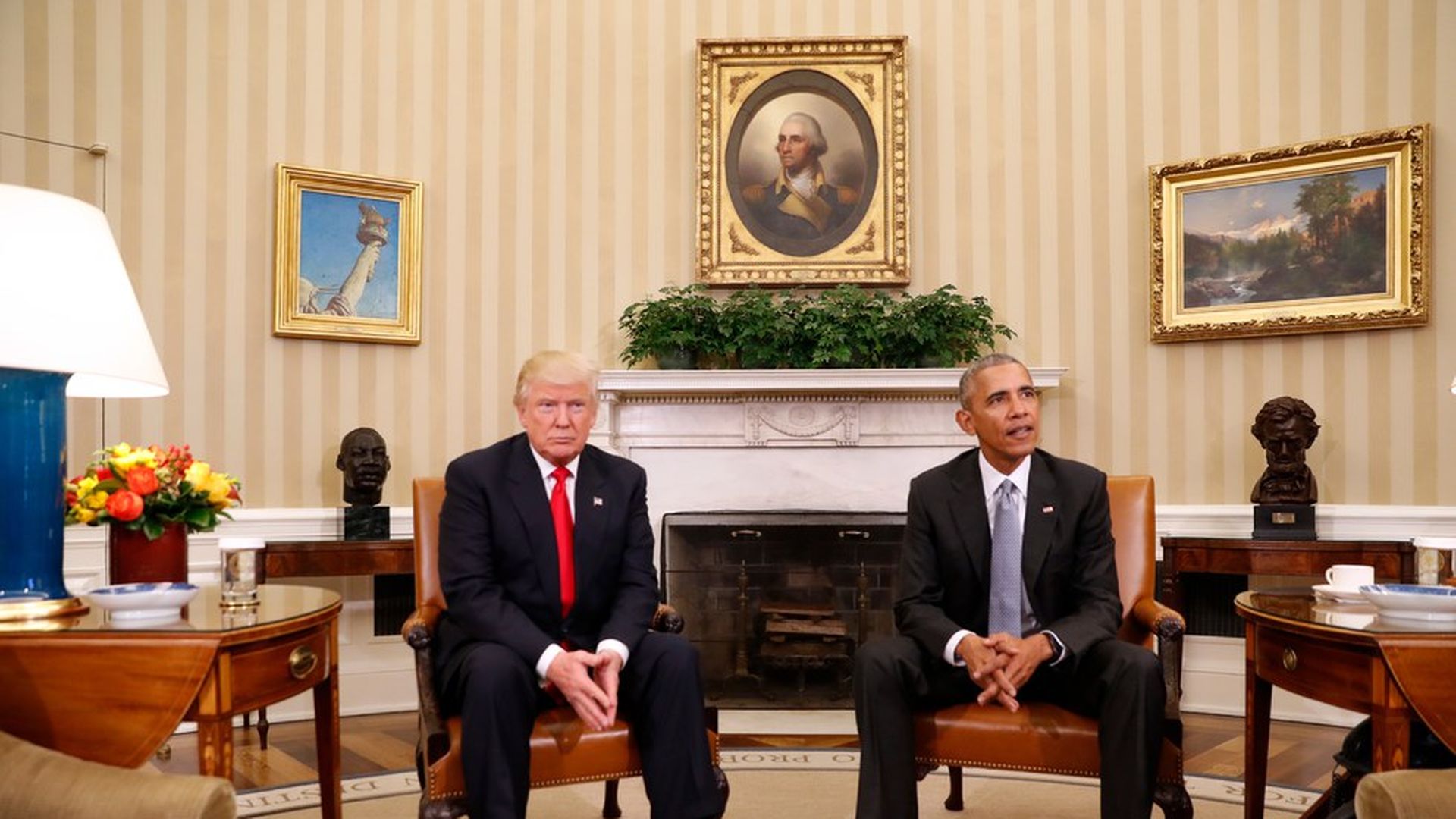 President Trump has continued to raise a number of conspiracy theories, including that Barack Obama's birth certificate may have been faked and that he lost the popular vote due to millions of people voting illegally, in closed door meetings, the NY Times' Maggie Haberman and Jonathan Martin report.
Trump has also raised a new conspiracy theory, per the report: that it was not his voice on the Access Hollywood tape in which he jokes about sexual assault. During the campaign, Trump admitted it was him on the tape, and finally dropped the birther claims after five years.
One anonymous Republican senator confirmed that Trump had raised the birther theory, and the White House didn't push back on the story.
One startling line: "Mr. Trump's journeys into the realm of manufactured facts have been frequent enough that his own staff has sought to nudge friendly lawmakers to ask questions of Mr. Trump in meetings that will steer him toward safer terrain."
Summing it up: "The Mr. Trump's falsehoods about the 'Access Hollywood' tape are part of his lifelong habit of attempting to create and sell his own version of reality."
Meanwhile the Washington Post reports tonight that Trump "has expressed certainty that the special-counsel probe into his campaign's possible collusion with Russia will be finished by the end of the year, complete with an exoneration from Robert S. Mueller III, according to several friends who have spoken with him in recent days."
What to watch for: "One outside adviser to Trump warned that the president would 'blow a gasket' if there was no statement of exoneration by year's end."
Go deeper