Report: Trump revealed classified intel to Russians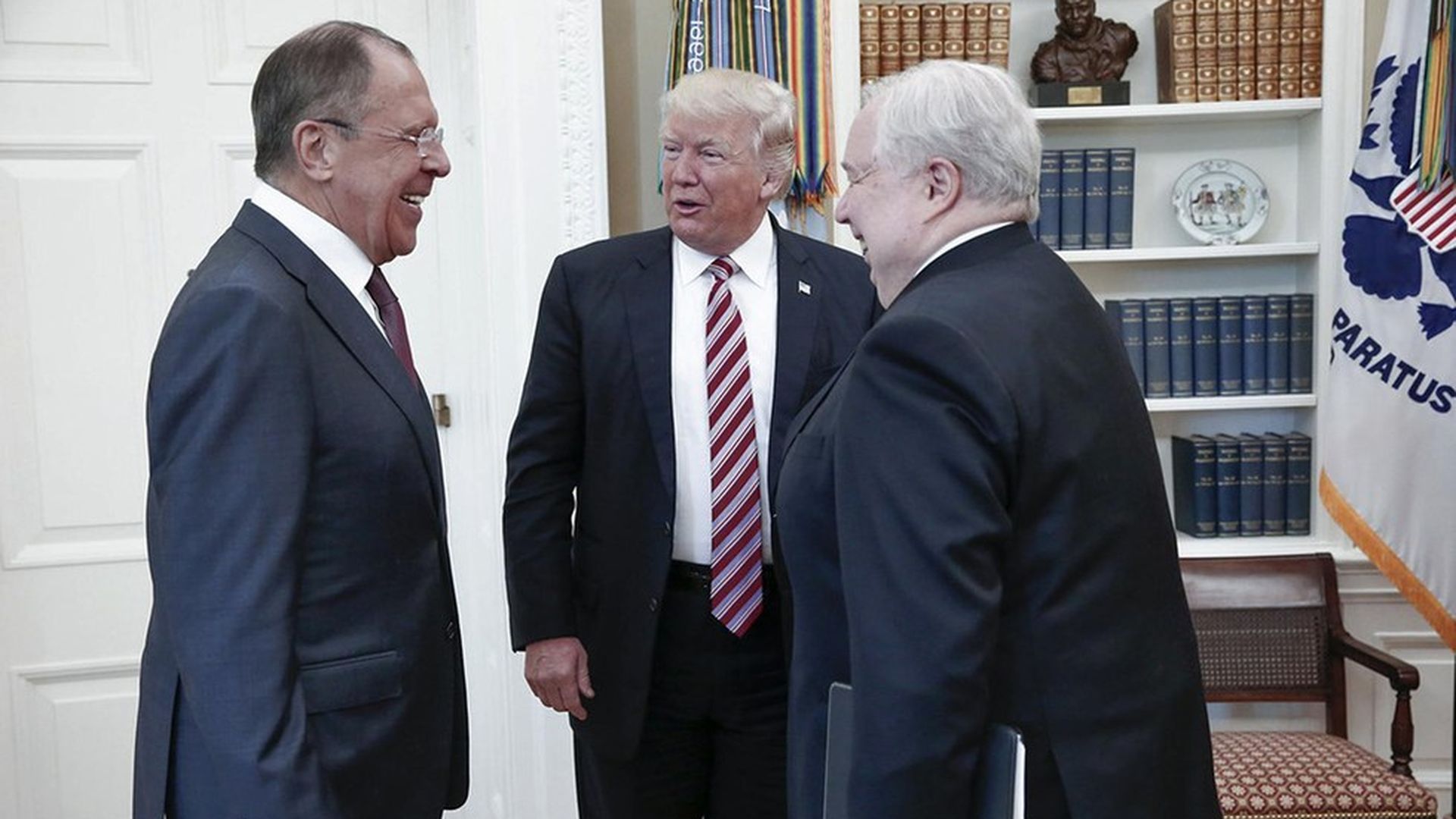 President Trump revealed highly classified information in an Oval Office meeting with Russian Foreign Secretary Sergey Lavrov and Ambassador Sergei Kislyak, potentially damaging relations with a key source of intelligence on ISIS, according to the Washington Post.
A source told the Post Trump discussed material with the highest level of classification, and "revealed more information to the Russian ambassador than we have shared with our own allies."
Trump seemed to be "boasting about his inside knowledge of the looming threat" before describing a specific ISIS plot and where it was detected, per the report. The intelligence-sharing system through which the U.S. learned of the plot is incredibly sensitive.
National Security Adviser H.R. McMaster: "The president and the foreign minister reviewed common threats from terrorist organizations to include threats to aviation. ... At no time were any intelligence sources or methods discussed and no military operations were disclosed that were not already known publicly."
Trump quote from the meeting, per an official: "I get great intel. I have people brief me on great intel every day."The most troubling disclosure: the ISIS-held city where the plot was detected, which could potentially be used to trace the source of the intelligence. Per the report, Russia "would be keenly interested in identifying that source and possibly disrupting it."A senior U.S. official to the Post: "Russia could identify our sources or techniques. I don't think that it would be that hard [for Russian spy services] to figure this out."It wouldn't be illegal for the president to discuss such information, but would be a serious breach of intelligence-sharing protocols.The context: The meeting had already posted an optics nightmare for the White House as it came the day after Trump fired James Comey and amid speculation that he was trying to undercut the Russia investigation.
Go deeper