Report: Trump asked intel chiefs to deny evidence of Russia collusion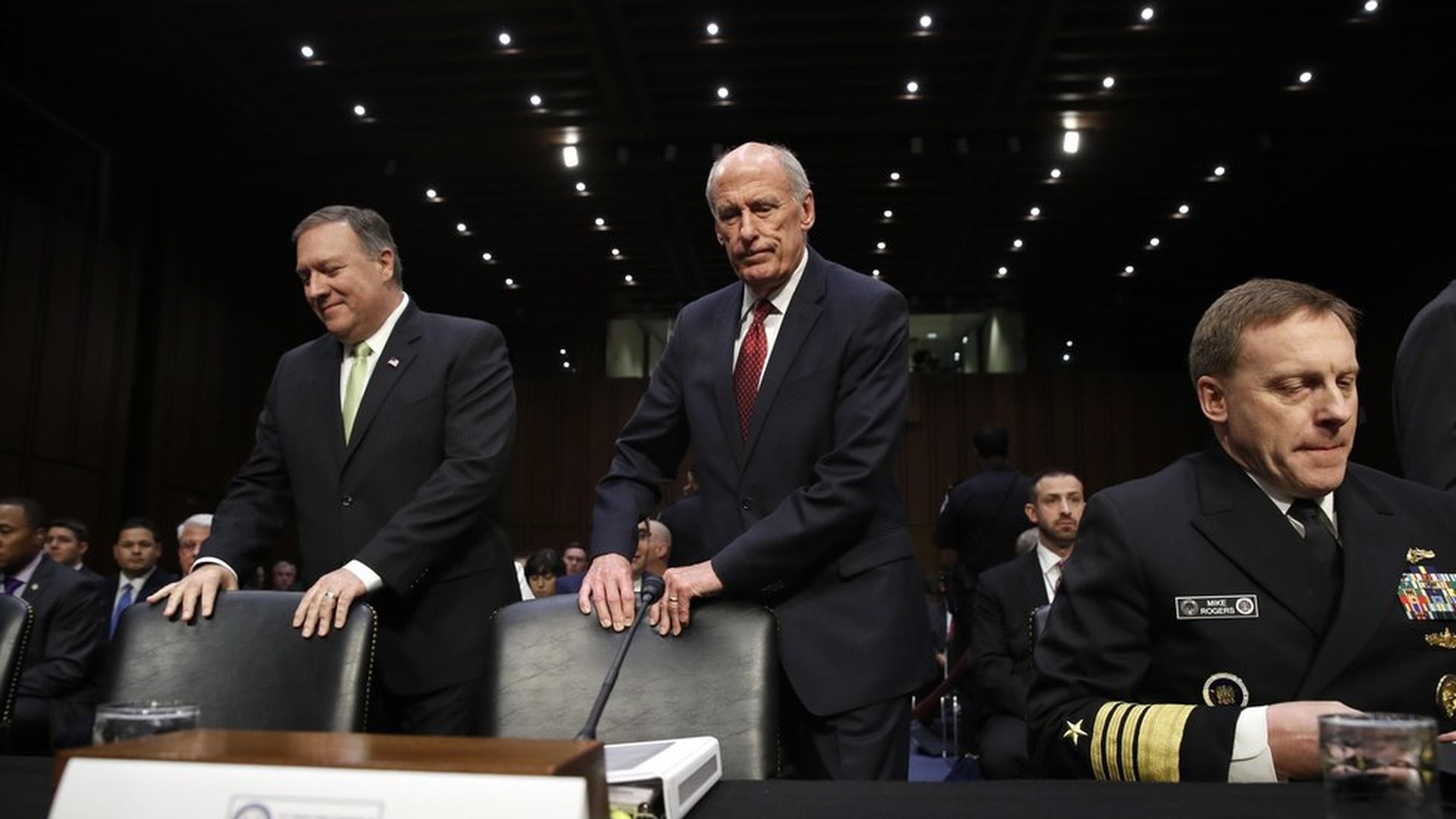 President Trump asked the Director of National Intelligence and NSA Director to make public statements denying the existence of any evidence of collusion between his campaign and Russia, according to the Washington Post. Per the report, Trump made separate requests to Dan Coats and Admiral Mike Rogers and both declined, considering the requests inappropriate.
The timing: After James Comey testified on March 20 that the FBI was investigating potential ties between the campaign and Russia.
The motivation: White House officials say Trump was "upset" by Comey's testimony. A senior intel official accused him of trying to "muddy the waters" about the nature of the investigation.
The paper trail: According to the Post, Trump's request to Rogers was recorded in a memo that can be reviewed by Robert Mueller, the special counsel leading the Russia investigation.
The White House response:
"The White House does not confirm or deny unsubstantiated claims based on illegal leaks from anonymous individuals."
Go deeper