Report: Trump asked about power to pardon aides, family, himself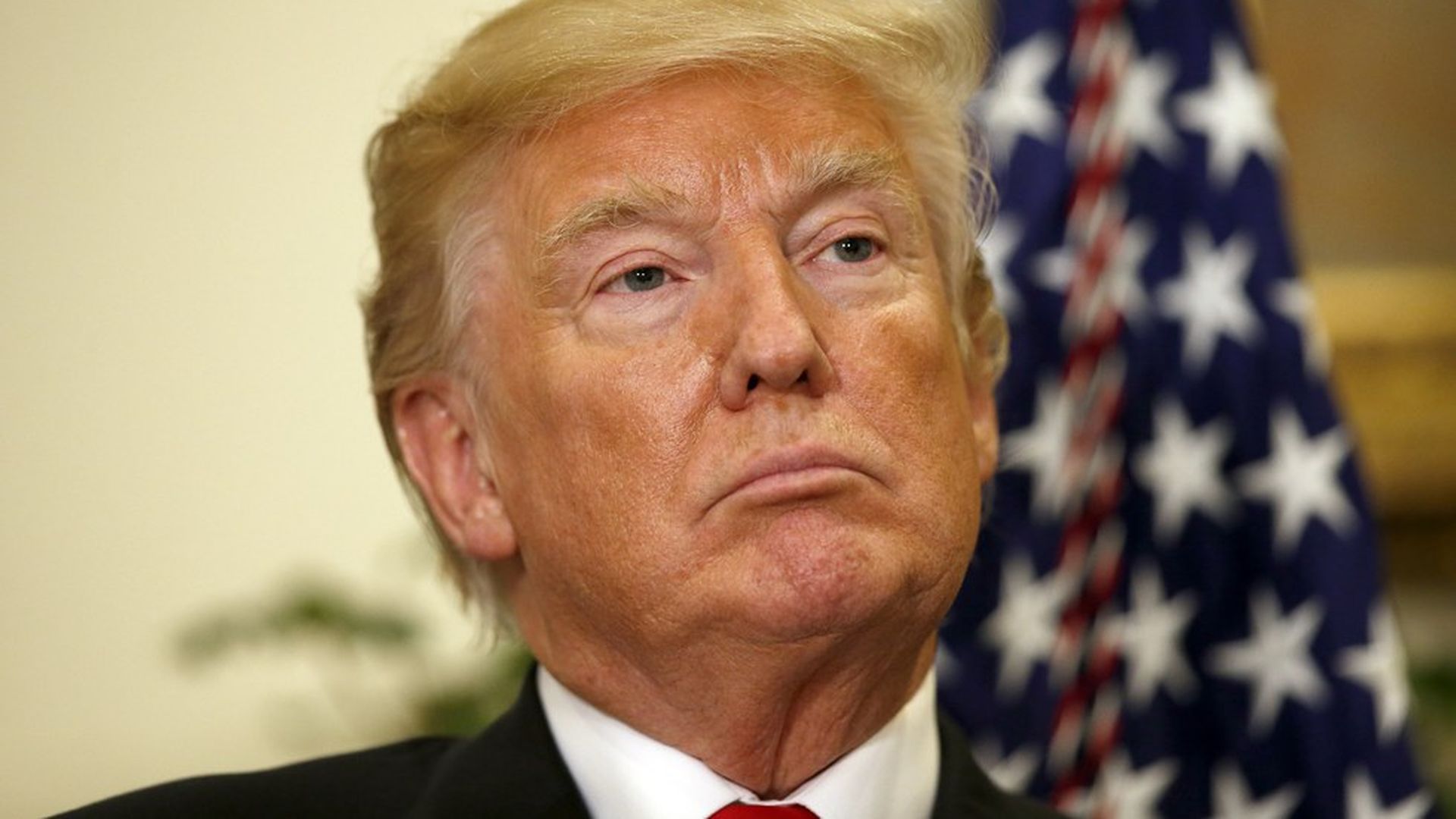 President Trump has asked advisers about "his power to pardon aides, family members and even himself in connection with" the Russia probe, the Washington Post reports citing a source familiar with the discussions. Another source said Trump's lawyers were "discussing pardoning powers among themselves."
Per several aides, Trump's lawyers are "are actively compiling a list of [special counsel Robert] Mueller's alleged potential conflicts of interest, which they say could serve as a way to stymie his work."
"The president is also irritated by the notion that Mueller's probe could reach into his and his family's finances."
Trump "has told aides he was especially disturbed after learning Mueller would be able to access several years of his tax returns."
Trump's lawyers declined to comment. Mark Corallo, the spokesman for his legal team, resigned Thursday, the Post reports.
Go deeper