Report: Pentagon has plan to arm Ukraine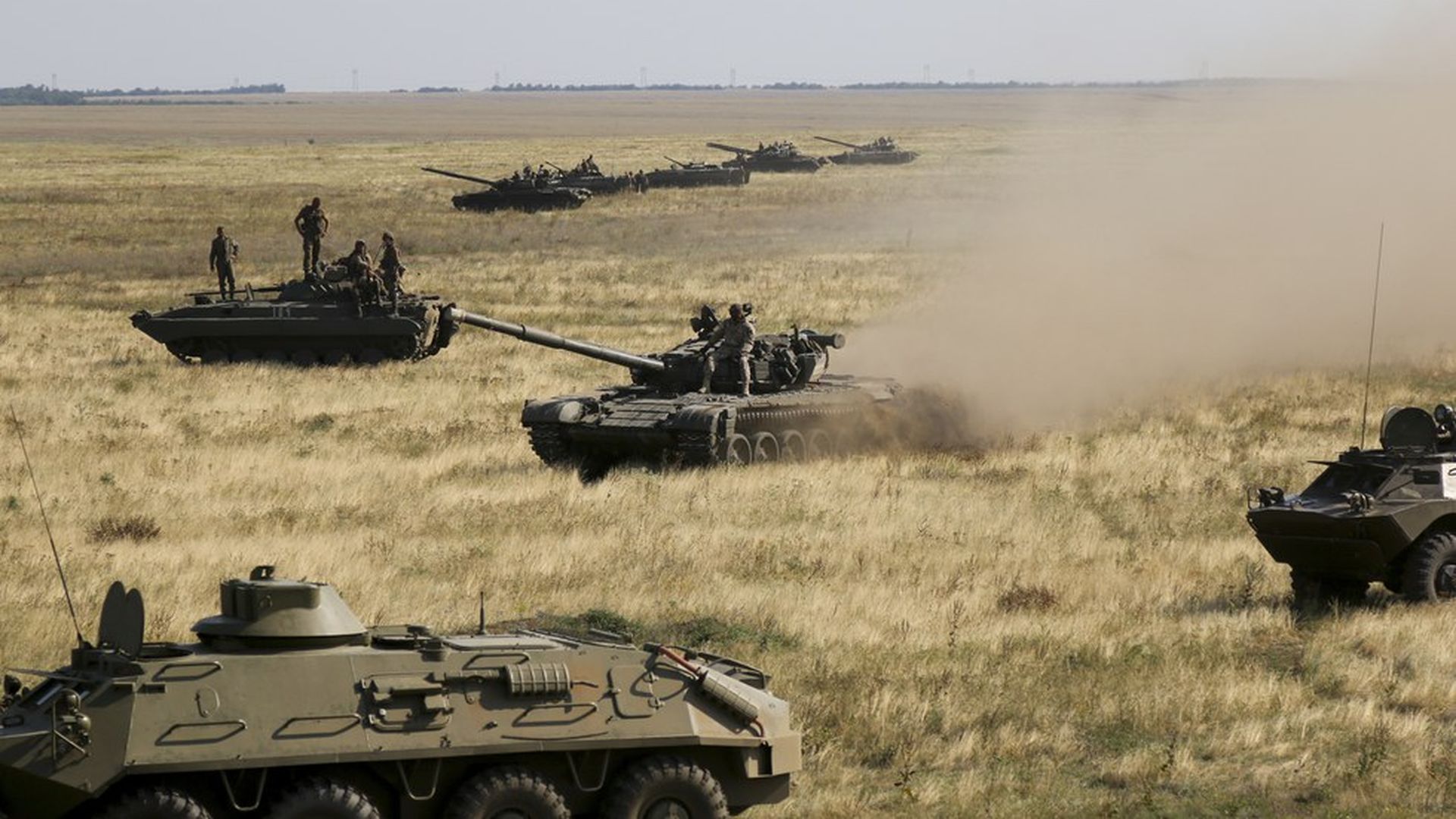 The Pentagon and State Department have developed plans to arm Ukraine in its fight against Russia-backed separatists, the Wall St Journal reports.
U.S. officials told the Journal the weapons are defensive and "meant to deter aggressive actions by Moscow." The U.S. has long accused Russia of arming and supporting the separatist fighters.
President Trump has not been briefed on the plans, which are in preliminary stages, "and his position isn't known," the Journal reports. U.S. allies are split on how to handle the situation, with France and Germany concerned providing arms will make an already dangerous situation worse. It could be months before a decision is made.
The move would enrage Vladimir Putin and likely further inflame tensions with Russia. On Friday, in response to sanctions passed by Congress, Putin ordered the U.S. to cut its embassy staff by 755, one of the largest such expulsions in modern history. Trump has not commented on that move.
Go deeper