Report: North Korea responsible for $81 million Fed bank heist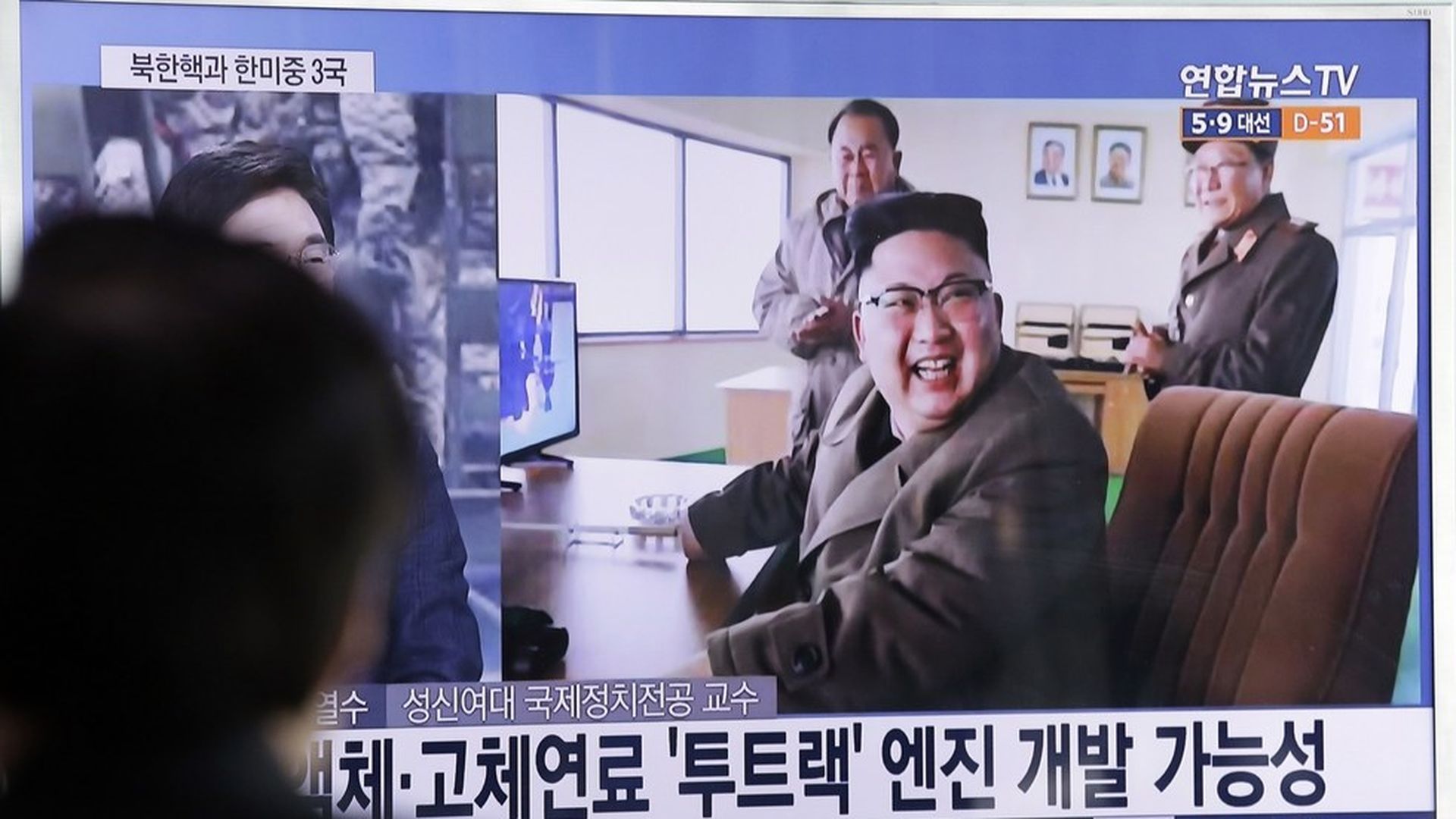 FBI officials are considering filing charges accusing North Korea of orchestrating an $81 million cyber heist of Bangladesh's account at the New York Fed last summer, the Wall Street Journal reports. Hackers accessed the Bangladeshi account after stealing the central bank's access codes to a messaging system that enabled them to make dozens of fraudulent requests for funds, a few of which were granted.
Why it matters: The revelations come during a period of escalating tensions between North Korea and the U.S., and are evidence that rogue elements around the world are increasingly relying on cyber attacks to harm their enemies and fund their operations.
Go deeper