Report: locals say Roy Moore was banned from an Alabama mall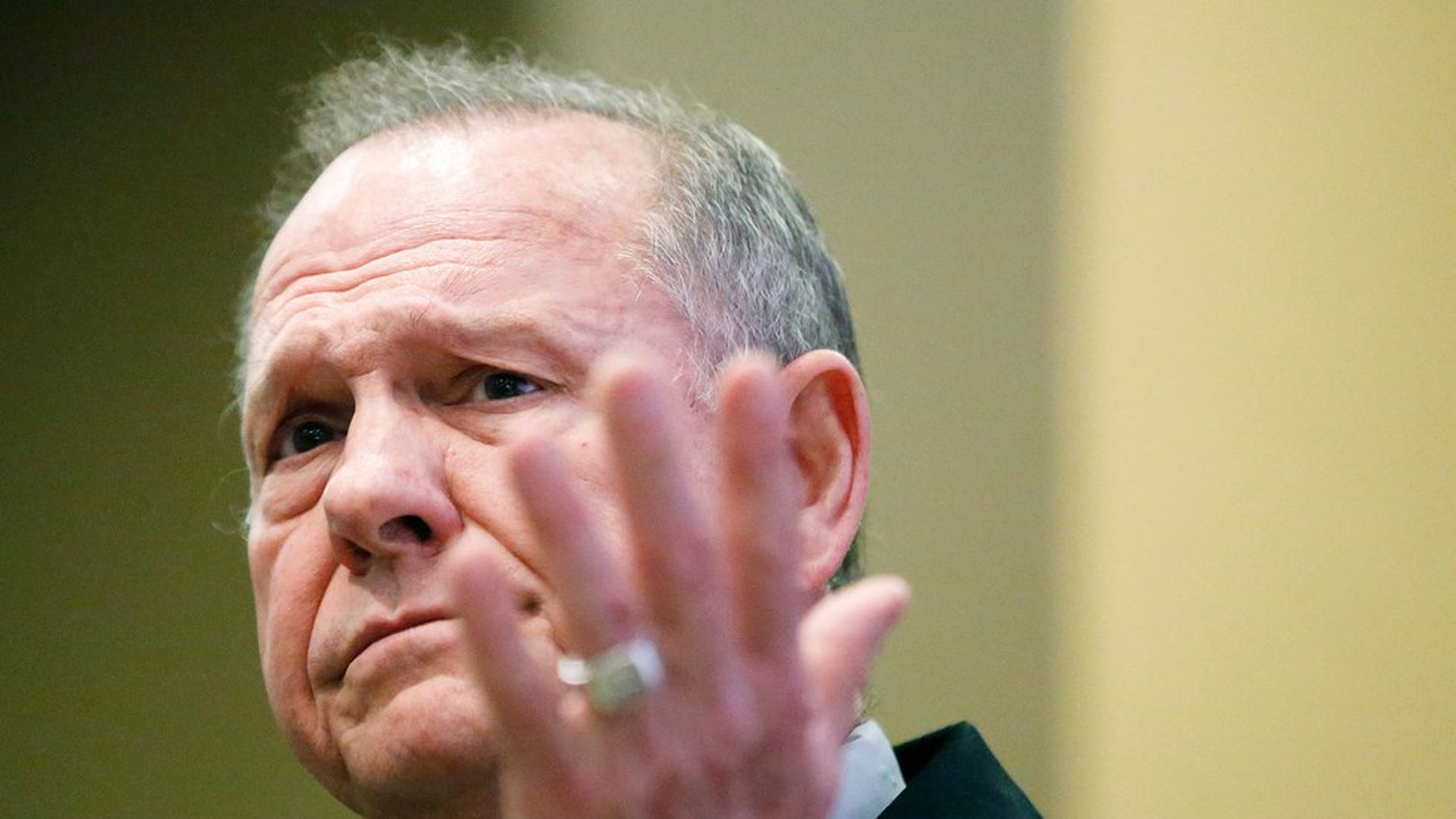 Over a dozen sources in Alabama, including lawyers, police officers and a "major political figure," told the New Yorker's Charles Bethea that they had heard Roy Moore was banned from the Gadsden Mall for bothering teenage girls.
Two of the women whose allegations against Moore were printed in the Washington Post said that's where they met him. A police officer told Bethea: "The general knowledge at the time when I moved here was that this guy is a lawyer cruising the mall for high-school dates." Another said, "I heard from one girl who had to tell the manager of a store at the mall to get Moore to leave her alone."
Go deeper