Report: Kelly, Tillerson, Mattis met at White House after "moron" report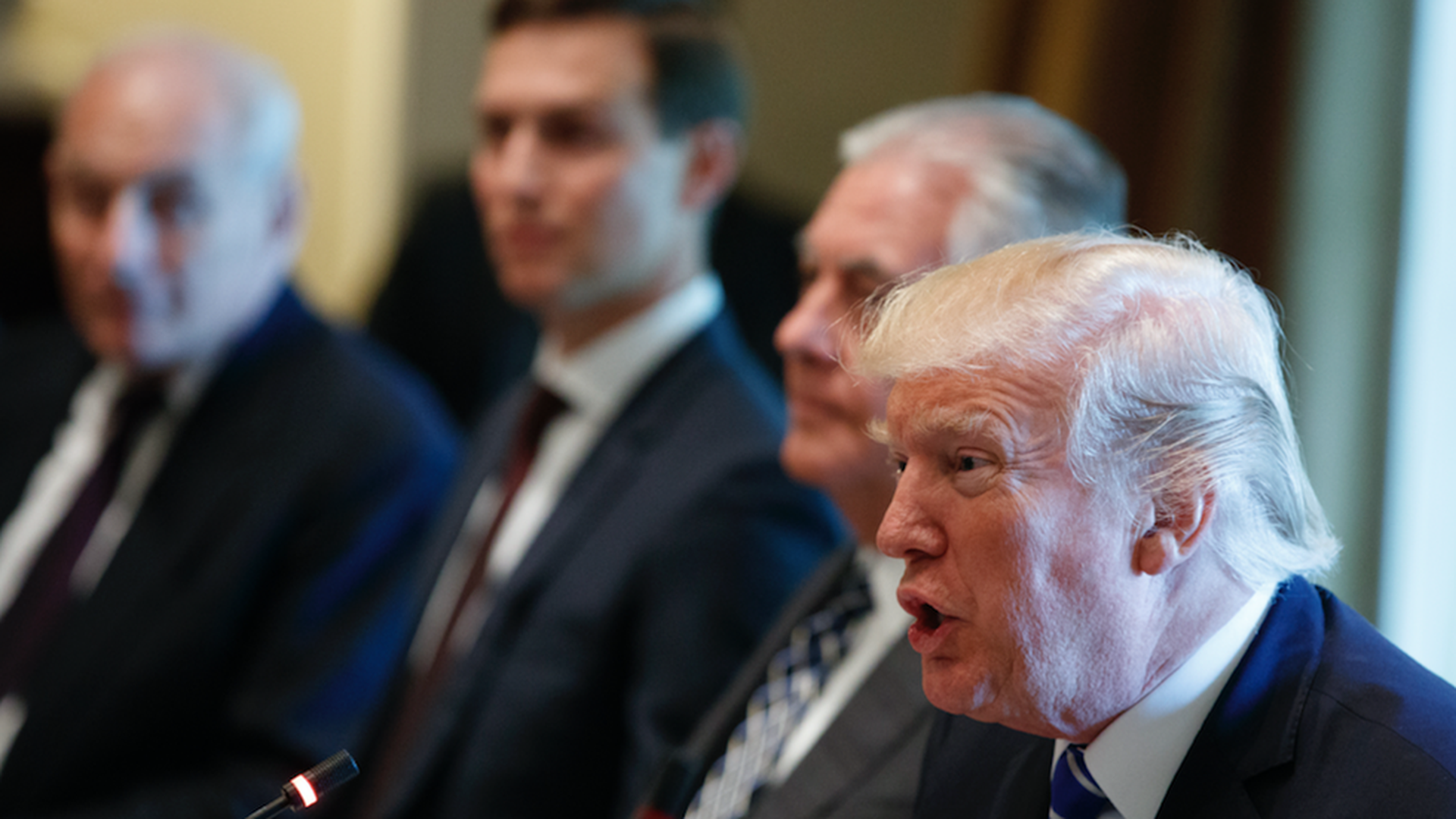 President Trump was so enraged by an NBC News report that Secretary of State Tillerson had called him a "moron" and considered resigning that Chief of Staff John Kelly skipped Trump's Las Vegas trip to "contain his boss's fury and manage the fallout," NBC reports. Per the report, Kelly "summoned" Tillerson and Defense Secretary Mattis to the White House to "discuss a path forward."
Trump fumed for two hours Wednesday morning after the report emerged, per NBC, and was even angrier when Tillerson didn't deny having called Trump a moron during a press conference later in the day.
Go deeper