Report: Impact of climate change on humans "potentially irreversible"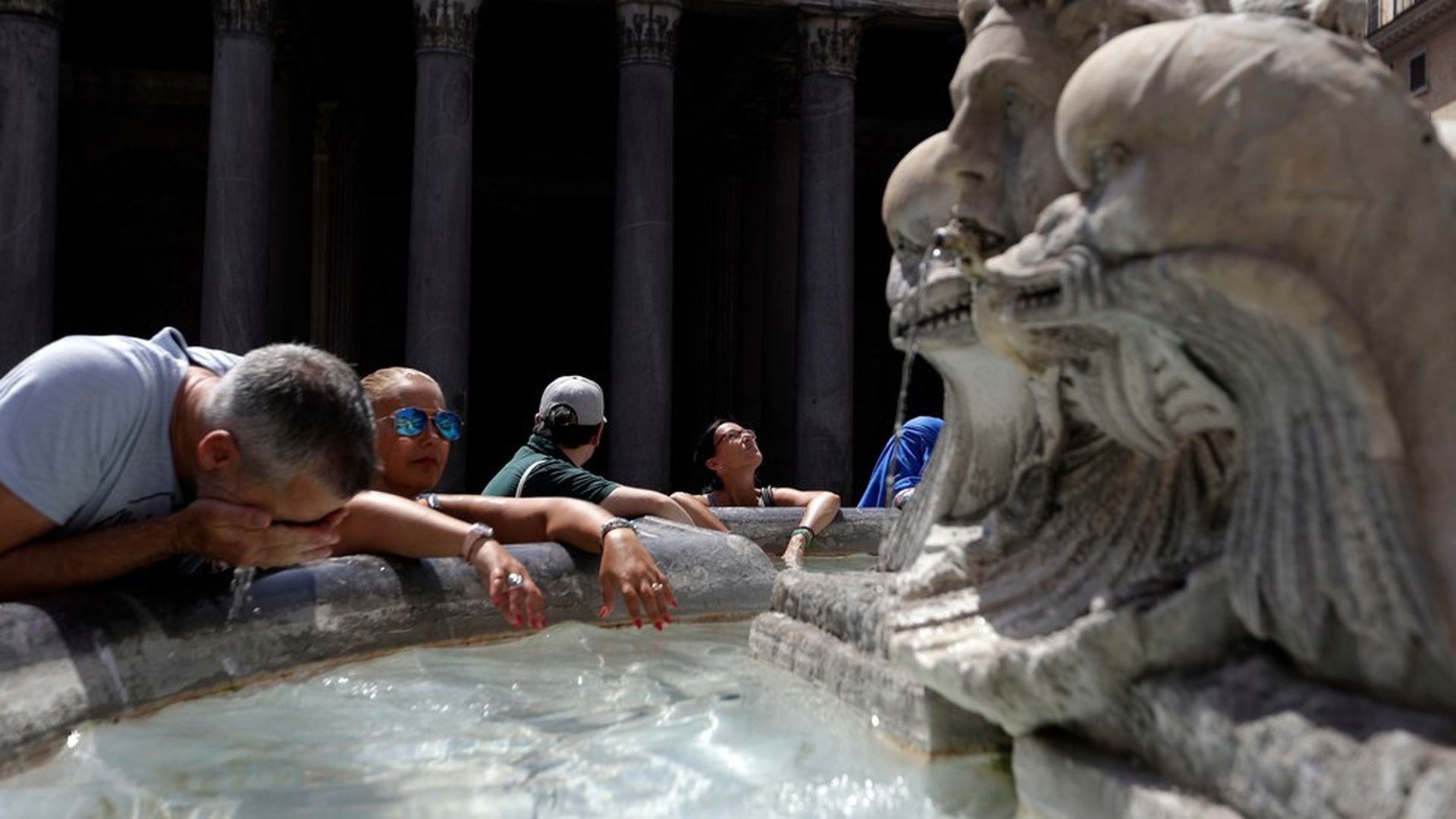 Climate change is hurting people's health more than previously thought, a team of 63 doctors, scientists, and public health officials wrote in a report published Monday in the medical journal Lancet. "The human symptoms of climate change are unequivocal and potentially irreversible" the team warns, in the first of what is expected to be an annual report based on 40 indicators.
The upshot: The increasing waves of heat-related illnesses, mosquito-borne diseases and air pollution problems can be lessened if the world derives its energy needs from renewable sources instead of fossil fuels like coal and boosts its funding to make health systems more climate resistant.
What's happening: The scientists found that climate change already is having an impact worldwide on health, labor productivity, food scarcity, the spread of infectious disease, and exposure to air pollution and heatwaves. Between 2000-2016, there was a 46% increase in the number of weather-related disasters.
Some metrics, per the study and its accompanying press release:
Cases of mosquito-borne dengue fever have doubled every decade since 1990, partly since mosquitos thrive better in warmer weather. AP reports that there's similarly an increase in tick-borne Lyme disease in the U.S., as ticks also fare better with warmer weather.
Vulnerable adults, such as those over 65 or with chronic disease, are facing a greater number of heat waves. Between 2000 and last year, the number of adults facing debilitating heat waves rose by 125 million.
Global exposure to dangerous levels of air pollution has increased by 11.2% since 1990. 71% of 2,971 cities exceed the recommended levels of air pollutants.
Increasing temperatures have led to about 5.3% in loss of labor productivity. Economic losses linked to climate-related extreme weather events were estimated at US$129 billion in 2016.
Only 40% of the countries reported having taken measures to increase the climate resilience of their health infrastructure to plan for emergencies from severe storms and flooding. Medical care can be damaged from compromised electricity and water supplies, interrupted supply chains, disabled trans­portation links, and disrupted communications and IT networks.
Be smart: Global temperatures have increased 0.75 degrees Fahrenheit since 2000, but local changes can vary widely from that seemingly incremental change, The Washington Post points out.
One warning quote: The WashPost writes that Nick Watts, executive director of Lancet Countdown, says: "If anybody says we can adapt our way out of this, the answer is, of course you can't."
Go deeper