Report: FBI wiretapped Manafort before and after election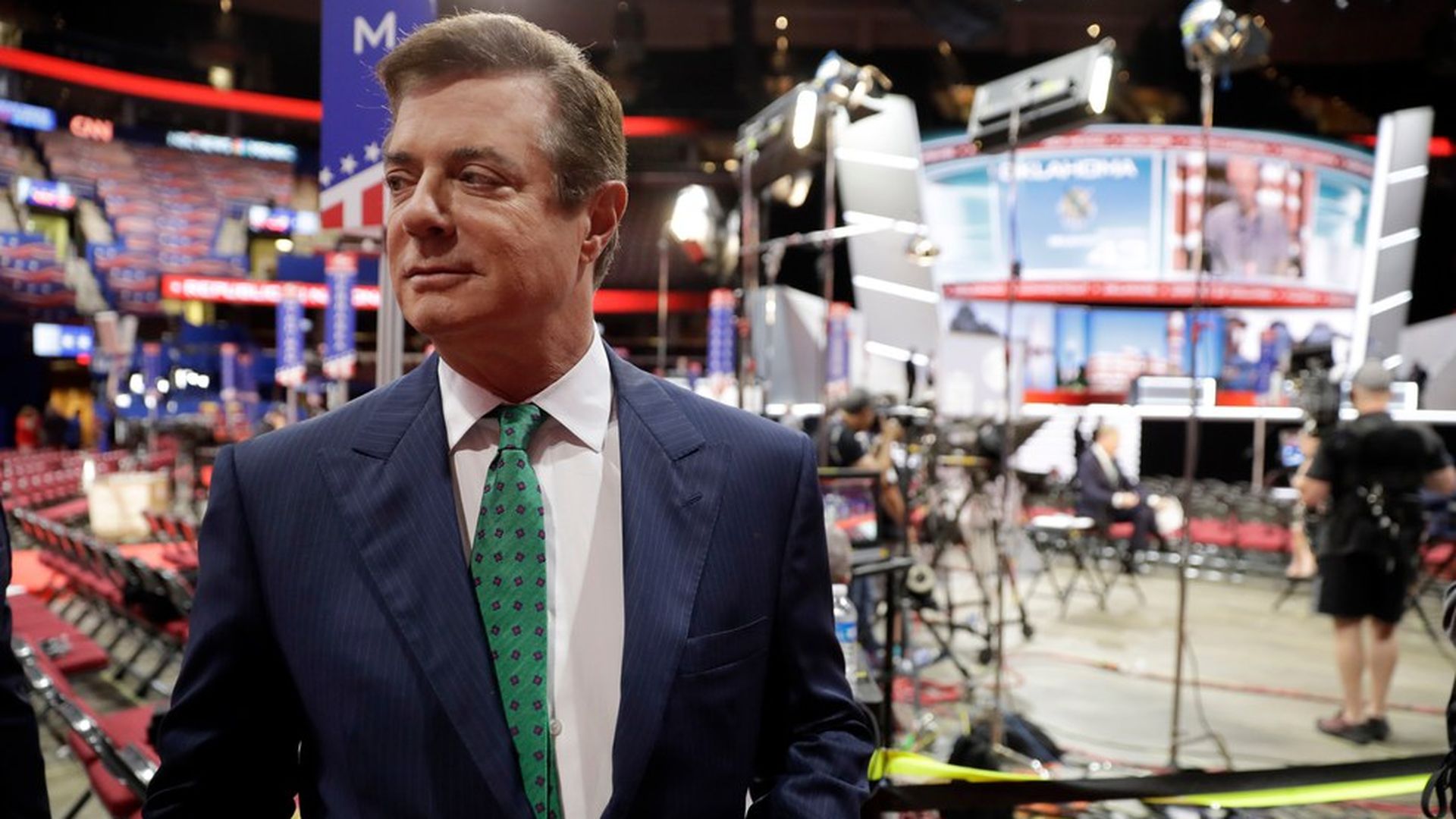 The FBI wiretapped Paul Manafort, Trump's former campaign chairman, both before and after the election, CNN reports. According to the report, those taps were active during a "period when Manafort was known to talk" to President Trump, but not at the time Manafort attended a meeting with Donald Trump Jr. and a Russian lawyer.
Three sources told CNN the investigators were concerned Manafort had "encouraged Russians to help with the campaign."
The taps were authorized by a FISA court, per CNN, a step that requires high-level approval and significant documentation. A storage facility belonging to Manafort was also searched.
The investigation into Manafort began in 2014, over consulting work he did in Ukraine. He is now a central focus of Robert Mueller's investigation. He has denied any wrongdoing.
Another bombshell, per the NY Times: after agents executed a search of Manafort's home in July, prosecutors "told Mr. Manafort they planned to indict him."
From Manafort's lawyer: "If true, it is a felony to reveal the existence of a FISA warrant, regardless of the fact that no charges ever emerged. The U.S Department of Justice's Inspector General should immediately conduct an investigation into these leaks and to examine the motivations behind a previous Administration's effort to surveil a political opponent. Mr. Manafort requests that the Department of Justice release any intercepts involving him and any non-Americans so interested parties can come to the same conclusion as the DOJ – there is nothing there."
Go Deeper: Mueller haunts the West Wing
Go deeper