Report: FBI thinks Kushner has key information for Russia probe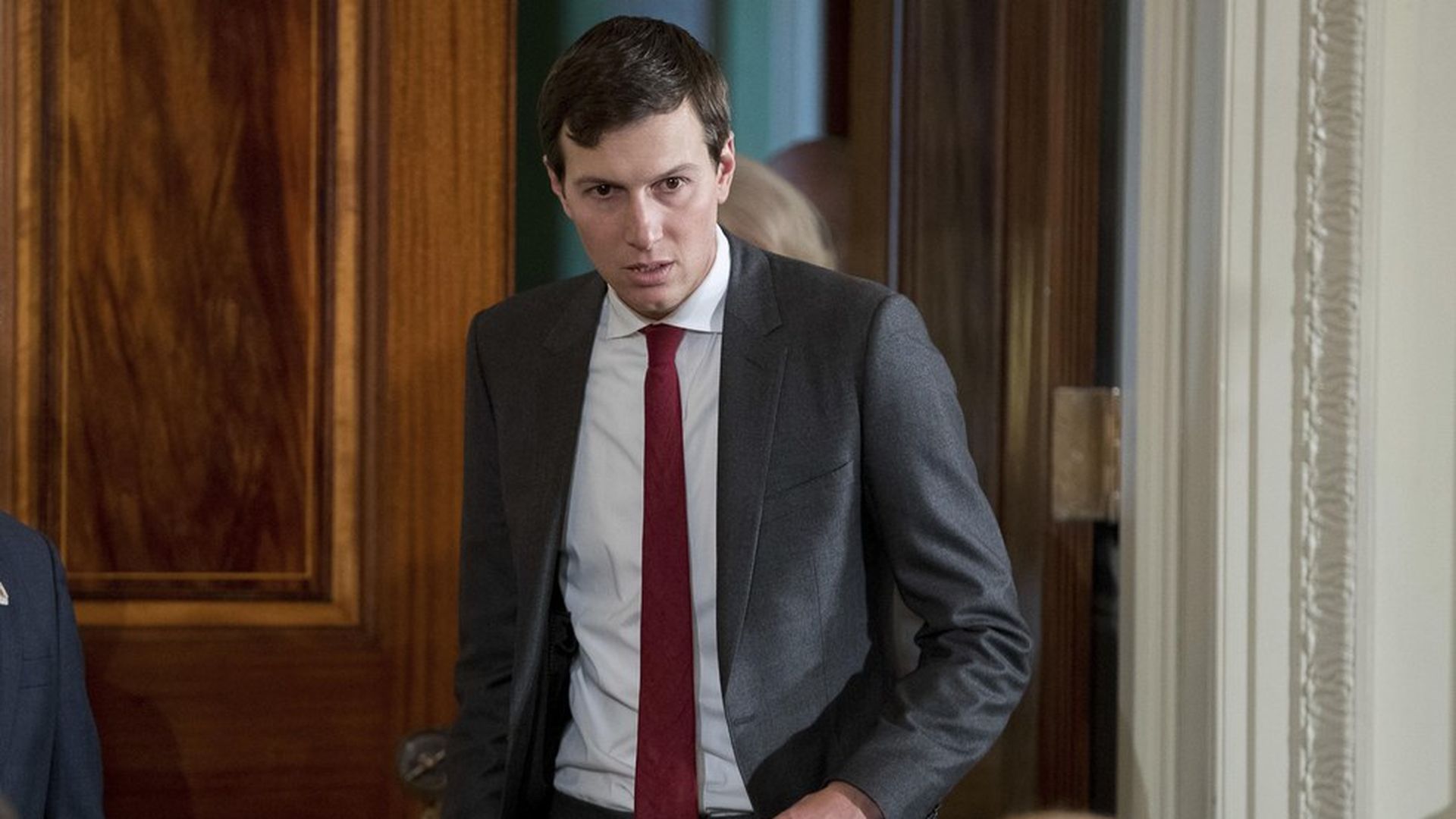 Jared Kushner is under FBI "scrutiny," because the bureau believes he has "significant information" relevant to the Russia investigation, NBC News reports. The Washington Post previously reported that a senior official close to Trump was a "significant person of interest" for the FBI.
Kushner had contact last year with Russian Ambassador Sergey Kislyak, as well as a Russian banker. There is no indication that he is suspected of breaking any laws.
Why it matters: Unlike Michael Flynn and Paul Manafort, Kushner is not a subject of the investigation. But the investigation could grow increasingly uncomfortable for President Trump as it reaches into his inner circle.
Kushner's lawyer responds: "Mr. Kushner previously volunteered to share with Congress what he knows about these meetings. He will do the same if he is contacted in connection with any other inquiry."
Go deeper