Report: Fallen soldiers were separated from unit in Niger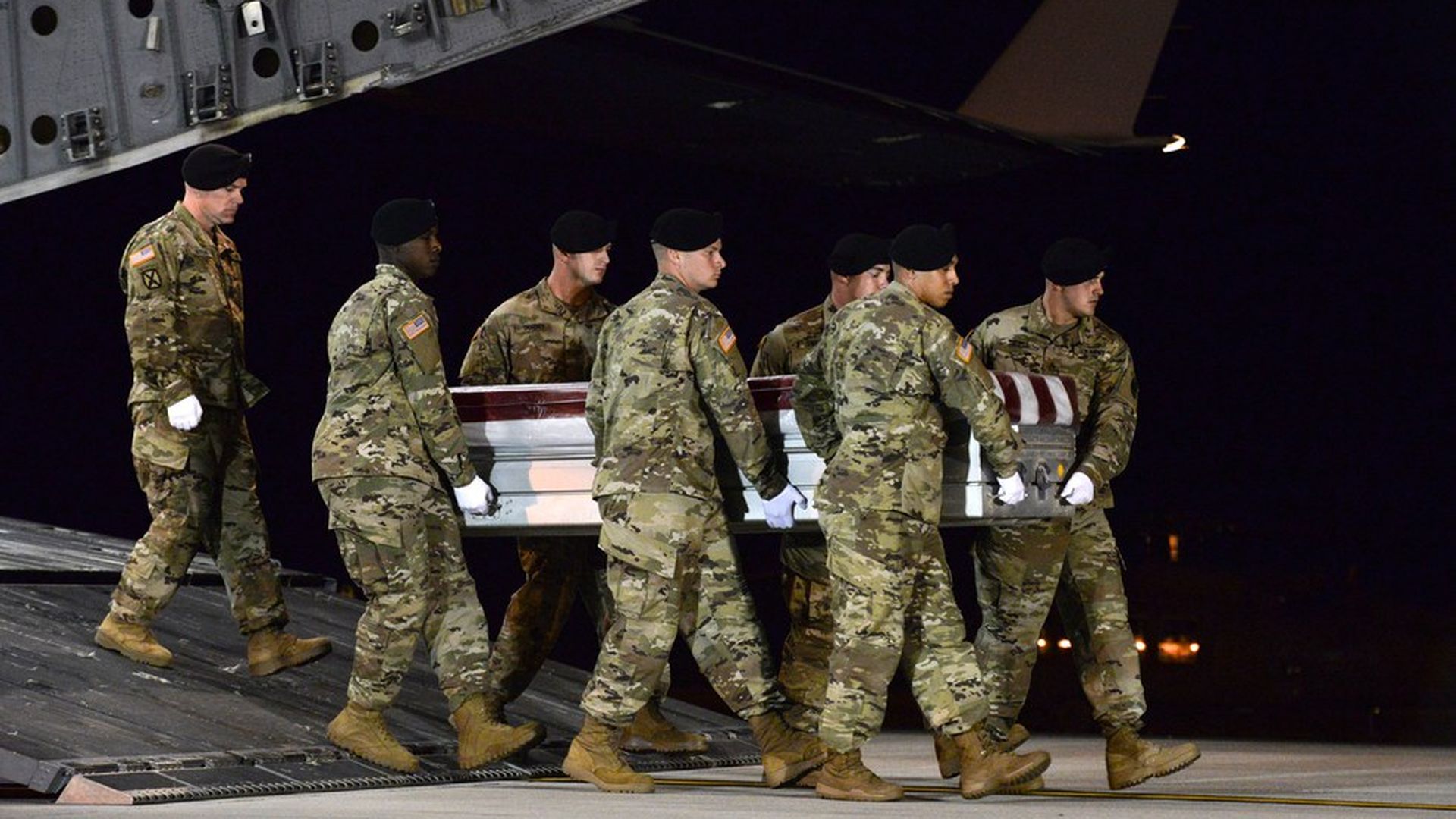 One of the first to arrive on the Niger ambush scene, a Nigerien soldier, as well as a U.S. official "directly familiar" with after-action reports, told CNN that the vehicles in the 12-member Green Beret–led team were separated from each other. Four U.S. service members were killed as a result of the gun battle that followed.
What happened: Per the Nigerien soldier on the scene (although there are still gaps following the classified briefing Pentagon officials provided to lawmakers on Capitol Hill Thursday):
The attackers were equipped with eight vehicles and "dozens" of fighters and hit the first two vehicles and then the convoy split.
He said the U.S.–Nigerien unit was a "light force," which he said was not adequately equipped in manpower and firepower for a high-risk area. "I was surprised that the Americans would go out into the zone with such a light convoy and no air cover, no drones to keep watch over them," he told CNN.
How their location may have been blown: An official told NPR villagers participated in a "set up" in which they told ISIS–affiliated troops the location of their patrol.Why it may have taken the soldiers an hour to request support, per Lt. Gen. Kenneth McKenzie, who briefed reporters Thursday: "It may have been that they assessed that the situation was not significant enough to call for help. It may have been that they were under fire so intense they were unable to get to their communications equipment."
Whether the soldiers were prepared adequately: Similar patrols in the same general area had not encountered any enemy forces over the last 6 months, per McKenzie. He added that the commanders on the ground judged an encounter "unlikely" to happen.
Go deeper