Report: Ending DACA would put 700,000 jobs at risk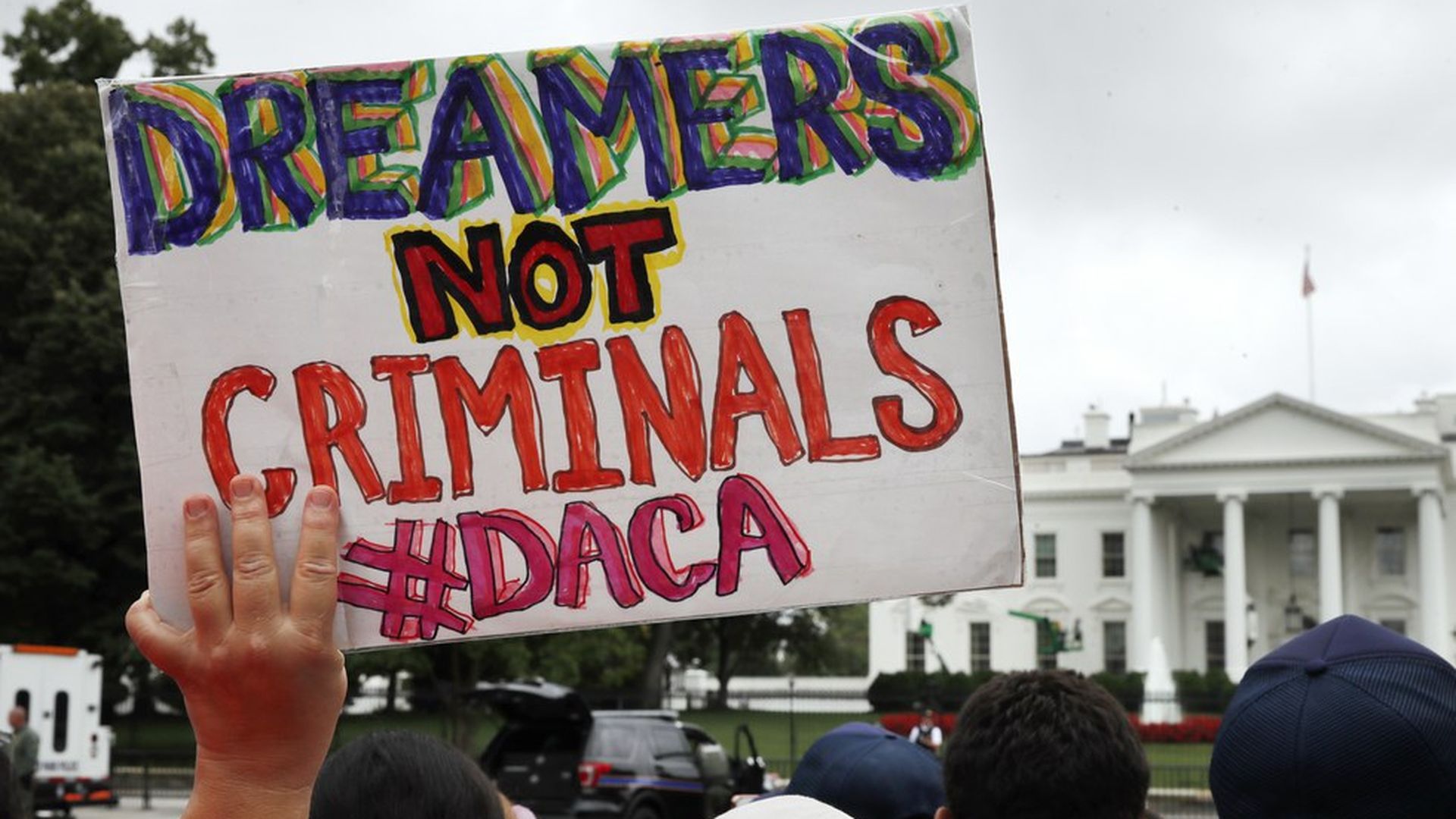 Ending DACA, which President Trump is seriously considering, could cause 30,000 people per month to lose their jobs, according to new research.
DACA was introduced by Barack Obama in 2012. It shields illegal immigrants who arrived in the U.S. as children from deportation for 2 years at a time, and grants them eligibility for a work permit.
The research comes from FWD.us, a pro-immigration reform group co-founded by Mark Zuckerberg, and the Center for American Progress, with data from the Cato Institute. They're unveiling the findings this morning, but Axios got an advance look.
The findings: 91% of DACA recipients, 700,000 people in total, are employed. If Trump ends renewals for the program, 1,400 people per business day will lose their authorizations to work.
Why it matters: Ending DACA wouldn't mean all of the "Dreamers" would be deported. But it would mean they'd lose their ability to work legally, and that could have significant economic consequences.
Go deeper