Report: Comey won't accuse Trump of obstructing justice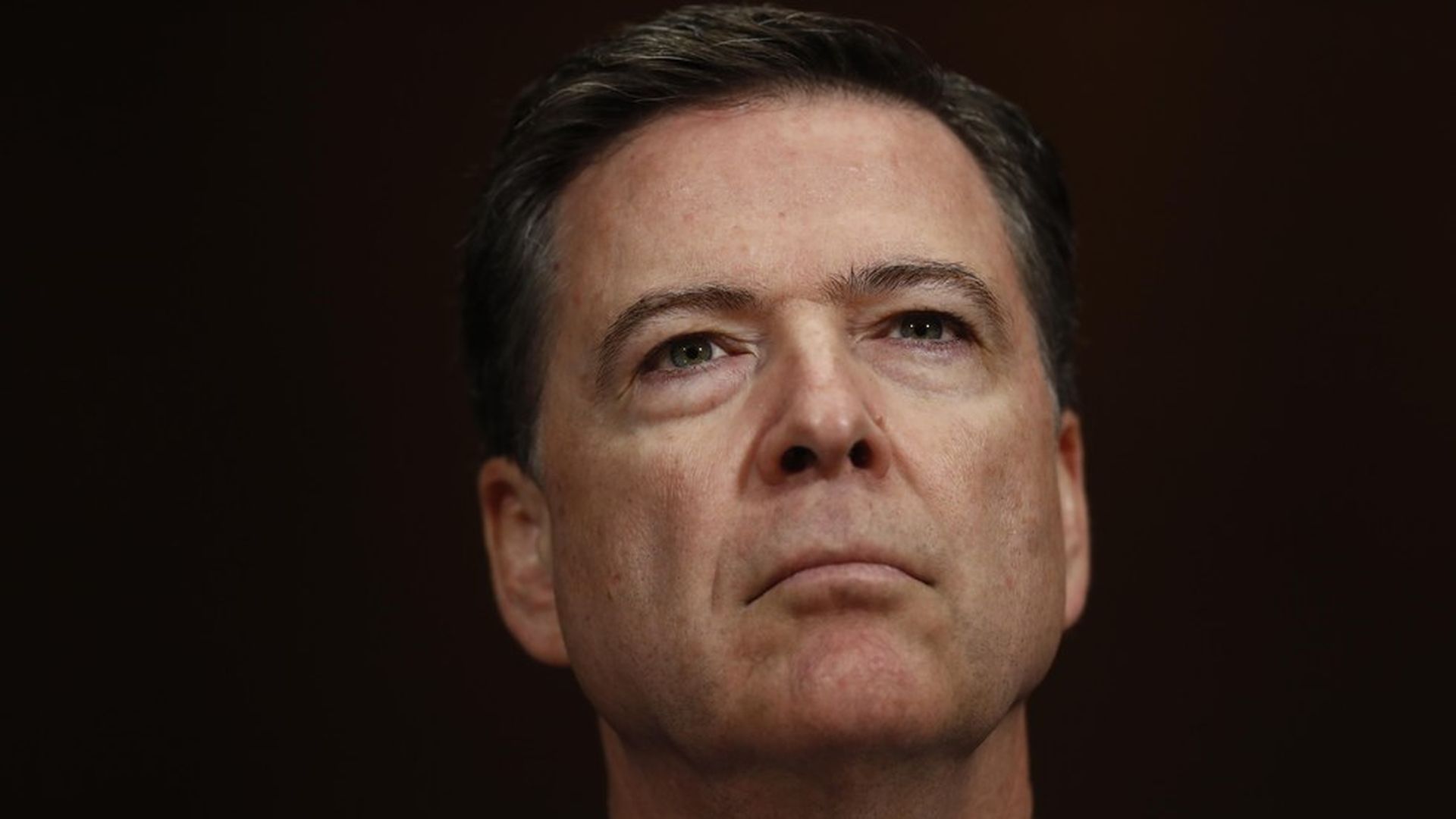 ABC News' Justin Fishel and Jonathan Karl report that James Comey will not accuse President Trump of obstructing justice in his testimony Thursday before the Senate Intelligence Committee, citing "a source familiar with Comey's thinking."
The context: Trump allegedly asked Comey in February to stop investigating Michael Flynn, raising questions over potential obstruction of justice.
What he will say: Per ABC News, the former FBI director "will dispute the president's contention that Comey told him three times he is not under investigation."
What he won't say, per the ABC source: "He is not going to Congress to make accusations about the President's intent, instead he's there to share his concerns."
What to watch: Trump plans to give a speech in the middle of Comey's testimony, and may even live tweet in reaction to Comey's claims.
Go deeper