Report: Bannon, Roger Stone helped "monitor" Ailes foes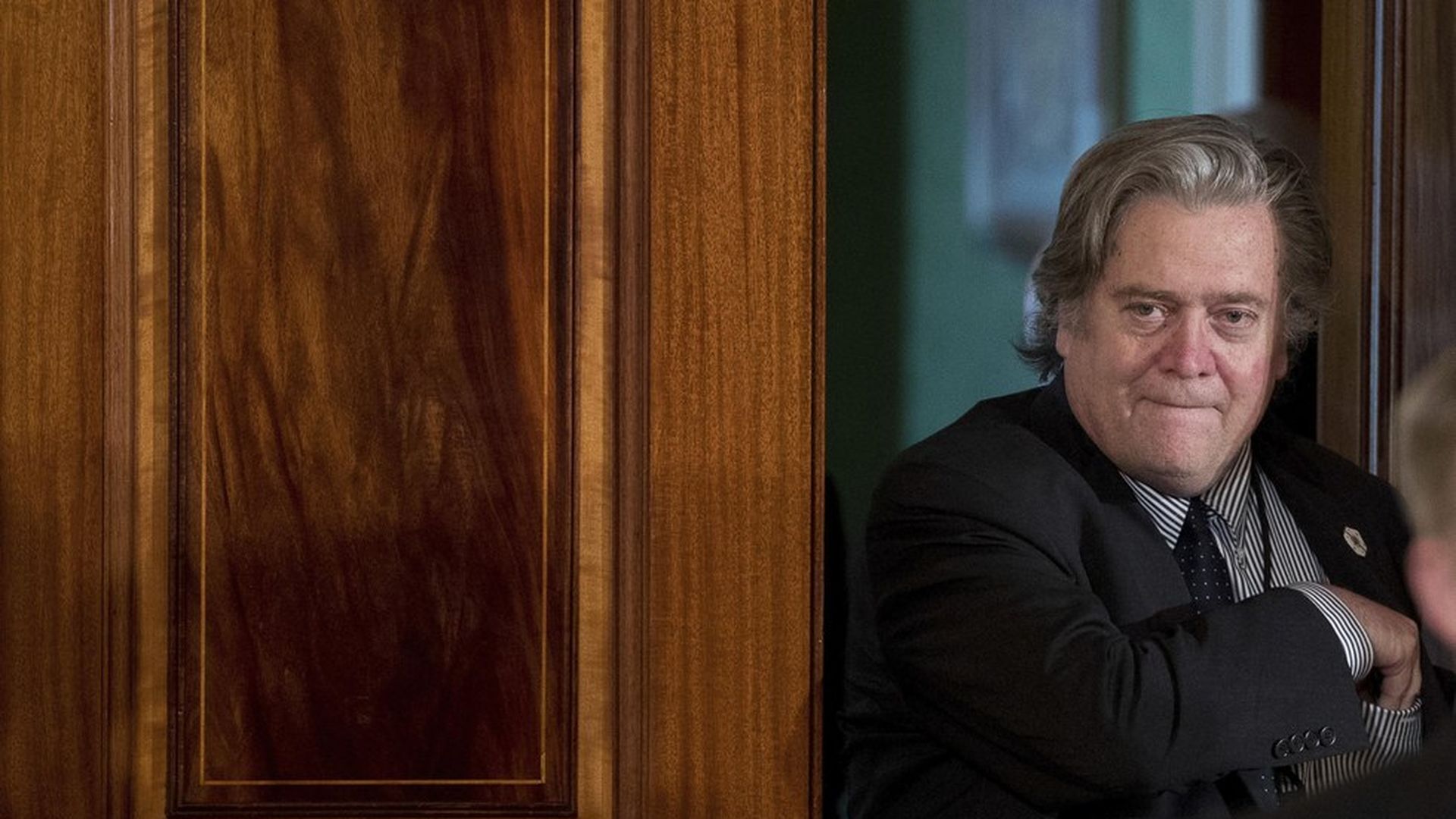 A report by Politico's Ben Schreckinger into ties between Roger Ailes and political operatives and aspirants includes the claim that Steve Bannon, the White House chief strategist, and Roger Stone, the political trickster and Trump ally, "coordinated with Ailes to monitor and undermine [his] perceived adversaries."
Bannon's role, per three people familiar with the situation, involved negative coverage of journalist and Ailes biographer Gabriel Sherman on Breitbart News, which Bannon ran prior to joining Trump's campaign.
An excerpt: "In the weeks before the release of Sherman's biography, 2014's "The Loudest Voice in the Room," Bannon huddled inside a Fox News conference room with Ailes, Ailes' personal attorney Peter Johnson Jr., pollster Pat Caddell and former Fox journalist Peter Boyer to discuss discrediting the book... true to form, Bannon advocated an all-out "go to war" approach...."
Sources claim payments Stone received from Fox were partly for "keeping tabs on Sherman and publicly criticizing Newsmax CEO Chris Ruddy." Stone denies that.
Go deeper