Rep. Upton weighs joining climate caucus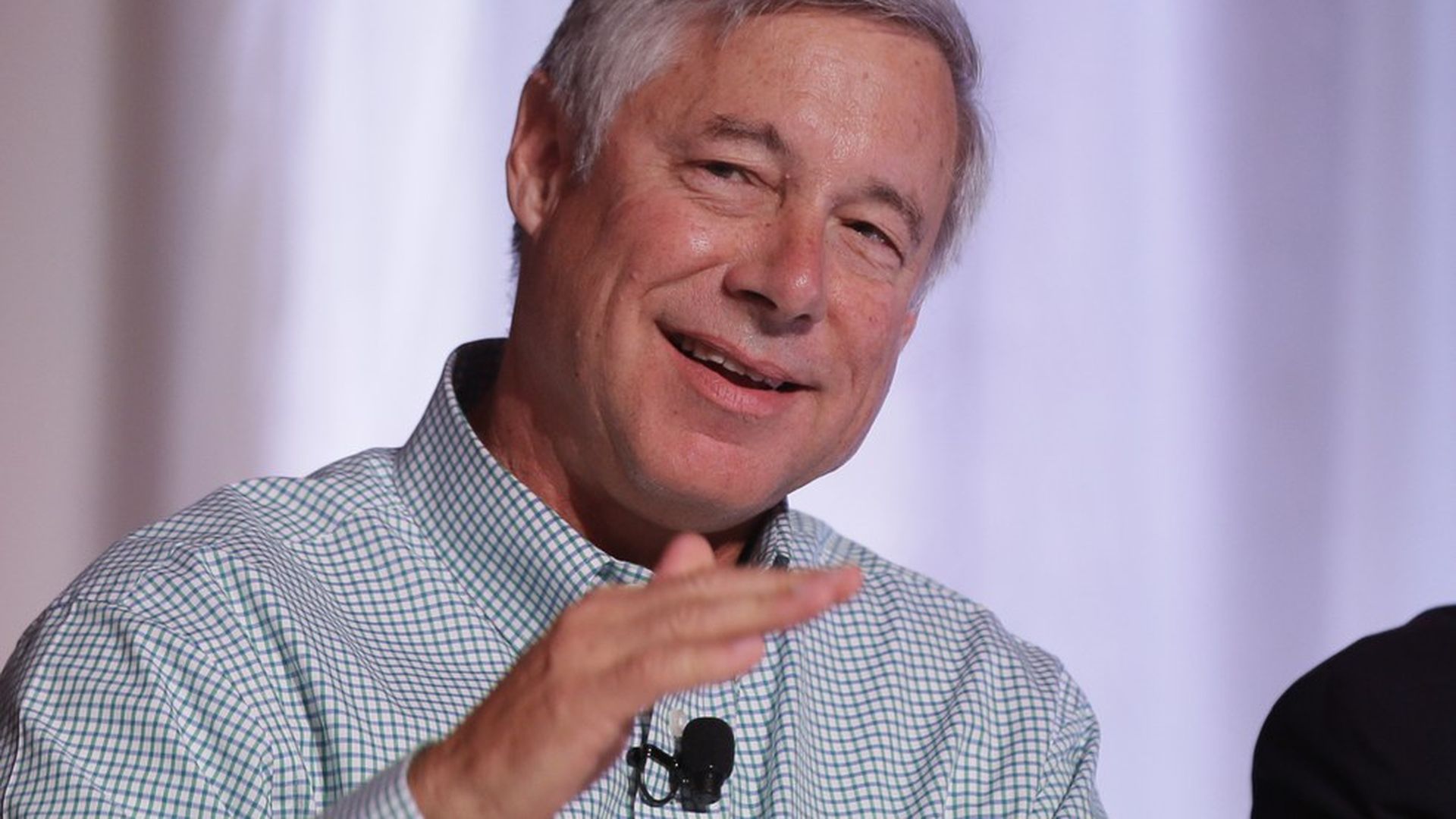 Axios sat down with Rep. Fred Upton yesterday, the former Energy and Commerce Committee chairman who now leads the energy subcommittee. A few notes from our conversation in the Michigan Republican's office:
Upton revealed he may join the bipartisan Climate Solutions Caucus, which currently has 48 members split evenly between the parties.Why it matters: Membership from Upton would add stature to the group, given his longtime prominence on energy policy and seniority in GOP circles.Upton said Democrat Jan Schakowsky approached him this week about joining, and that he's "running the traps" on the idea. (Note: It's a "Noah's Ark" caucus with equal party representation, so members join in bipartisan pairs.)
Paris: Upton is "disappointed" that President Trump is abandoning the Paris climate accord. He noted that the agreement does not impose emissions mandates or penalties, and noted the provisions that improve monitoring of China's and India's emissions."I didn't think it was worth joining Syria and Nicaragua as being the only two other countries that were not signatories to it," he said.Go deeper: Upton was among the 46 Republicans who broke with most of their colleagues by voting last week to support new Defense Department's work to assess the national security threat of climate change.
Go deeper