Reality checking the We Are Still In climate push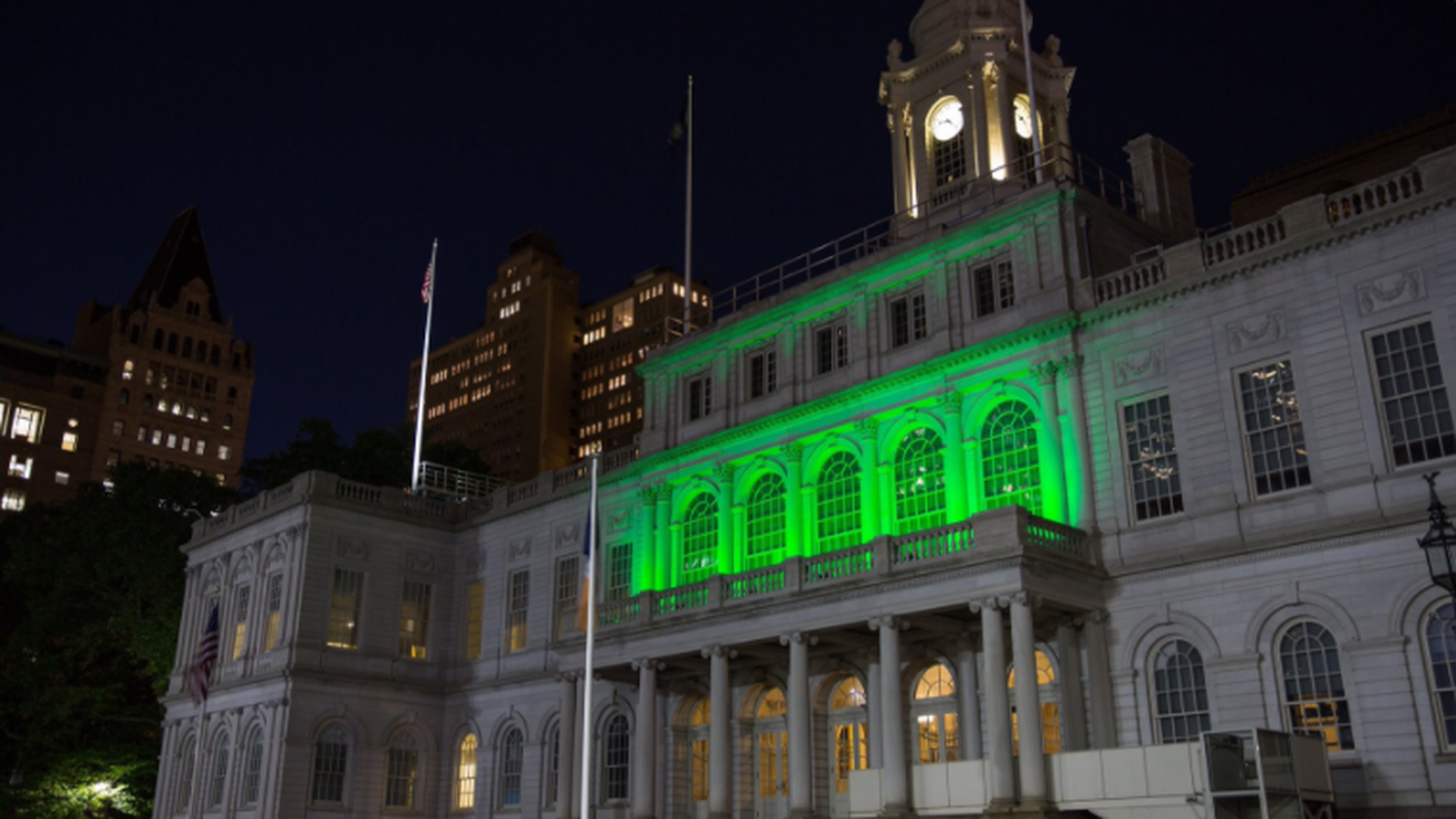 The sheer number of backers of a new coalition seeking to meet America's commitment under the Paris climate deal is impressive — more than 1,200 states, cities, businesses and universities. But the leaders, regions and businesses in the U.S. that have the biggest impact in cutting carbon emissions are so far not represented.
Why it matters: The coalition, called We Are Still In, won't be able to meet the U.S. commitment unless it gets a lot more support from the biggest carbon-emitting states, like Texas and Pennsylvania, and influential fossil-fuel companies that backed the Paris deal itself, like ExxonMobil Corp. And even then, it's going to be a stretch.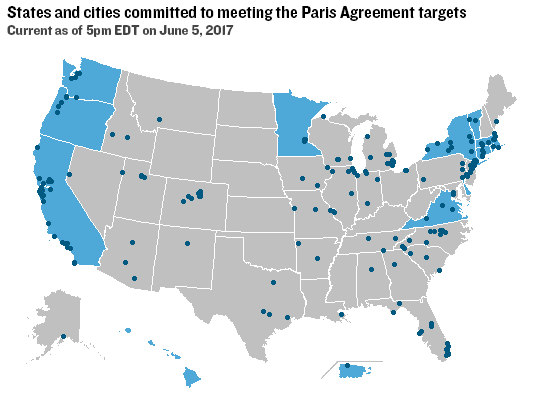 In case you forgot: Even the Obama administration wasn't on track to meet its own target, according to an analysis by the Rhodium Group from January of last year. Obama's target -- 26% to 28% by 2025 based off 2005 emissions levels -- was a heavy lift even with an ambitious administration. It's hard to imagine how portions of the U.S. will be able to meet it while the federal government is curtailing carbon regulations.
Only up from here? Organizers of the effort concede they are mostly attracting only the usual suspects for the coalition right now: blue states along the coasts, consumer-facing companies and urban centers. But they stress they're building a bottom-up coalition that will eventually have far greater impact. "This is the way we're going to get to the unusual suspects," said one organizer of the effort.
What we're hearing: Trevor Houser, a partner at the Rhodium Group, said if the states, cities, companies and universities signed onto the effort "follow up by developing and implementing new policy or, in the case of companies and universities, new procurement, it could have a meaningful impact."
Stay tuned: The coalition doesn't actually compel its backers to do anything as of now, and being a non-governmental body, it probably won't ever be able to. But organizers are plotting the next steps for how they can measure the potential impact they could have and what they need to do to get there.
Go deeper