Rand Paul's do-or-die health care demands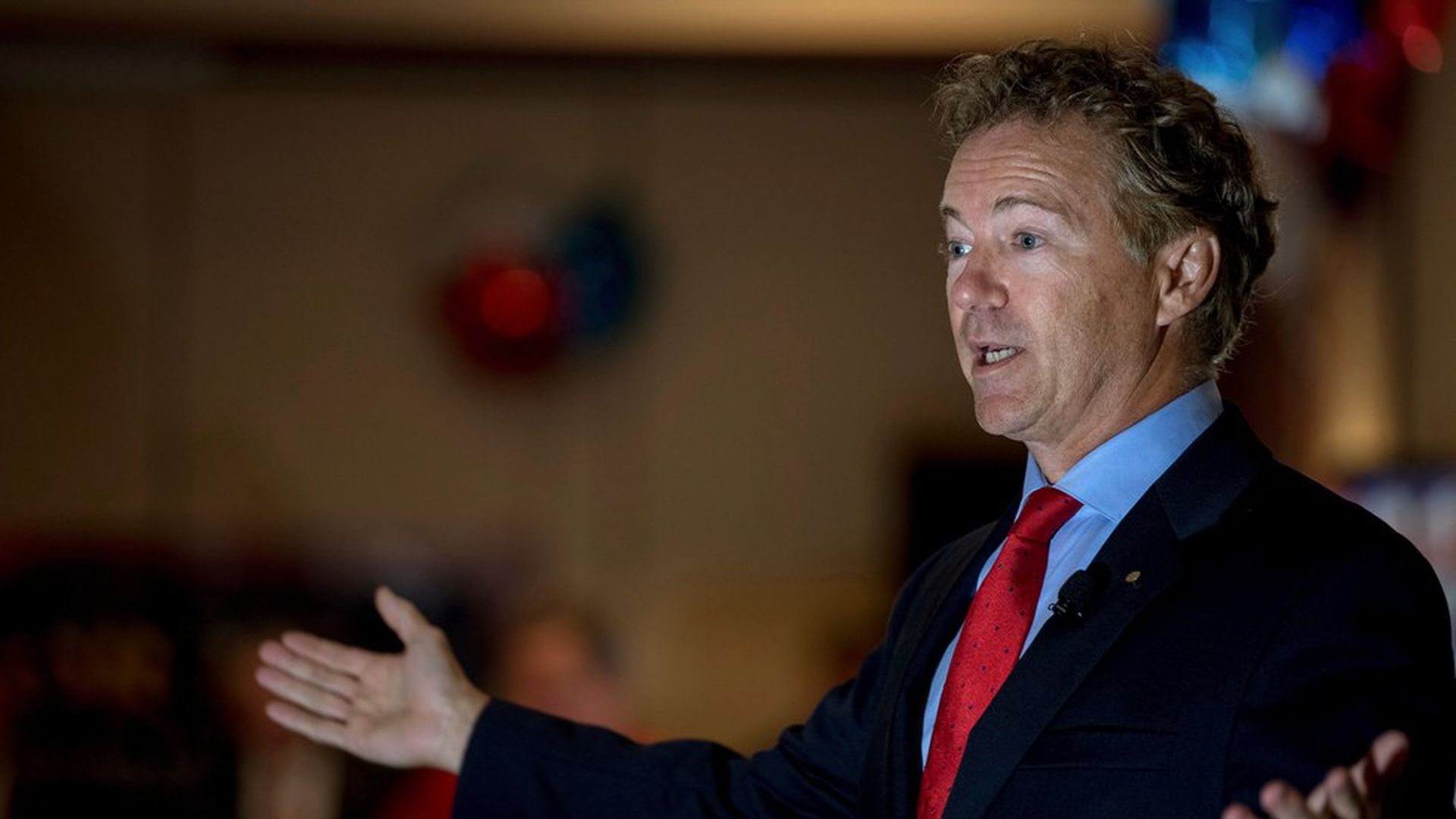 Rand Paul, who has become a do-or-die vote for the Republicans' last-ditch effort to repeal and replace the Affordable Care Act, is sending a list to the White House of what it would take to get him from no to yes.
We've obtained the list and, if the White House and Senate Majority Leader Mitch McConnell accept Paul's demands, it's hard to see how they'd stop at least half a dozen moderate Republican senators dropping their support for the Graham-Cassidy health care bill.
Why this matters: This could definitively kill Graham-Cassidy. President Trump, who has a warm personal relationship with Paul, hasn't given up winning his support for the bill, even though the Kentucky senator has relentlessly and publicly attacked the legislation. Trump continues to personally lobby Paul and administration officials believe they've got a better chance of flipping him than they do to convince the moderate Sen. Susan Collins to vote for the bill.
Here's what Paul is asking the White House to do:
Cut the Affordable Care Act spending way back. He says that "only a significant reassessment of this trillion-dollar spending regime would get my support." The problem with this demand is that if you have deep cuts in health care spending you will push away other moderate Republicans, and not just Collins and Alaska's Lisa Murkowski.
Scrap way more Affordable Care Act regulations. He says that states should "have to opt into ACA regulations," rather than having to opt out. The problem with this demand is that it only appeals to conservatives. You'd get Ted Cruz on board but still lose other moderate Republicans.
Expand association health plans, which would let small businesses and individuals band together to buy health insurance. The problem with this demand is that Republican leaders have already determined they can't do this through the budget reconciliation rules.
Bottom line: Republicans have already lost John McCain; they can only afford to lose one more senator. Nobody I've spoken to thinks Collins is gettable. Therefore Paul and Murkowski become the decisive votes. Paul's list of demands suggest he's not an absolute no, but his conditions may be impossible to meet.
Go deeper