Putting the size of the Women's March into perspective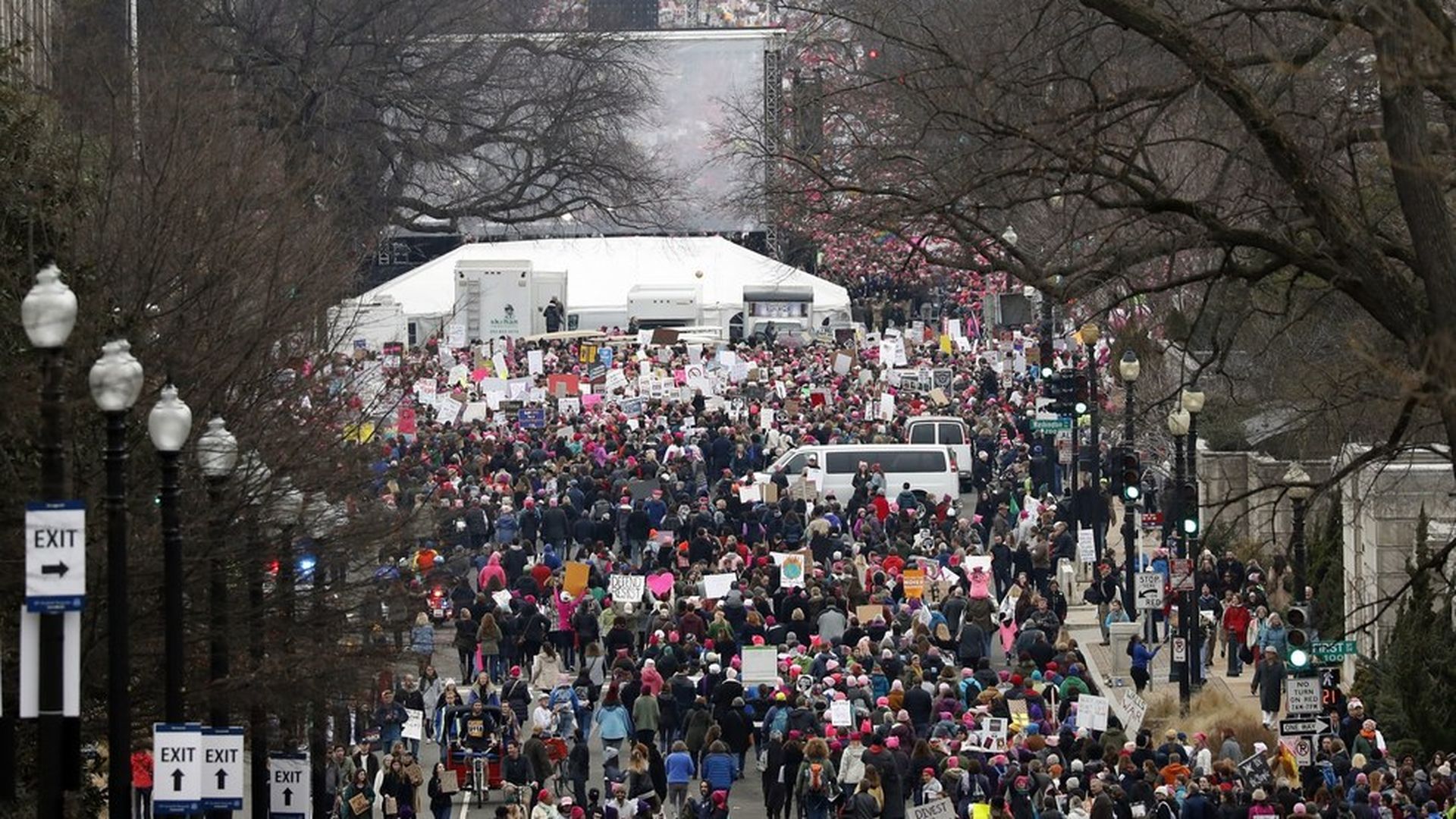 We knew going in that today's Women's March on Washington would be a big deal, with marches planned in cities across the country. But to get a sense of that scale here in Washington, consider a few things.
It filled up the metros...
And backed up the National Mall...
Seriously, look at this...
And...
So ya, pretty dang big.
Go deeper