Putin: Must be "cold-blooded" to avert disaster with North Korea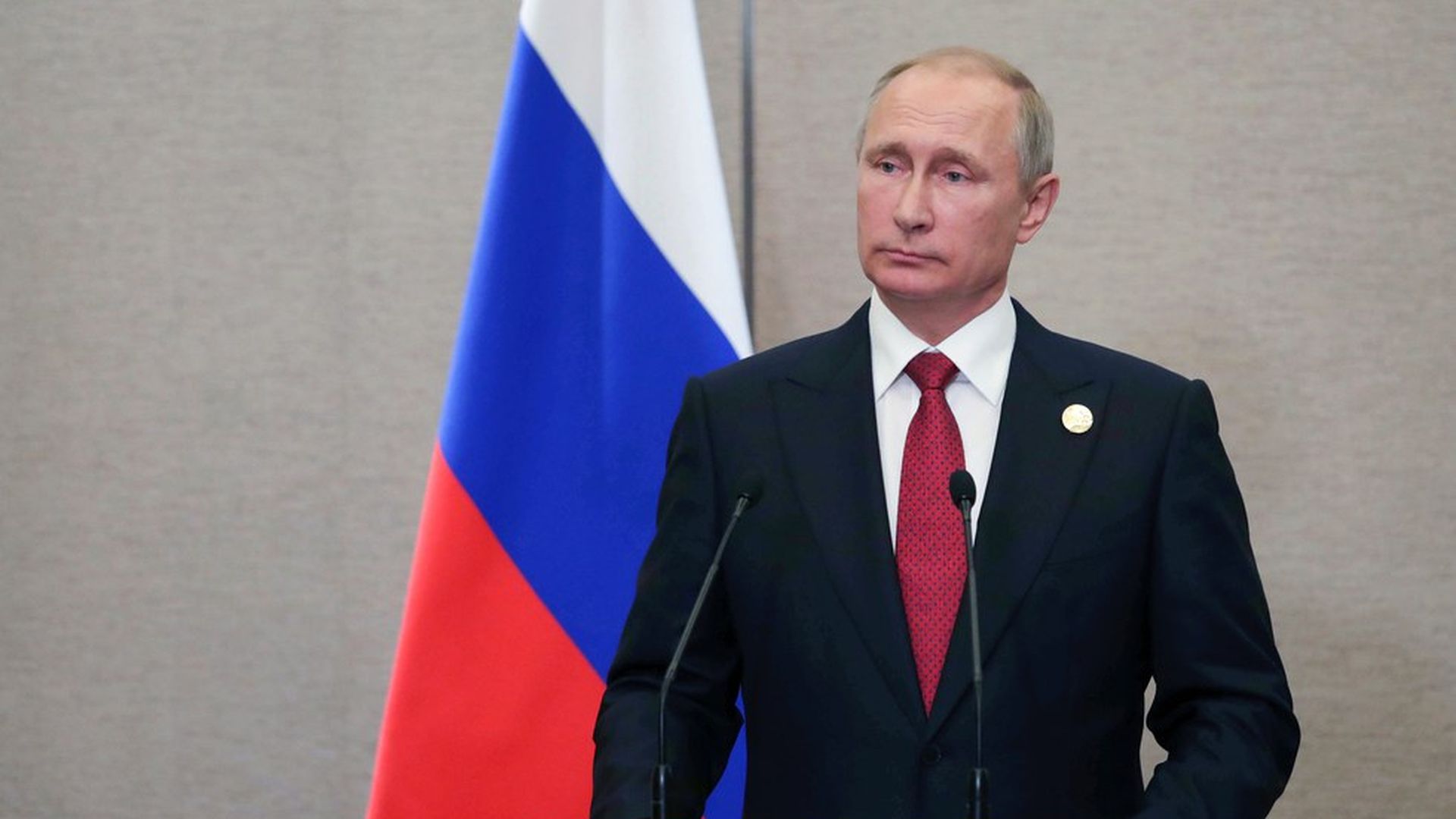 Vladimir Putin said Wednesday that conflict with North Korea could be "impossible to solve" if a diplomatic solution can't be reached, per CNN.
"We should be cold-blooded and we should avoid steps to escalate tension. Without political and diplomatic levels, this situation will be very difficult to resolve and I think even impossible to do."
Putin has said sanctions won't work, and cautioned against an "emotional response" in remarks that seemed to be aimed in part at the Trump administration.
Worth noting: Putin made the remarks alongside Moon Jae-in, the South Korean president who is visiting Russia. Moon praised Putin throughout the visit, which came days after Trump criticized his "appeasement" of North Korea and threatened a potential trade war with South Korea.
Go deeper