Putin forces U.S. to cut embassy staff by 755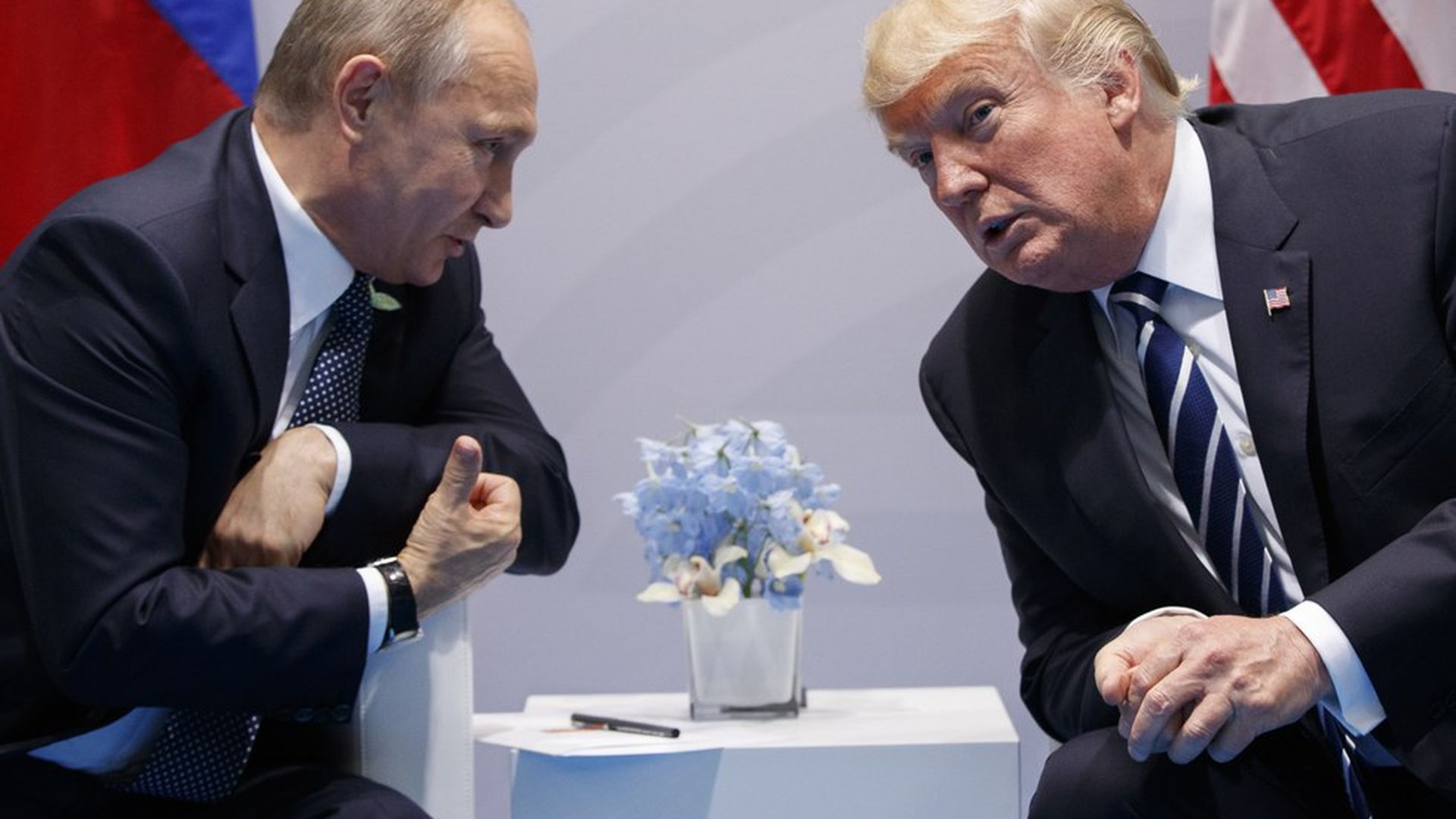 Vladimir Putin has ordered the U.S. to cut its diplomatic staff in Russia by 755 by September 1 in response to the latest round of sanctions passed by Congress, the NY Times reports. That's believed to be more than half of the U.S. embassy staff in Russia, though not all of those removed will be American diplomats.
The Russian response was announced Friday, but it was unclear the number was so large.Trump hasn't yet signed the sanctions, but the White House said Friday that he would.Putin, in televised announcement: "We waited for quite some time that maybe something will change for the better, had such hope that the situation will somehow change, but, judging by everything, if it changes, it will not be soon."Axios' Steve Levine notes, "this is one of the biggest expulsions of any type from any country in modern history." For context, in retaliation for Russia's meddling in the U.S. election, the U.S. expelled 35 Russian diplomats in December.
Why it matters: This is a direct challenge to President Trump, and will complicate his goal of pursuing better relations with Russia.
Go deeper