Pruitt flights cost taxpayers more than $58,000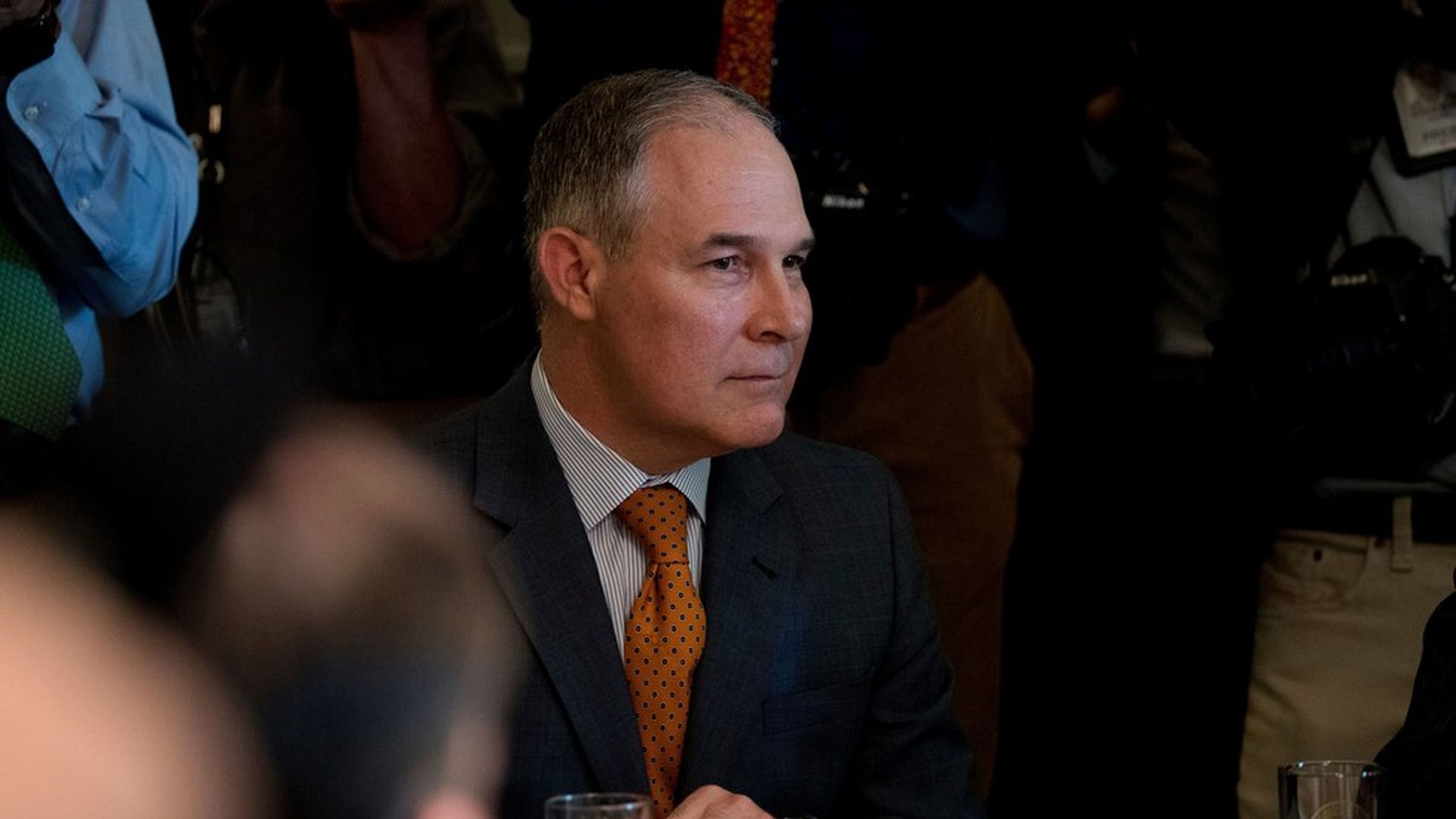 Environmental Protection Agency administrator Scott Pruitt took "at least one chartered flight and multiple government flights," costing taxpayers more than $58,000, according to an ABC report.
Why it matters: Pruitt joins Secretaries Steve Mnuchin and Tom Price as cabinet members under scrutiny for chartered and government flights. EPA Public Affairs Officers Liz Bowman said in a statement that in the "very limited circumstances" that Pruitt didn't fly commercial, they "worked closely with EPA's office of general council and ethics officer."
Here are Pruitt's four flights, per ABC:
June 7: A $36,068 military flight to Ohio and then New York.
July 27: A $14,434 charter flight from Tulsa, Oklahoma, to Guymon, Oklahoma.
August 4: A $5,719 charter flight Denver, Colorado, to Durango, Colorado.
August 9: An in-kind contribution of $2,144 for a flight on the North Dakota governor's plane.
Go deeper