Protests, killings on tense election day in Venezuela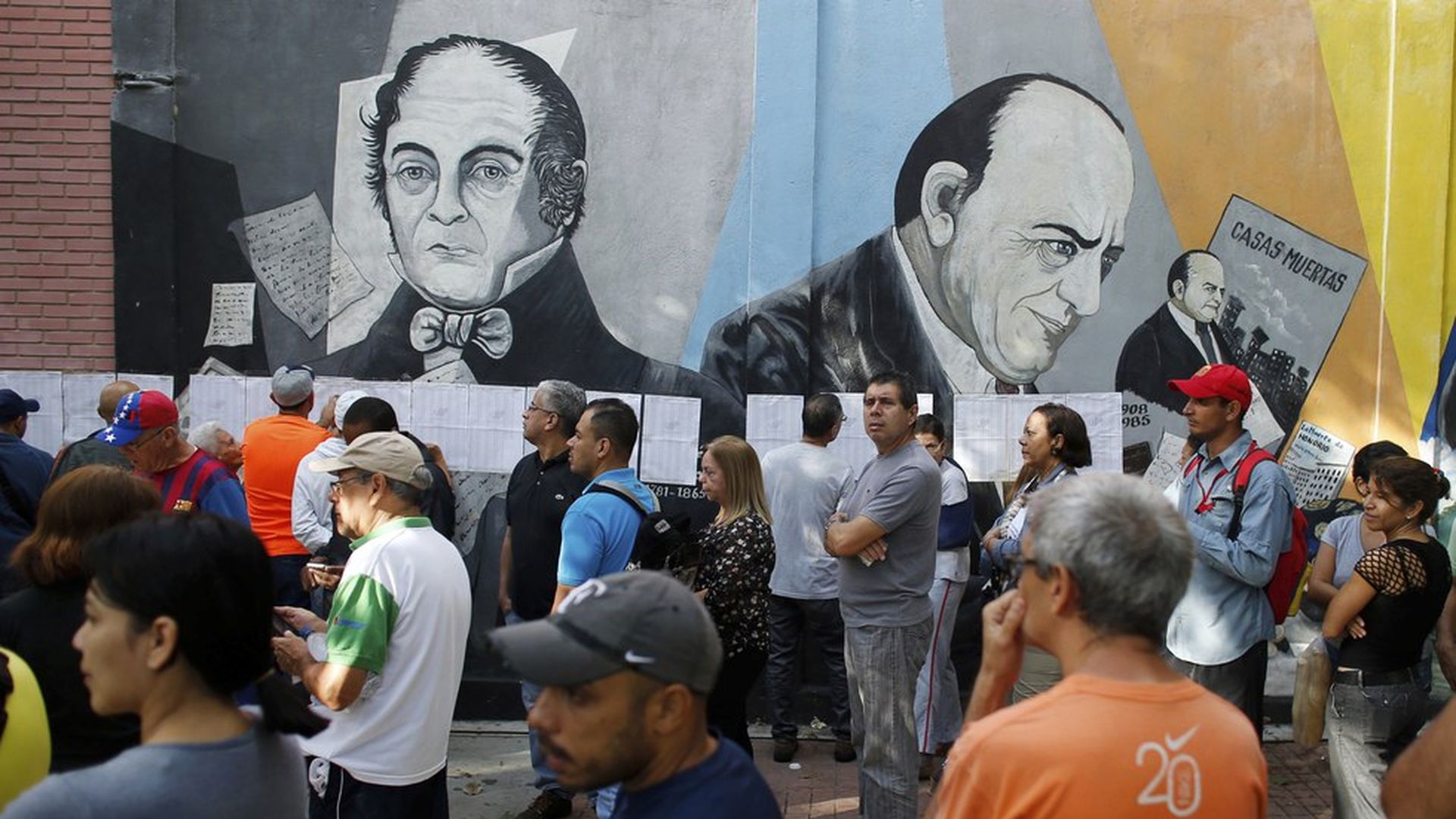 Venezuelan President Nicolas Maduro is predicting a "big victory" Sunday in an election to form a new constituent assembly, with the goal of adopting a new constitution. The opposition has boycotted the election, which has been condemned internationally as a sham and a power grab by the embattled Maduro.
Two people have reportedly been killed, a pro-government candidate and an opposition youth secretary, per the BBC. At least three others may have been killed in protests.
The government has banned protests, but demonstrators have nonetheless blocked streets in Caracas.
Some voting machines have been attacked and burned.
The stakes: The Washington Post's Anthony Faiola writes that the election is "a critical new stage in a long-simmering crisis that could mint the Western Hemisphere's newest dictatorship."
Go deeper