Priebus wasn't acting today like someone who resigned yesterday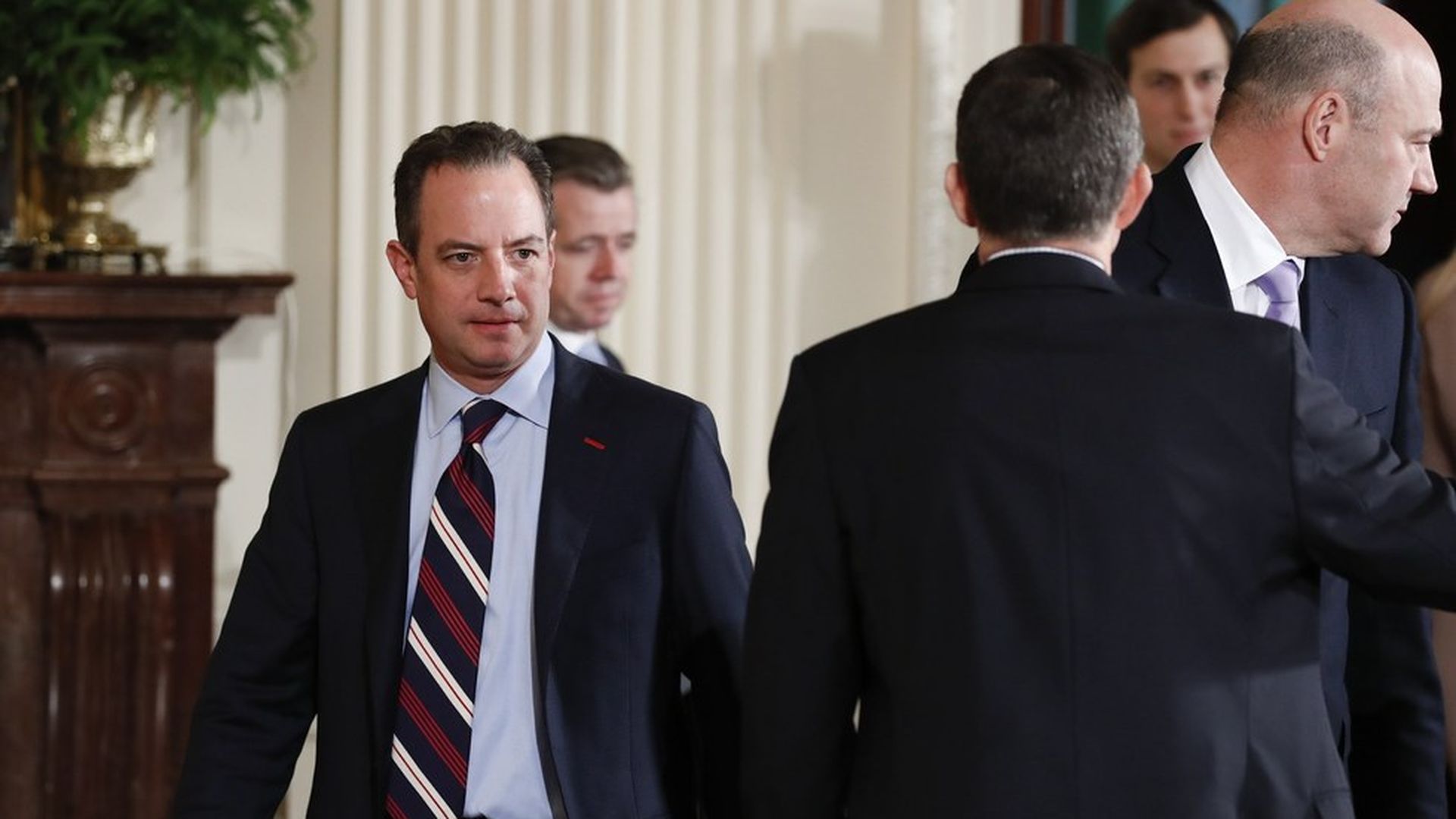 Reince Priebus told CNN he resigned on Thursday. If that's true, today he sure wasn't acting like someone who had quit, according to sources with direct knowledge.
Priebus was seeking subtle assurances from colleagues about his future, accompanied Trump on Air Force One to New York, and was telling colleagues that the president didn't like Mooch's comments to the New Yorker and saying that he was going to work hard and keep his head down during the current turmoil.
Another move that strikes us as odd for a man who'd just resigned: late yesterday, Priebus was still scheming with Bannon on how to destroy Mooch. They saw the New Yorker article — with Mooch's foul language that offended many social conservatives — as an example of Mooch overreaching, and a great opportunity to undermine his standing with the president.
Go deeper