Price's private, military flights total over $1 million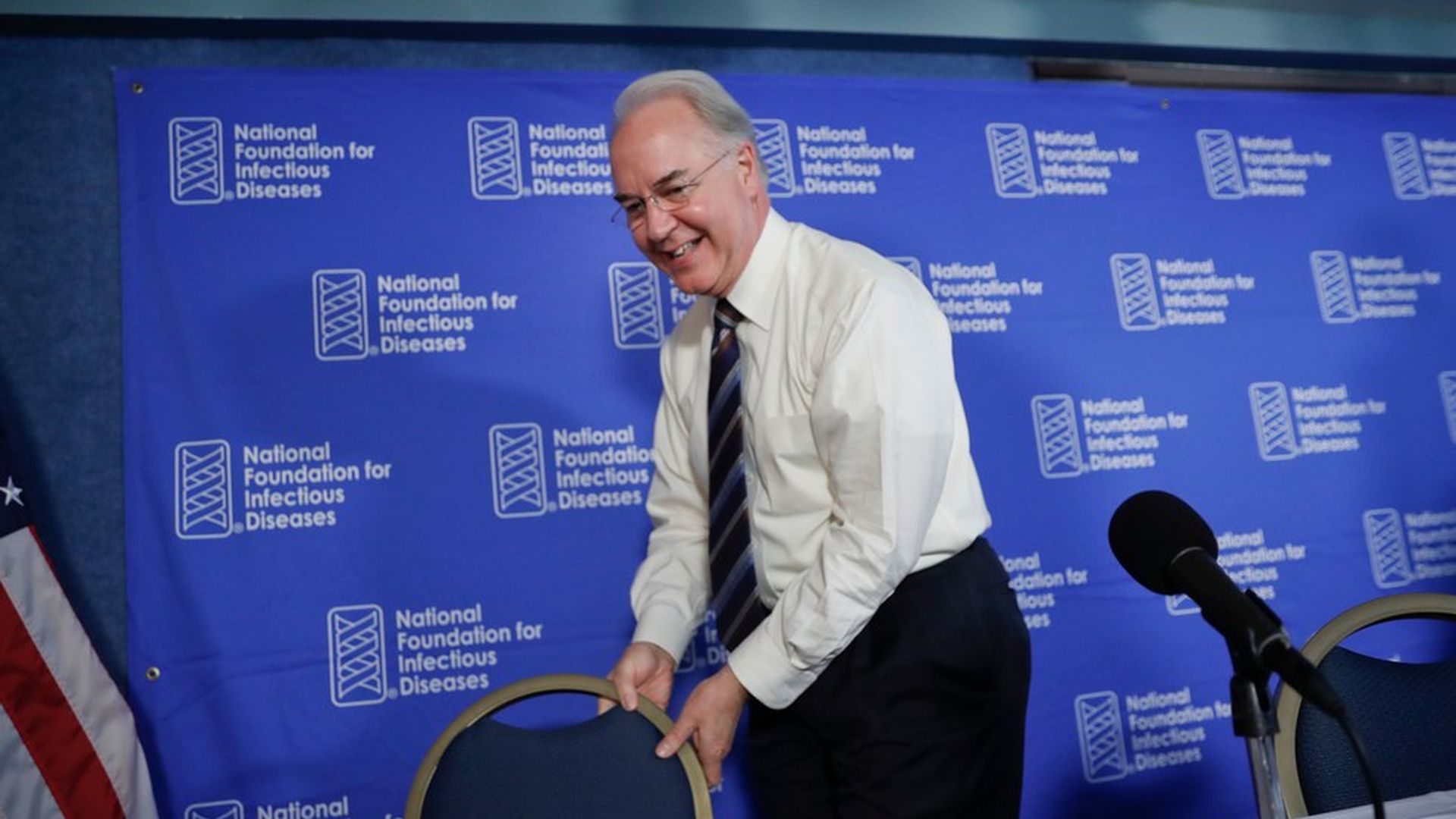 Politico has now detailed over $1 million in taxpayer-funded non-commercial flights taken by Health and Human Services Secretary Tom Price, with new revelations of $500,000 in military flights to Africa, Asia and Europe. The White House signed off on the military travel.
Where things stand: Earlier today, Price said he'd personally refund the cost of "my seat" on the charter flights he took within the US.. (Politico puts that cost at around $52,000) but that doesn't include the military flights. Axios' Jonathan Swan reports President Trump is "enjoying torturing" Price, with his job security hanging in the balance.
Go deeper