Potential next act for trusted Xi adviser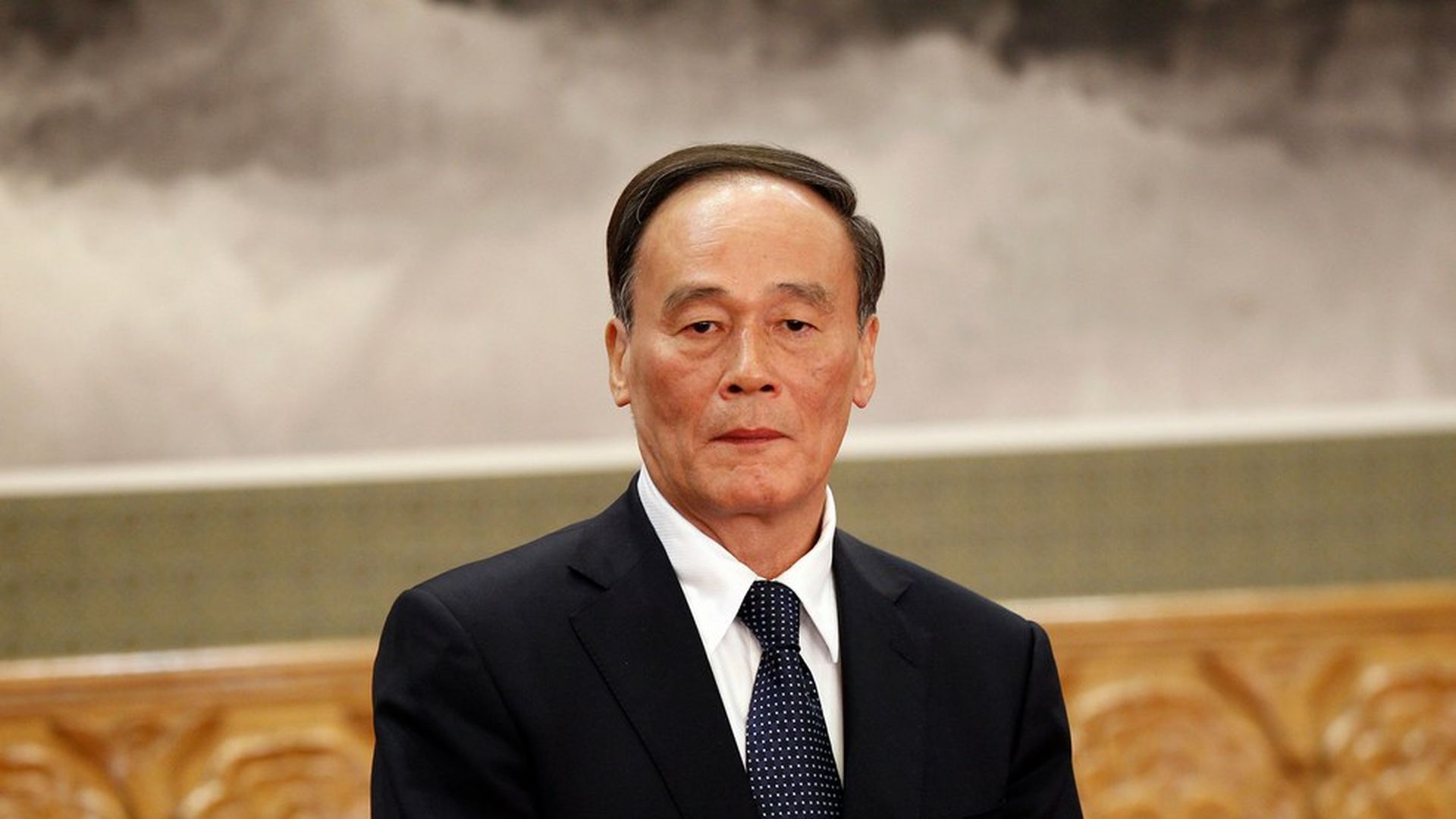 At last month's party congress, President Xi Jinping announced his new Politburo standing committee — China's seven most powerful men. Now attention has turned to the government appointments coming at the National People's Congress in March.
Many were surprised to hear that Wang Qishan, head of the anti-corruption campaign and a trusted adviser to Xi, would retire from the standing committee. The campaign remains a priority for Xi going into his second term, so there was a chance that Wang would continue at its helm.
Yet it appears that Wang will not go gentle into that good night. Rumor has it that he will be announced as China's next vice president — a clever move by President Xi if true. Wang had hit the informal retirement age on the standing committee, but the vice presidency has no upper age limit, nor a requirement that the officeholder be a standing committee member. Its incumbent, Li Yuanchao, was once a rising star but has lately been sidelined.
Why it matters: It's believed that Wang could become an international special envoy — a role that might include U.S.–China relations — while still influencing domestic financial and economic policy, extending his time as one of China's most powerful and feared leaders.
Go deeper