Portman to back methane rule repeal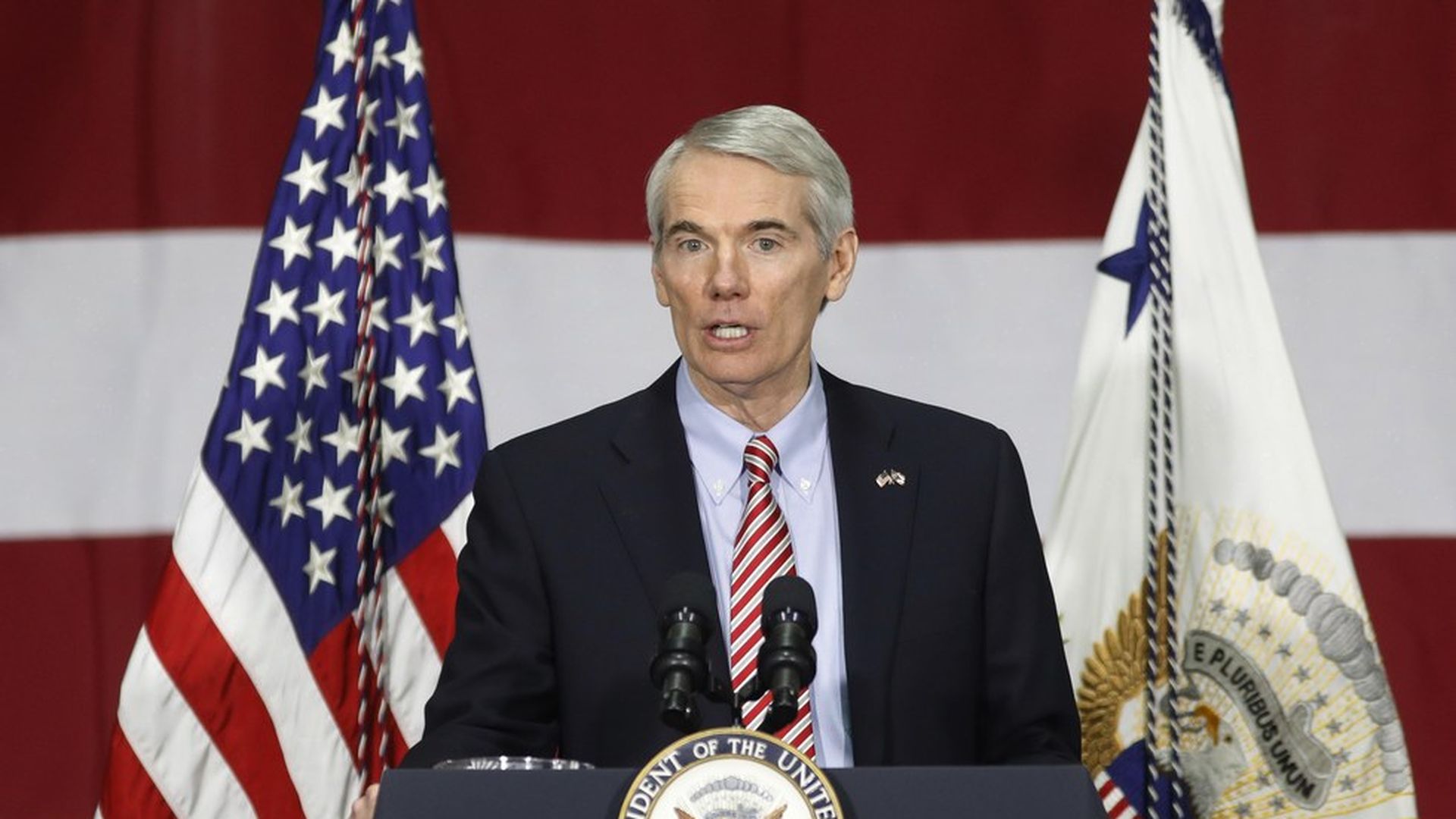 Sen. Rob Portman says he's going to vote for a measure repealing an Obama-era regulation cutting methane emissions from oil and natural gas wells on federal lands after getting concessions from the Trump administration on the issue.
Why this matters: Portman's planned yes vote makes it more likely the measure will pass the Senate by week's end. Portman represents the moderate flank of the GOP, so his position is important and could foreshadow the vote of others that had been undecided.
The details: Portman says he decided to vote yes after he asked for and got concessions from Interior Secretary Ryan Zinke, whose department has jurisdiction over the issue, that he would still address the issue of the waste of methane, a potent greenhouse gas, which is sometimes inadvertently emitted from oil and gas wells.
In a letter dated May 4 and obtained Monday by Axios, Zinke writes to Portman that he will "take concrete action to reduce methane waste" within the confines of the Interior Department's existing regulatory framework.
For the record: In announcing his decision, Portman writes that he got commitments from the department that despite the repeal of this rule, it will do more to prevent waste of methane emissions. "And I will hold the agency accountable to ensure that it does."
Who's next? Other senators who remain publicly undecided on this vote include Democratic Sens. Joe Manchin of West Virginia and Heidi Heitkamp of North Dakota, along with Republican Sen. Cory Gardner of Colorado, according to spokespeople for their offices.
The big picture: Out of the handful of Obama-era energy regulations that Congress has sought to roll back since Jan. 20, this is the only one that is facing an uphill battle. That's a testament to advertising and lobbying by groups like the Environmental Defense Fund, and to the notion that moderates from both parties remain concerned about the environment and climate change, despite the prevailing rhetoric from GOP leaders across Washington.
Go deeper