Poll: college students don't prioritize free speech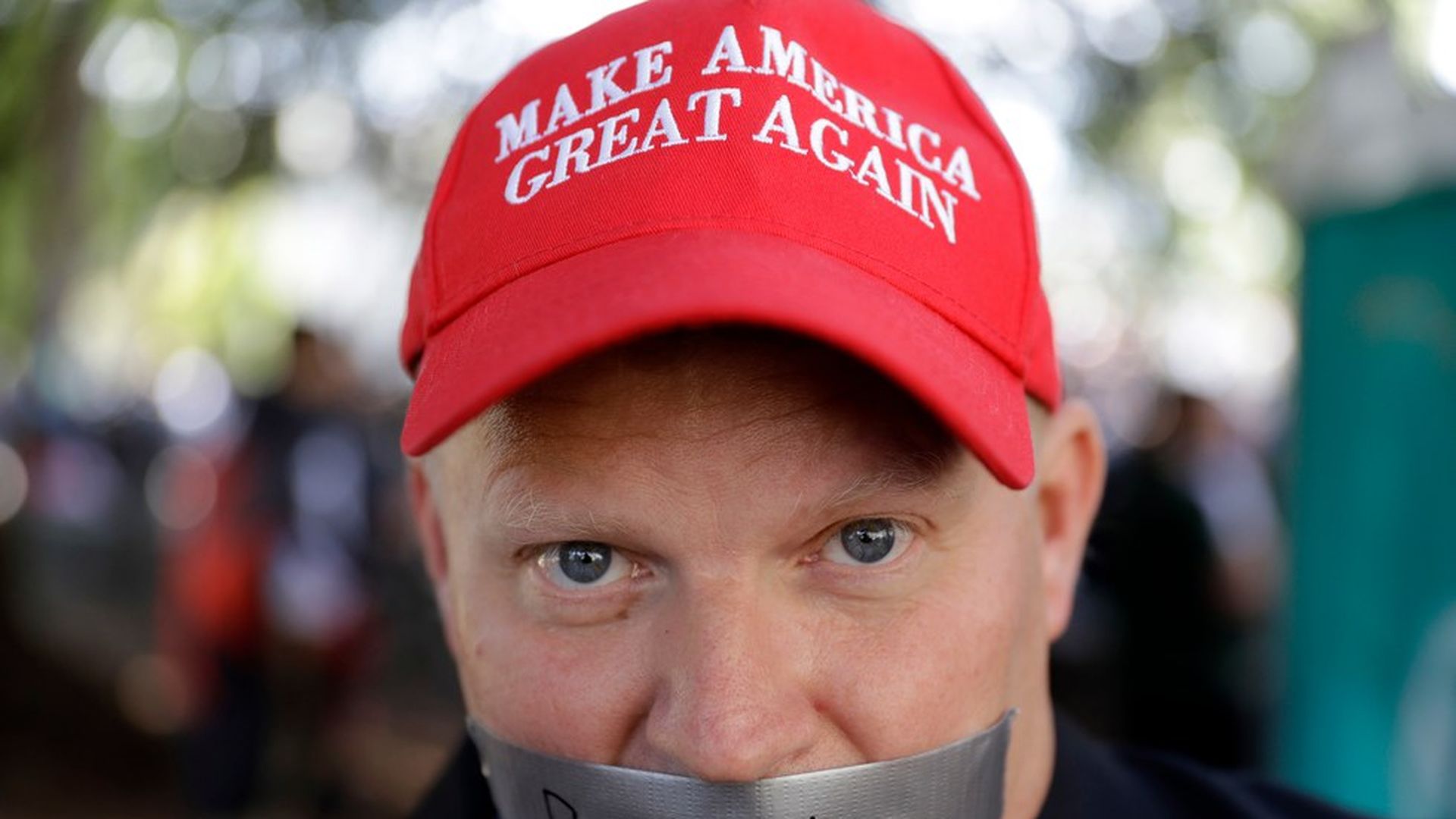 A new Brookings Institution survey claims "freedom of expression is deeply imperiled on U.S. campuses" due to college students not prioritizing First Amendment rights. The survey has been criticized for a number of reasons; former president of the American Association of Public Opinion Polling, Cliff Zukin, told the Guardian it was "junk science."
Context: A number of instances this year have brought First Amendment rights into the spotlight on college campuses, including riots at Berkeley and Princeton holding a Constitution Day lecture titled "F%*# Free Speech."
53% of students believe it's most important for a college to "create a positive learning environment...by prohibiting certain speech or expression of viewpoints that are offensive or biased."
44% of college students don't think the First Amendment protects hate speech, compared to 39% who believe it does.
51% agree that loud disruptions of a controversial, on-campus speaker known "for making offensive and hurtful statements" is acceptable.
81% disagree with using violence to interfere with a speaker's speech.
62% agree that if a controversial speaker is invited to speak, a speaker with opposing views should also be invited.
Go deeper