Pluto's hazy atmosphere keeps its surface icy cold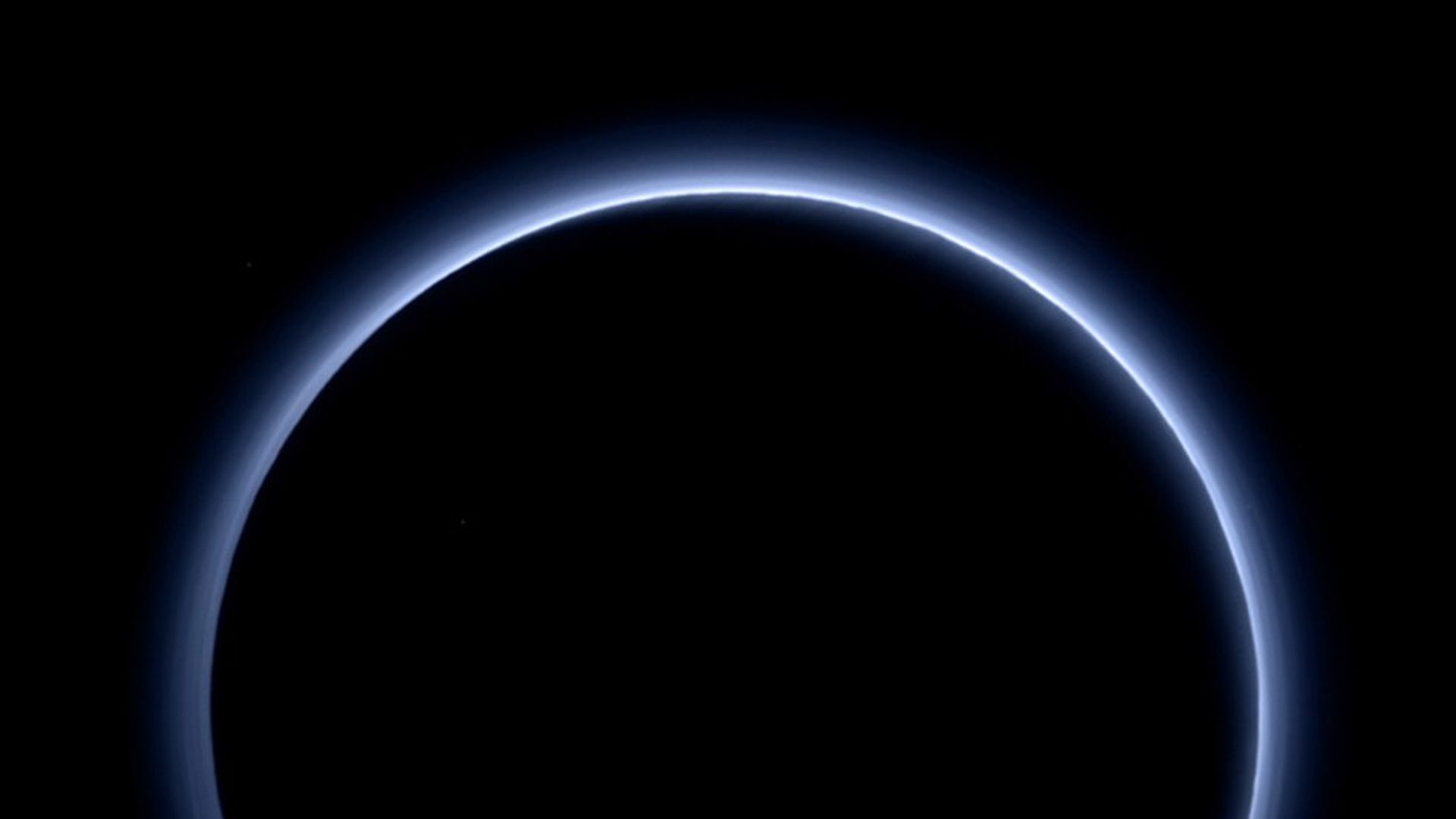 Pluto's thick hazy atmosphere may be responsible for its temperature of -203ºC, according to a study published this week in Nature.
How it works: Hydrocarbon particles created in chemical reactions in Pluto's upper atmosphere group together as they fall toward the surface and are "transformed into thick layers of haze," Alexandra Witze writes in Nature. Haze doesn't block light from the the sun, but it is able to cool down and heat up the atmosphere.
Why it matters: Leslie Young, a planetary scientist at the Southwest Research Institute in Colorado, told Nature it's important to understand Pluto's atmosphere in order to work out what might be happening on other icy planets.
Another view: There are other ideas about why Pluto's atmosphere is so cold, including a combination of hydrogen cyanide, acetylene, and ethane gas. The haze model could be tested with observations from NASA's James Webb Space Telescope, which is now scheduled to launch in 2019.
Go deeper