Plowz & Mowz wants to be Uber for snowstorms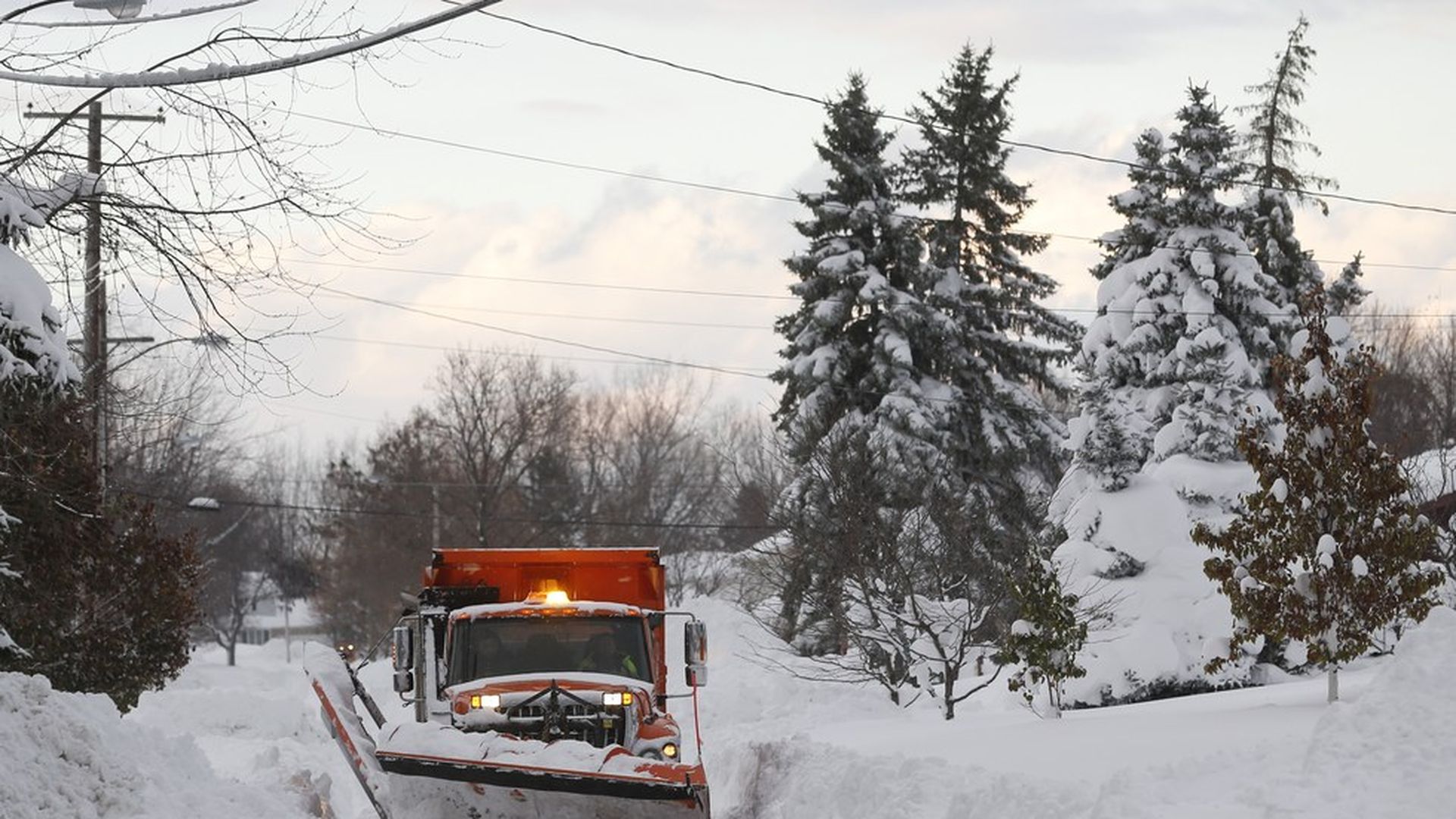 "We've got a company that offers an on-demand app for snowplows." ― Peter Pham, co-founder of tech incubator Science Inc. (Dollar Shave Club, DogVacay).
"That makes no sense Peter. Snowplowing isn't a consistent business. And you live in LA." ― me.
And with that I was introduced to Plowz and Mowz, the Science-backed company that has around 1,500 plows on hand today in blizzard-affected areas. Its co-founders, Andrew Englander and William Mahoney, spent some time on the phone, explaining why my gut rejection was unfounded:
The genesis: Mahoney is from Syracuse, and the idea came to him when he couldn't find anyone to plow his mother's long driveway. "I would call plow operators, but no one picks up the phone once it begins snowing. So I'd shovel, and watch the plows drive by and think that they were missing out on an opportunity to make extra money."
The synergy: The co-founders recognized that most residential snowplow operators work as landscapers in the warmer months, so plowing becomes lead generation for mowing which becomes lead generation for lawn-mowing or leaf blowing.
The opportunity: Use technology to optimize existing coverage routes. "We use a live-tracking GPS so that drivers can see other jobs that are already on, or close enough to, their way to the next job. These jobs can be done in as little as six minutes, so it's incremental income," Englander says. "For users, this eliminates the need to sign seasonal contracts. They can also put in notes about when they need a plow by, like if it's a doctor who needs to be on the road by 6am. Lawn-mowing works the same way, although the timing is a bit more flexible ― such as today in the morning or tomorrow in the afternoon. The pricing is competitive, and people get a picture of the completed job within the app once it's done, which is useful, for example, if you're on vacation and just need a one-time mow."
Numbers: The company said last month that it was approaching 100,000 paid transactions, and that it has raised $1.5 million in VC funding. It is unprofitable, but the co-founders say they have had a few break-even months. Overall they have over 3,000 landscape companies signed up, many of which have multiple crews.
Go deeper