Planned Parenthood is Trump's next emergency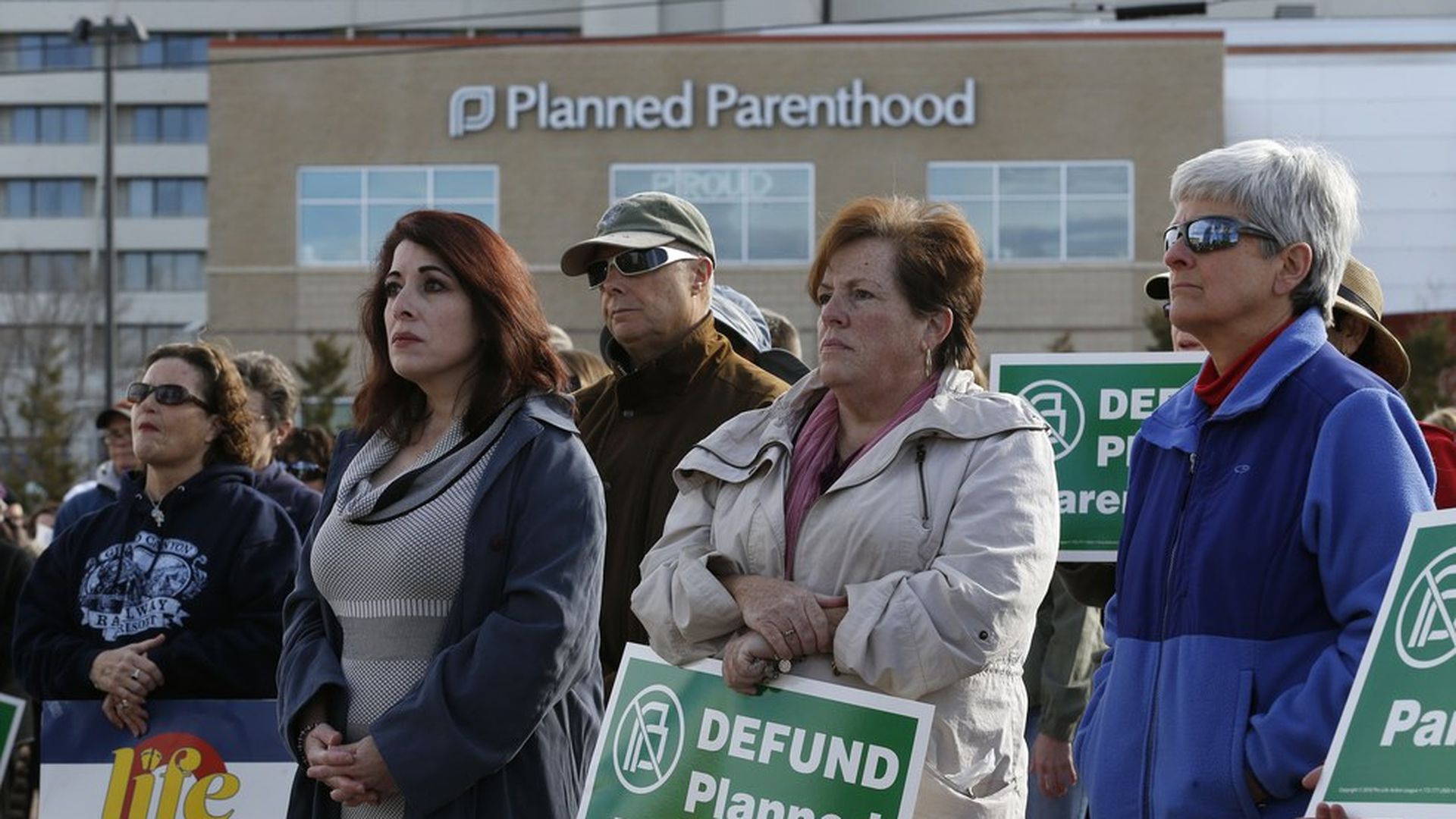 The fight to defund Planned Parenthood could shut down the government in less than a month. It's getting hardly any media attention but it's the most immediate emergency confronting the Trump administration, which is reeling after its Obamacare fiasco.
What you need to know:
The current continuing resolution to fund the government expires on April 28.
The conservative House Freedom Caucus — the group Trump blamed on Twitter this morning for killing his Obamacare replacement bill — will almost certainly make defunding the women's health group and country's biggest abortion provider a non-negotiable condition for it to support the government funding bill.
That's a big problem. There's no way a bill that defunds Planned Parenthood gets 60 votes in the Senate.
Ryan faces a potentially diabolical situation. He wants to defund Planned Parenthood but he's not going to let the government shut down on his watch. His two bad options:
Defund Planned Parenthood but do so knowing the bill won't make it through the Senate. Where that game ends: a government shutdown.
Leave out the provision to defund Planned Parenthood. That's also politically dangerous. He'd lose lots of Republican votes and would need to pass the funding bill with Democrats' support. That's the kind of thing John Boehner was forced to do during the dying days of his speakership.
Watch what Mike Pence does here. When the VP served in the House he led the conservatives' charge to defund Planned Parenthood. Unlike the President, he's authentically steeped in the social conservative movement and views it as a matter of unwavering principal.
Trump's argument: The Freedom Caucus squibbed its historic opportunity to defund Planned Parenthood (for one year) through the Obamacare replacement bill. It'll be interesting to see how social conservative leaders respond to that talking point, given groups like Penny Nance's Concerned Women for America backed the bill. Nance tells me she won't let Trump or Republicans "move on" from their promise.
Go deeper