Pinterest adds new tools for online shoppers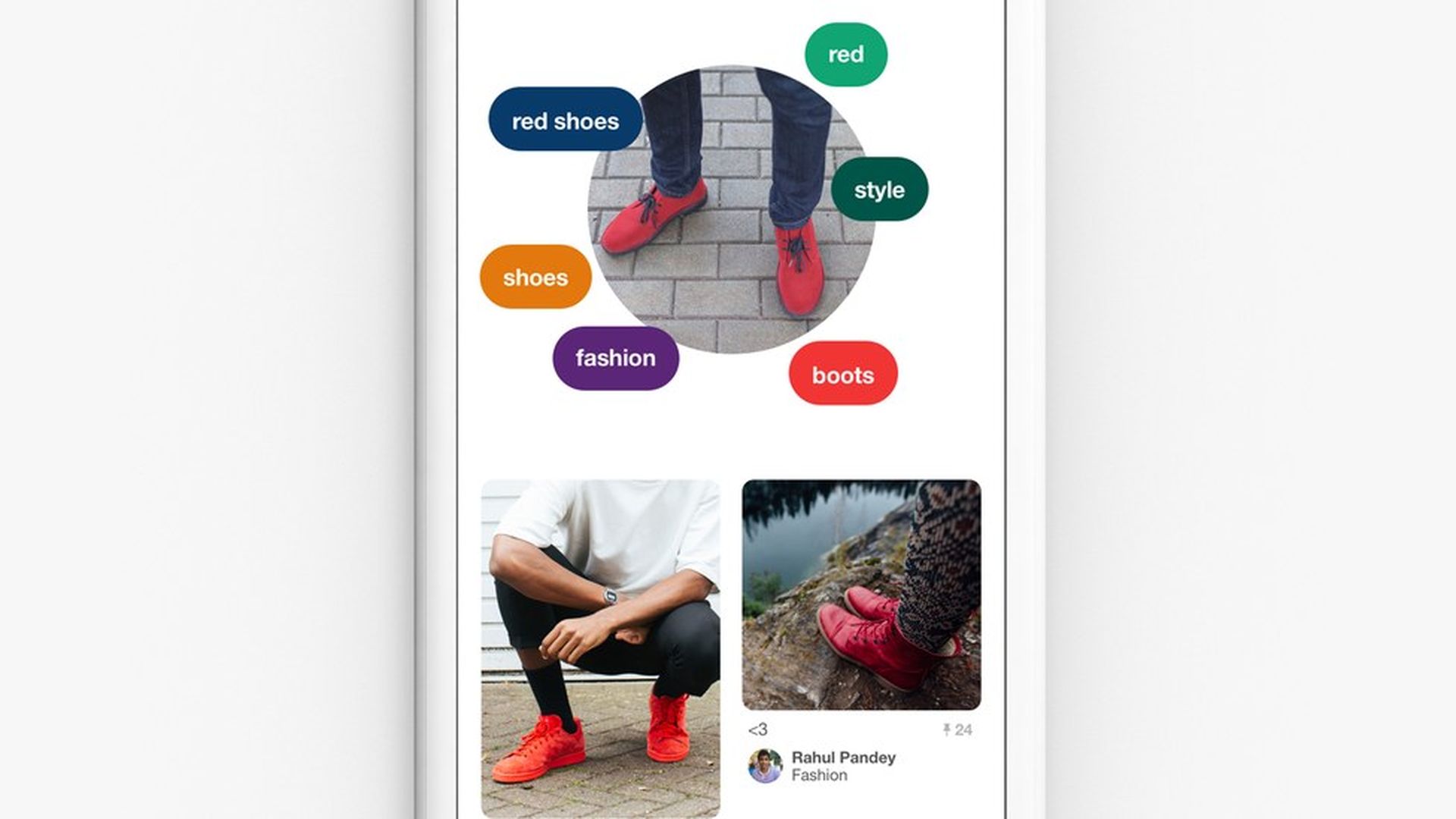 Pinterest continues on its quest to become the "Google of images" with the addition of three new features on Wednesday.
Instant ideas: When tapping on a special circular button on a "pin," Pinterest will immediately pull up ideas of recipes, decorations, or anything related to that item.
Shop the Look: Pinterest will pull up items that match or closely resemble those in an outfit, as well as suggestions of how to wear a piece of clothing.
Lens: This is like a "Shazam for images"—when a user points their camera at something, Pinterest will identify what's in the image and pull up related content.
Why it matters: Pinterest is mostly known as an online service for collecting home decor or wedding ideas, but behind the scenes the company has been developing some powerful image recognition technology. Lens, which the company warns is still very experimental, is a difficult technology.
Bottom line: In the end, everything Pinterest adds to its service is to make it more useful, co-founder and CEO Ben Silbermann tells Axios. And as a company making its money through advertising and e-commerce, Pinterest depends on more people using its service and for more use cases in their lives.
What about Snap? Like Snap, Pinterest is highly capitalized company with a consumer-facing product that's valued at over $1 billion. Though it hasn't discussed any plans to go public yet, Silbermann admits that his company is certainly watching Snap's upcoming IPO to see how it pans out.
Go deeper