Peter Thiel talks fracking and globalization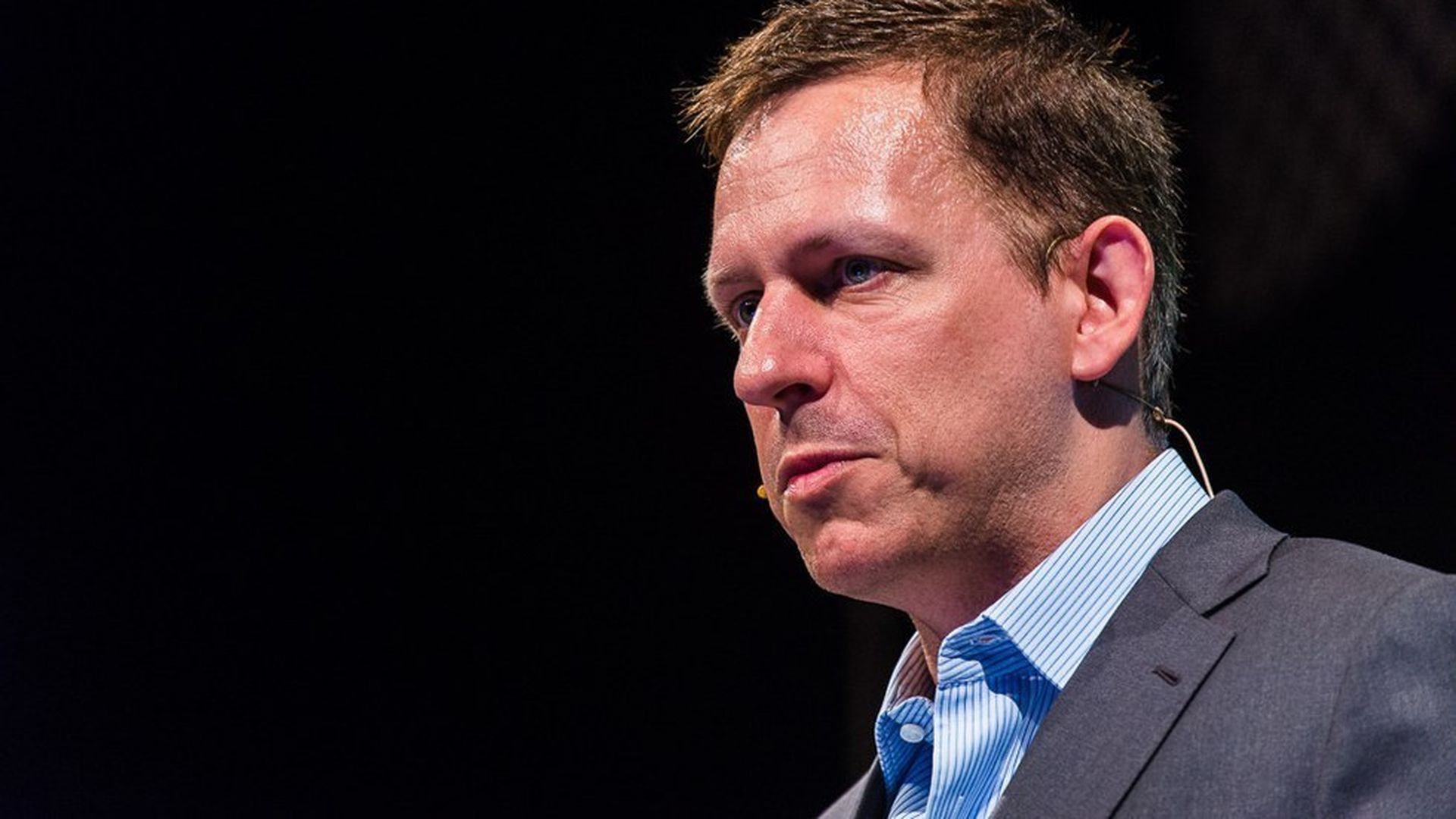 Venture capitalist Peter Thiel, a Donald Trump backer and top Silicon Valley confidante, spent about 45 minutes chatting onstage with energy analyst Dan Yergin at a glitzy dinner last night in Houston. Their talk roamed all over the place, but here are some takeaways:
Thiel is still basically a climate skeptic: He has funded alternative energy ventures, but he's tough to pin down on whether he agrees climate change is even a big problem.
"I don't know whether I am an extreme skeptic on climate change, but I have my doubts about the extreme way that people try to push it through, and I would say that I would be much more convinced of climate change, of the need to do something, if I thought there was a more open debate in which both sides were given a full hearing."
(By the way, the overwhelming view among scientists is that human activities like burning coal and oil are the primary driver of warming occurring since the mid-20th century.)
He's impressed by fracking: "What's very striking is that on some level I think fracking represents a bigger economic form of progress for our society as a whole than the innovation in Silicon Valley."
Globalization and Trump: The onstage discussion was light on Trump, but Thiel riffed on what he sees as the political forces at play today. "I think the tide on globalization is just going out in a pretty big way," he said, noting trends on immigration policy, trade, and more. Asked if Trump's election was partly a rebellion against globalization, Thiel said he's "definitely inclined to think of it in those terms."
A "bull market in politics" has arrived: Thiel credited a colleague for having that view, and said he's come around to the idea.
"I am not sure this is a good thing, but it is a fact that maybe politics is becoming more important and more intense, the range of outcomes is becoming greater."
Go deeper