Perry backing rule to help coal and nuclear plants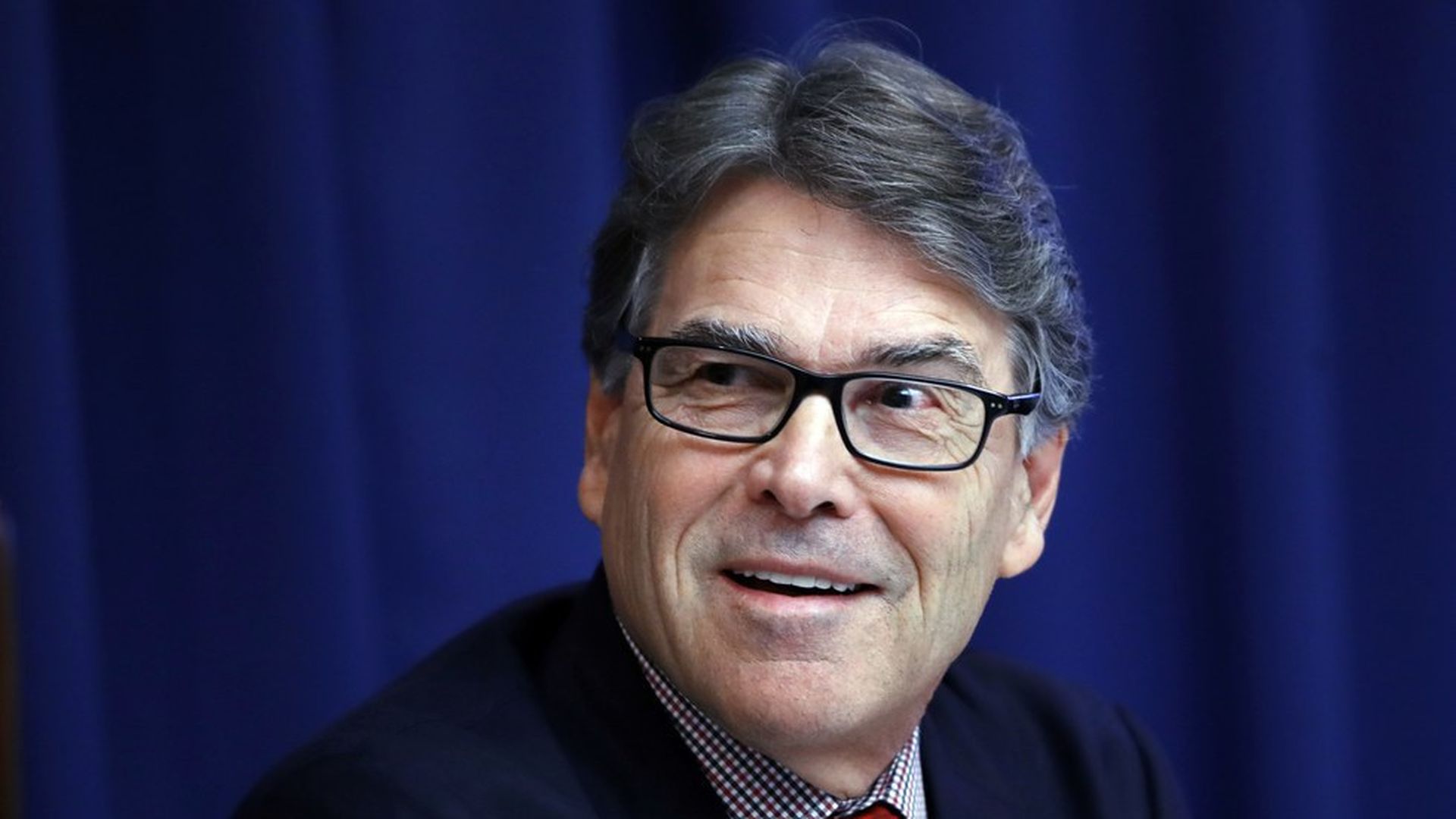 Energy secretary Rick Perry is asking an independent federal agency to propose a rule that experts are saying would impose the biggest changes to America's electricity industry in decades and potentially help a wave of retiring coal and nuclear power plants by favoring fuel sources that can be stored on site. That puts coal and nuclear, both which store fuel on site, at an advantage over other sources, like renewable sources and natural gas, which isn't stored but piped when needed.
Between the lines: This is a complicated issue electricity experts will be studying for some time, but the simple upshot for now is that this is one way President Trump is trying to help coal and nuclear power, both which are struggling to compete against cheap natural gas and increasingly cheap renewable power.
Travis Kavulla, a commissioner of the Montana Public Service Commission that regulates utilities and other services in that state, tweeted:
Yes, but: The Federal Energy Regulatory Commission is an independent agency that regulates most parts of America's energy infrastructure, including the electricity grid. It doesn't necessarily do what the Energy Department asks of it. A FERC spokeswoman didn't have an immediate comment Friday.
Go deeper