People who can't buy guns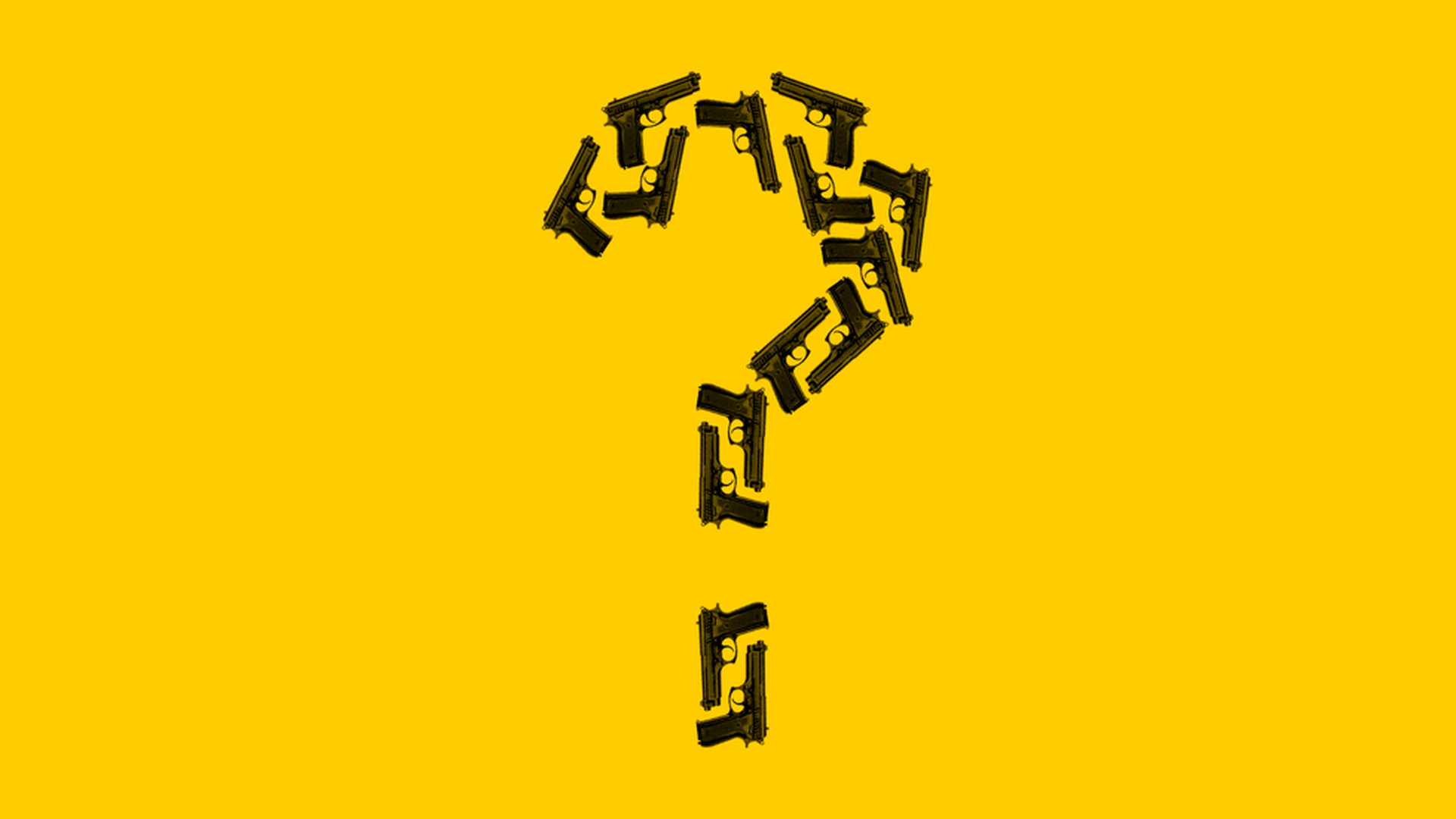 Since Devin Kelley killed 26 people in Sutherland Springs, Texas, questions have arisen surrounding what circumstances keep someone from purchasing a firearm.
Why it matters: Kelley was convicted of domestic violence against his wife and child, and therefore was not legally allowed to own a firearm. According to the Gun Control Act of 1968, anyone convicted of a misdemeanor charge of domestic violence is barred from owning a firearm. However, the Air Force (which issued Kelly a bad conduct discharge) failed to enter his conviction into the National Crime Information Center database.
These are the reasons someone cannot legally ship, transport, possess, or receive firearms or ammunition under federal law (note: some states have additional regulations).
Felons
Anyone who has been convicted of a felony and/or imprisoned for over a year (including a shorter sentence plus probation time) is barred from receiving a firearm. Also, anyone who is awaiting trial on felony charges is prohibited from receiving firearms.
Fugitives
The DOJ released a memo in February stating that this does not apply "based on the mere existence of an outstanding warrant," and instead applies to someone who "has fled the state to...avoid prosecution for a crime or to avoid giving testimony about a criminal proceeding, and is subject to a current or imminent criminal prosecution."
Domestic abusers
Domestic abuse has been repeatedly linked to mass shooters. James Height, who killed eight people in Plano, Texas, including his wife, was physically abusive to his wife. The Las Vegas shooter, Stephen Paddock, was remembered for verbally abusing his girlfriend in public. But, the New York Times notes that this only legally applies if the person is married to whomever they are abusing, providing a "boyfriend loophole."
Drug addicts
Those addicted to, or unlawful users of "marijuana or any depressant, stimulant, narcotic drug, or any other controlled substance" are prohibited from having a firearm. According to the ATF's Firearms Transaction Record, use or possession of marijuana is illegal under federal law, despite any legalization (for medicinal or recreational purposes) in the state of the person seeking a firearm.
Those who renounce U.S. citizenship
Anyone who wishes to renounce their U.S. citizenship must, according to the State Department, appear in person before a U.S. consular or diplomatic officer in a foreign country or at a U.S. Embassy or Consulate and sign an oath declaring their renunciation.
The mentally ill
Anyone who has been committed to a mental institution or "adjudicated as a mental defective" is barred from buying a gun.
Receiving a restraining order for stalking
Anyone "subject to a court order restraining the person from harassing, stalking, or threatening an intimate partner or child of the intimate partner," per the ATF.
Those who were dishonorably discharged
Receiving a dishonorable discharge is not the same as receiving a bad conduct discharge. Benjamin Spencer, a reserve officer in the Judge Advocate General's Corps of the U.S. Army, told CBS that a bad conduct discharge is for something at the misdemeanor level, while dishonorable discharge is for a crime at the level of a felony.
Non-U.S. citizens
This includes illegal aliens and "aliens lawfully admitted under non-immigrant visas," per the DOJ. However, the ATF shows that someone with a non-immigrant visa may be an exception for things like lawful hunting, or if they are a foreign law enforcement officer traveling to the U.S. on official business.
One more thing: Transactions and possession of certain kinds of firearms are prohibited by federal law, per the ATF, including the transfer or possession of a machine gun; the manufacture, importation, sale, or possession of firearms undetectable by airport security devices; and owning a firearm unregistered by the National Firearms Act.
Note: This story has been updated to more accurately reflect the law as it applies to the mentally ill.
Go deeper