Pence: U.S. funding for persecuted Christians will no longer flow through U.N.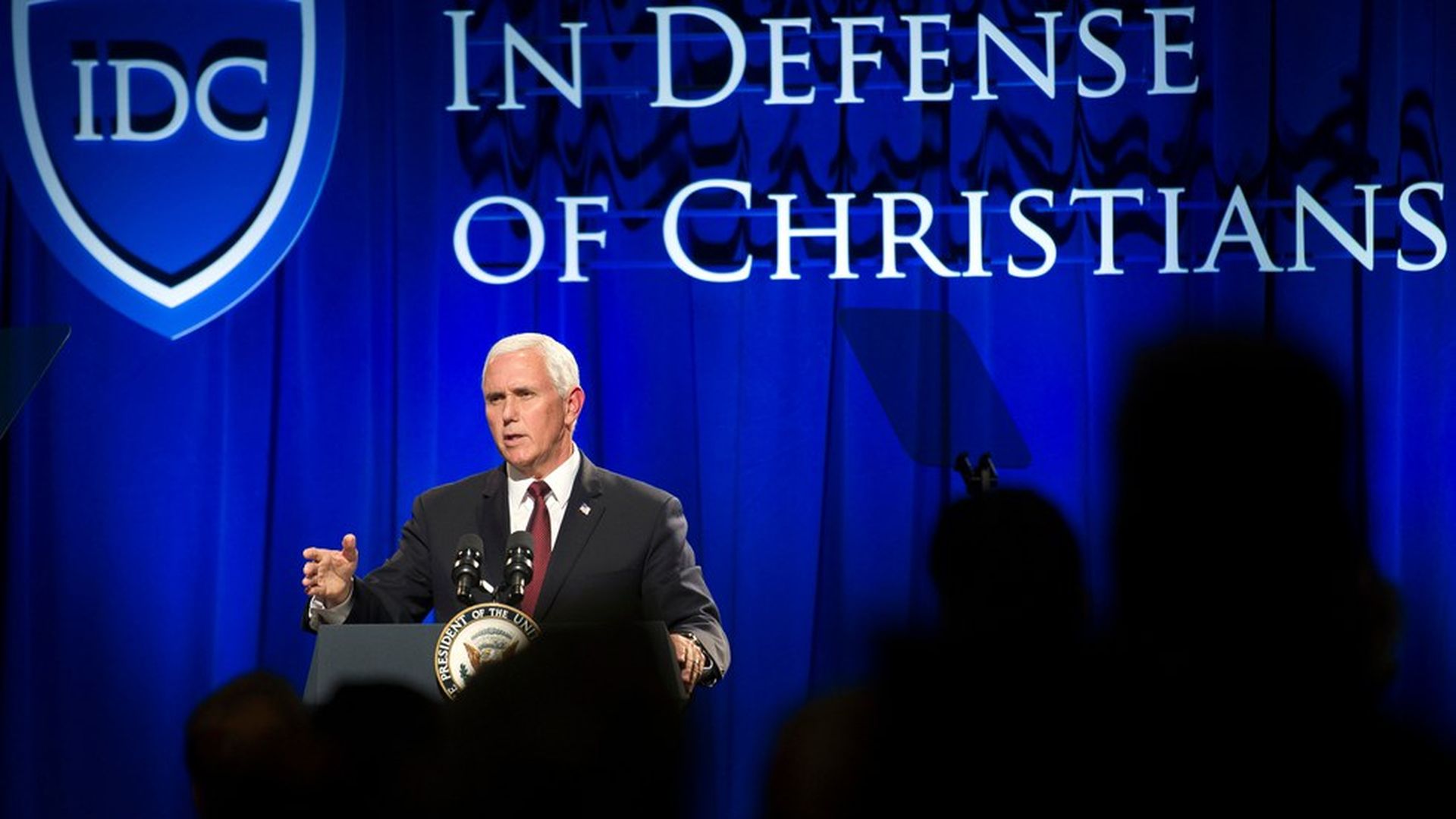 Vice President Pence announced Wednesday night that the U.S. will no longer route money intended to aid Christians and other minority groups in the Middle East through "ineffective" United Nations programs, but will instead issue the funding directly through USAID.
"We will no longer rely on the United Nations alone to assist persecuted Christians and minorities in the wake of genocide and the atrocities of ISIS. The United States will work hand-in-hand with faith-based groups and private organizations to help those who are persecuted for their faith," he said.
Speaking at an annual dinner held in solidarity with Christians in the Middle East, Pence also announced he will be traveling to Israel and Egypt in late December, per the AP.
Go deeper