Pence to Senate Republicans: Now's your chance for repeal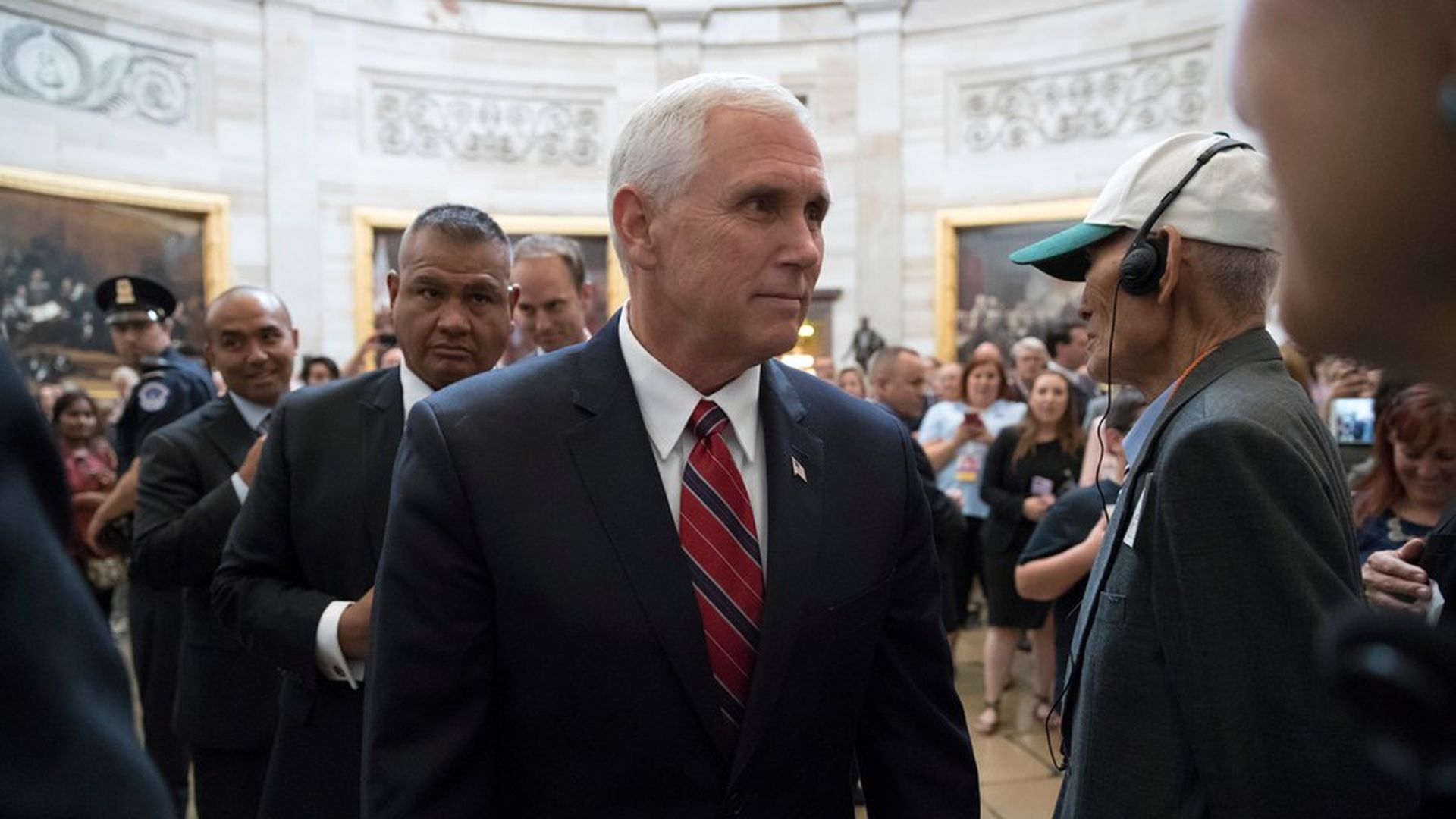 Vice President Mike Pence is throwing the Trump administration's weight behind the latest Affordable Care Act repeal bill — and against a bipartisan effort to stabilize the marketplaces. In an interview on Air Force Two, Pence told me he'll call on all Senate Republicans to support the bill by Sens. Lindsey Graham and Bill Cassidy at a lunch meeting this afternoon, saying, "this is the moment. Now is the time."
The bottom line: It's likely coming down to the votes of Sens. John McCain and Lisa Murkowski, two of the Republican holdouts (the others are Susan Collins and Rand Paul). Graham, who was on the flight with Pence, told me McCain will speak for himself — but added with a knowing smile that he feels good about McCain's vote.
The big picture: The Trump administration is all in on the Graham-Cassidy bill now, after initially holding back. Pence said he'll make it clear to senators that the House will not support efforts to fix or prop up the ACA — a reference to the bipartisan effort by Republican Sen. Lamar Alexander and Democratic Sen. Patty Murray to stabilize the insurance markets.
More details:
Trump administration officials have been working the phones to win senators' support. (Pence even called Democratic Sen. Joe Manchin.)
Trump called Graham last night to tell him the job has to be done.
Pence said House Speaker Paul Ryan has been very supportive of the Graham bill.
Graham said he's even working with departed Trump strategist Steve Bannon to build support.
"I have got Alan Greenspan, Jeb Bush and Steve Bannon" behind this bill, Graham said. "If anyone can do better I'd like to meet them."
Go deeper