Pence renews his health care push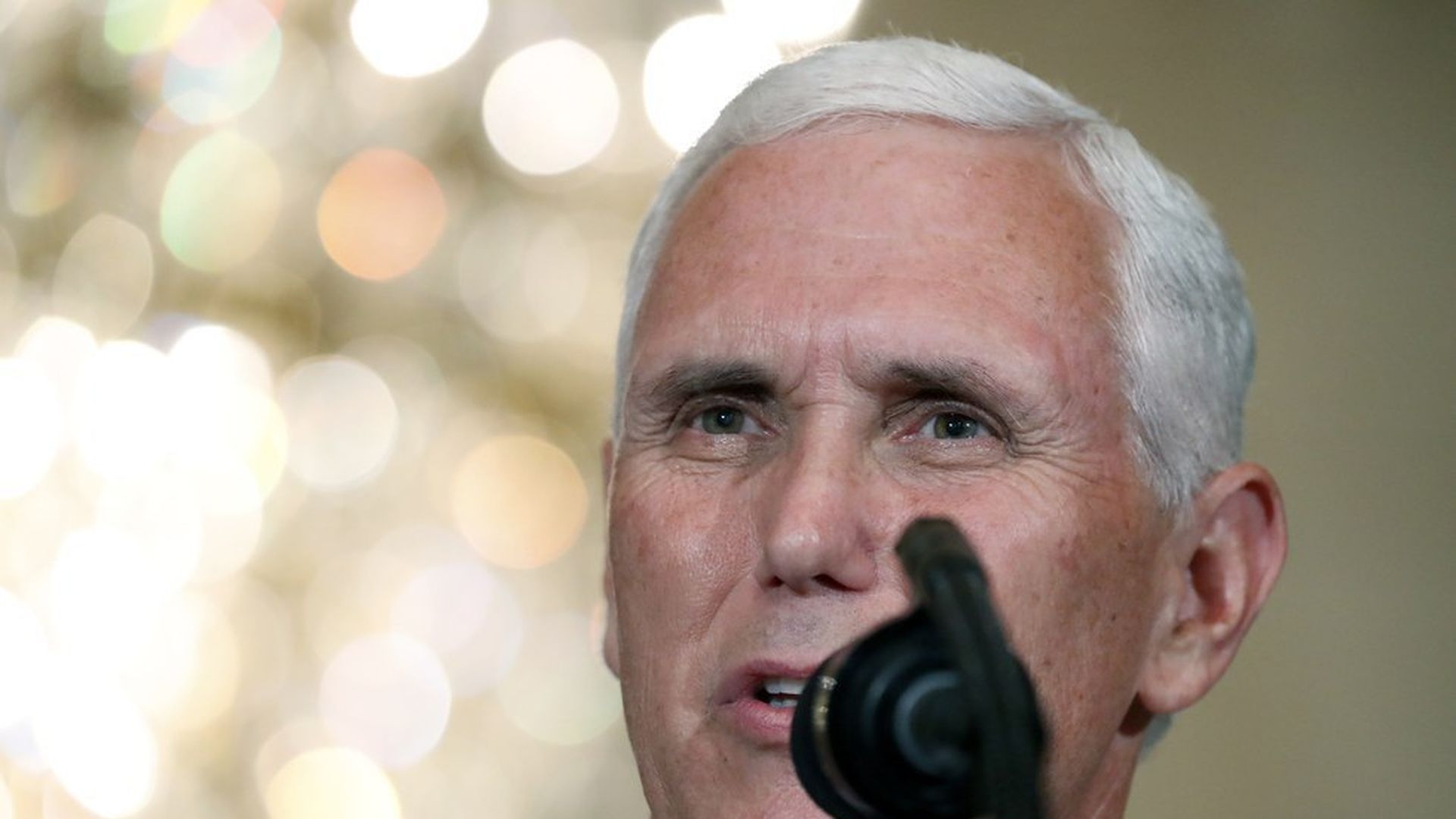 Vice President Mike Pence is making an all out push for the Senate to get the health care bill onto the floor next week.
A source familiar with Pence's movements today tells Axios: "VP making push for Senate to proceed on the health care legislation next week. Calling into Hannity radio. Then hosting several leaders of major grassroots organizations at White House this afternoon. Followed by satellite tour into key states local evening news broadcasts tonight. Then in Ohio tomorrow for speech to Ohio State GOP."
Groups coming this afternoon: Chamber of Commerce, NFIB, Faith & Freedom Coalition, March for Life, Club for Growth, National Taxpayers Union, American Conservative Union, Heritage Action for America, National Federation for Republican Woman, Students for Life and the Susan B Anthony List.
Per the source: "Many of these groups have decided independently to score the Senate's procedural vote – which is unprecedented to score a procedural vote. VP is gathering the group to thank them for making that decision. Chamber, Faith & Freedom, March for Life, Club for Growth, National Taxpayers Union, and Concerned Women for America are all expected to score the motion to proceed."
Why it matters: The White House needs to convince two conservative senators, Mike Lee and Rand Paul, to vote to allow the Senate to debate the health care bill. We expect Pence to leverage his deep connections in the conservative movement to build pressure on these senators over these crucial few days.
Go deeper