Pence discussed state biz in hacked emails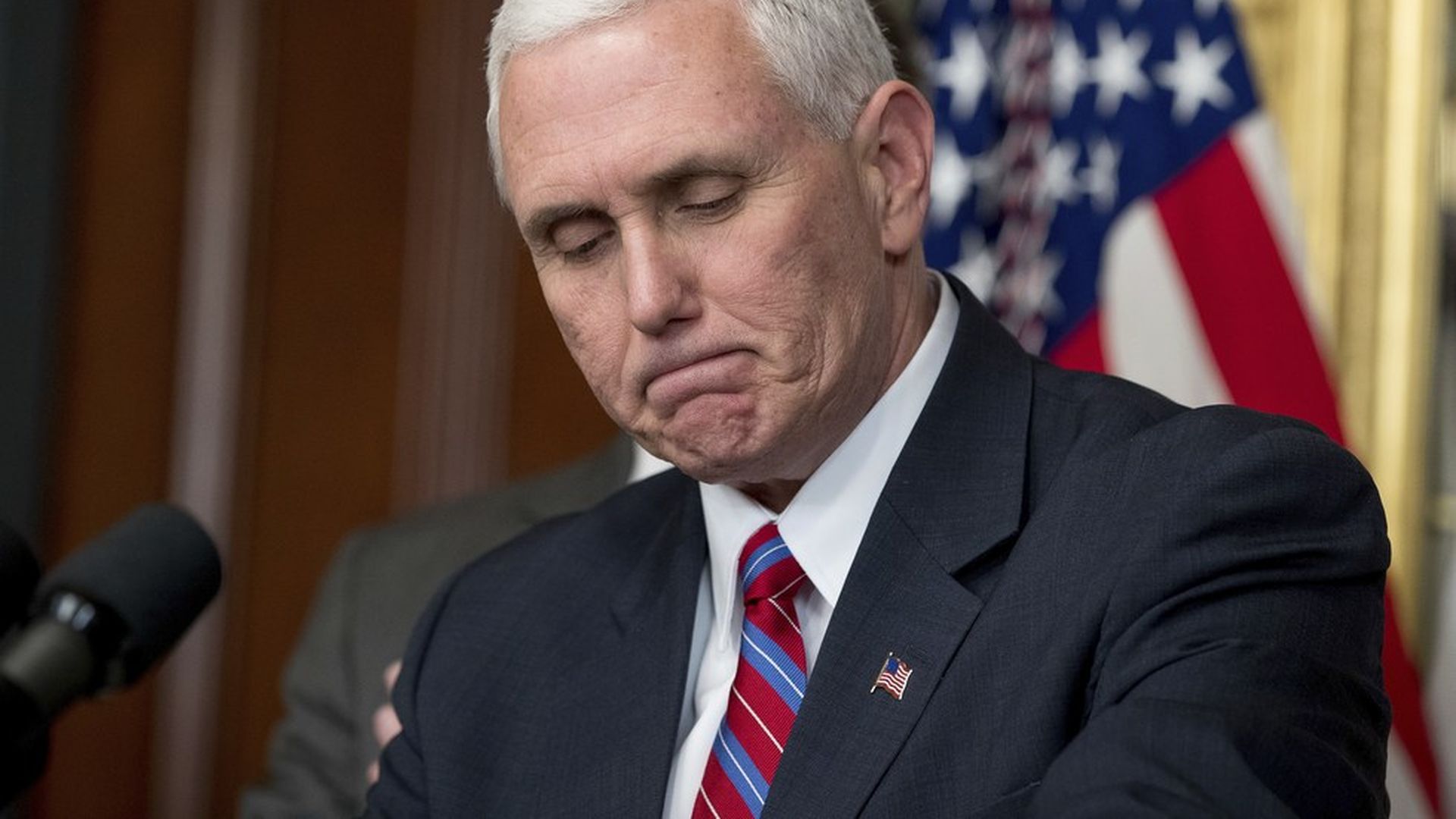 Vice President Mike Pence's personal email was hacked while he was serving as Indiana's governor, the Indy Star reports.
Pence "routinely" used his AOL account for state business, according to the report, including communications relating to terrorism and security.
Flashback: Pence criticized Hillary Clinton repeatedly during the campaign for discussing classified information on her personal email.
The difference: Pence didn't have access to classified information as governor. A spokesman has called claims of a double standard "absurd".
Go deeper