Paul Ryan's pivot to tax reform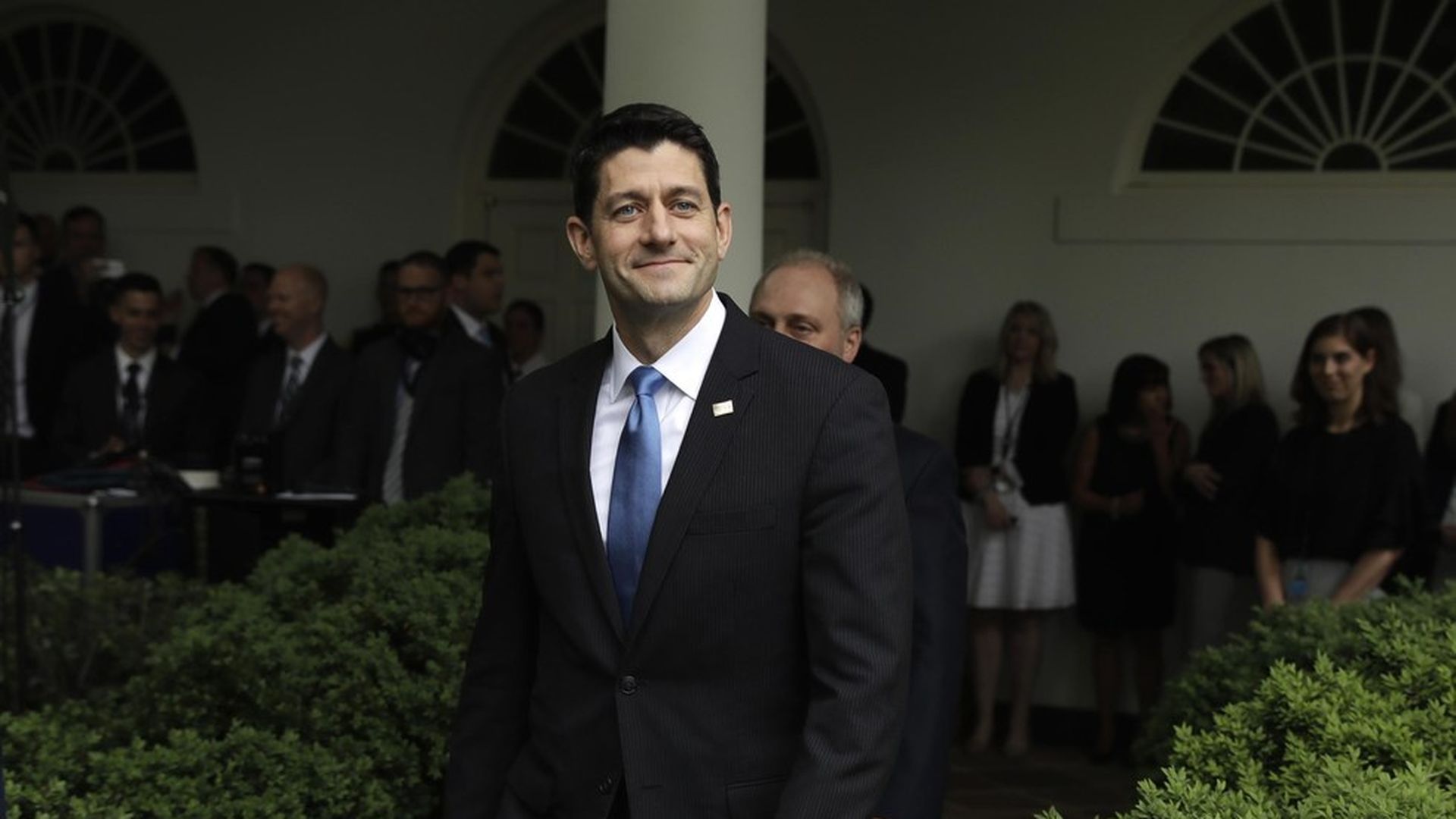 House Speaker Paul Ryan will head to the Buckeye State during this week's Congressional recess to begin his sales pitch for tax reform, according to a source with direct knowledge. After grinding a healthcare bill through the House (a bill that's about to face even more resistance in the Senate), the Speaker should relish the opportunity to change the topic.
Ryan travels to Ohio on Wednesday. He'll make the case for tax reform in general and (unsurprisingly) won't emphasize his disagreements with the White House.
The Speaker will visit manufacturing companies near Columbus and hold a roundtable discussion with local business leaders.
Our source says the event will serve as the beginning of coordinated efforts between House leadership and the administration to sell tax reform.
Between the lines: Ryan obviously favors his own tax plan, endorsed by the rest of House Republican leadership and Ways and Means chair Kevin Brady. The White House also likes a good deal of Ryan's plan, but considers some of its key components politically unfeasible — especially the "border adjustment tax" that would raise more than $1 trillion over ten years by hiking taxes on imports, while cutting taxes on American-made goods that get exported. Private negotiations between the Hill and the White House on the issue will take weeks if not months. In the meantime, Ryan wants to lead a public discussion to generate momentum behind the idea of tax reform.
A big open question: Can Ryan sell tax policy in a way that will appeal to Trump voters across the Rust Belt?
Go deeper