Paul Ryan: tax reform "far easier" than health care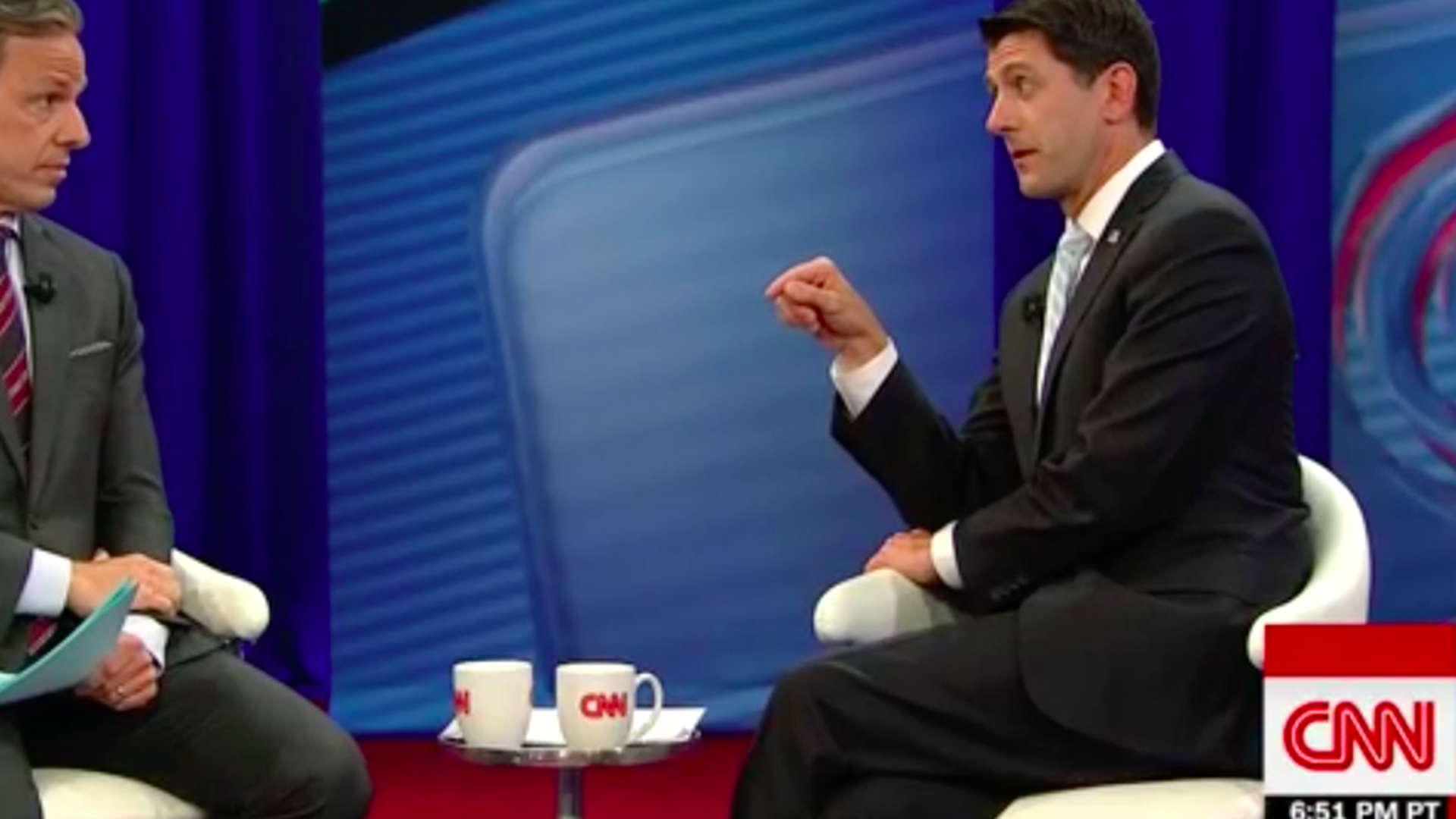 At a CNN town hall Monday night, Paul Ryan said, "I believe it's going to be far easier for us to do tax reform than it was for, say, health care reform."
Our thought bubble: His rationale was that Senate rules won't present the kind of roadblocks they did on health care, but there's a reason comprehensive tax reform has repeatedly stalled, as Ryan well knows. It's a huge lift.
On Charlottesville: "He messed up on Tuesday." Ryan was hesitant to condemn Trump's response as anything more than "morally ambiguous" until pressed by Jake Tapper.
On Trump's Afghanistan plan: "I'm pleased with the decision. I'm actually pleased with the way he went about making this decision."
On Trump's tweets: "Do I wish there would be a little less tweeting? Of course I do. But I don't think it's going to change."
Go deeper