Paul Ryan raised $39 million for Republicans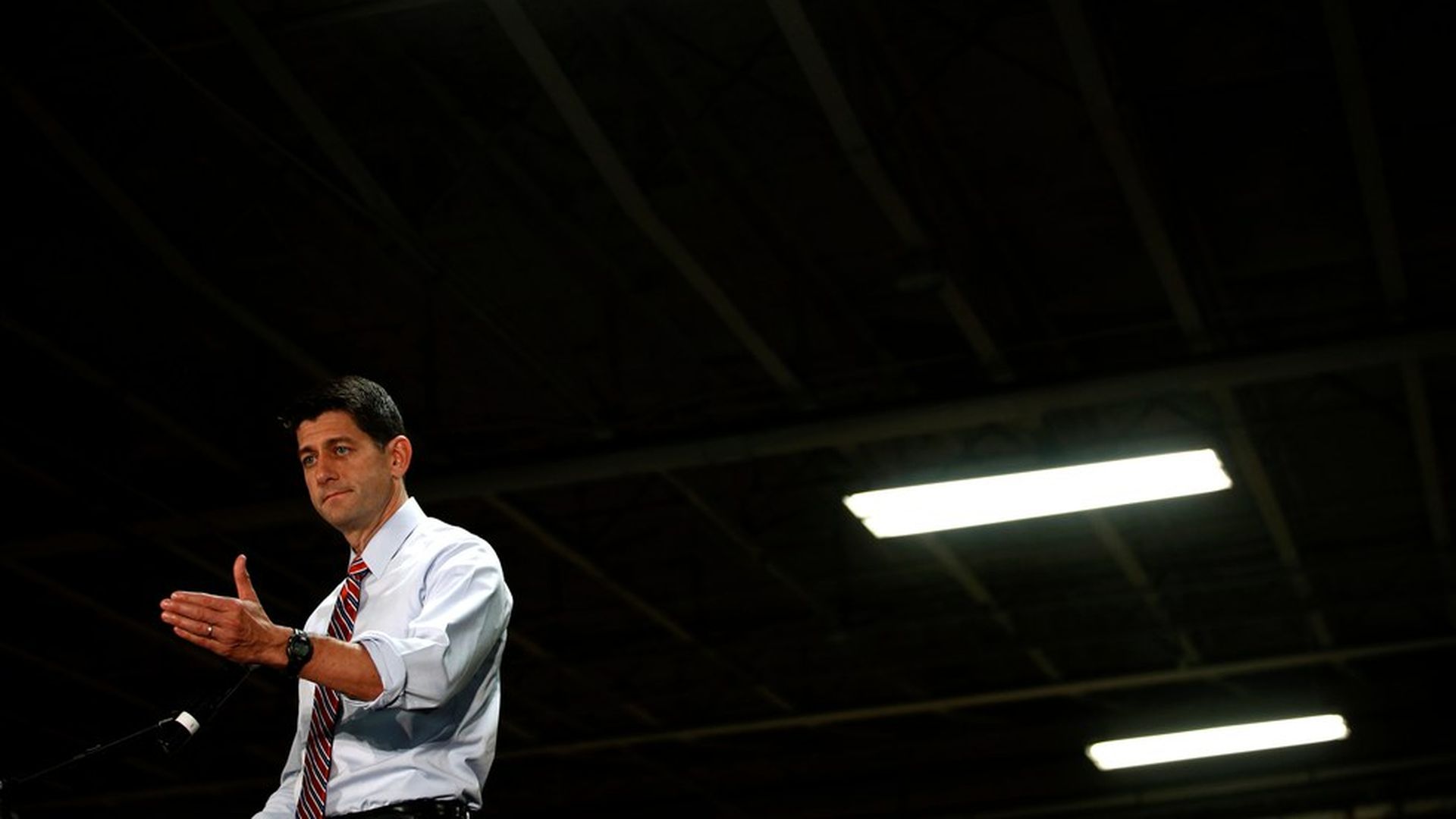 Paul Ryan has raised $6 million in the 3rd quarter and will soon report it has raised $39 million for House Republicans in the first ten months of 2017, Politico first reported Thursday morning in Politico Playbook.
What it means: Ramping up to the 2018 midterms, the Republicans are in "good shape," Kevin Seifert, Executive Director of Team Ryan, said in an email. "Speaker Ryan's supporters – from grassroots activists to donors – are fired up by the prospect of fixing our broken tax code for the first time in a generation," Seifert said.
Ryan has sent nearly $30 million to the NRCC this year, a nearly $5 million increase from August, a former aide to Ryan's political arm told Axios and a current Ryan political aide confirmed. The NRCC has raised $72 million in 2017, per Politico.
Up next for Ryan are trips to Texas and New York for additional fundraising.
Go deeper