Paris gunman was previously flagged as extremist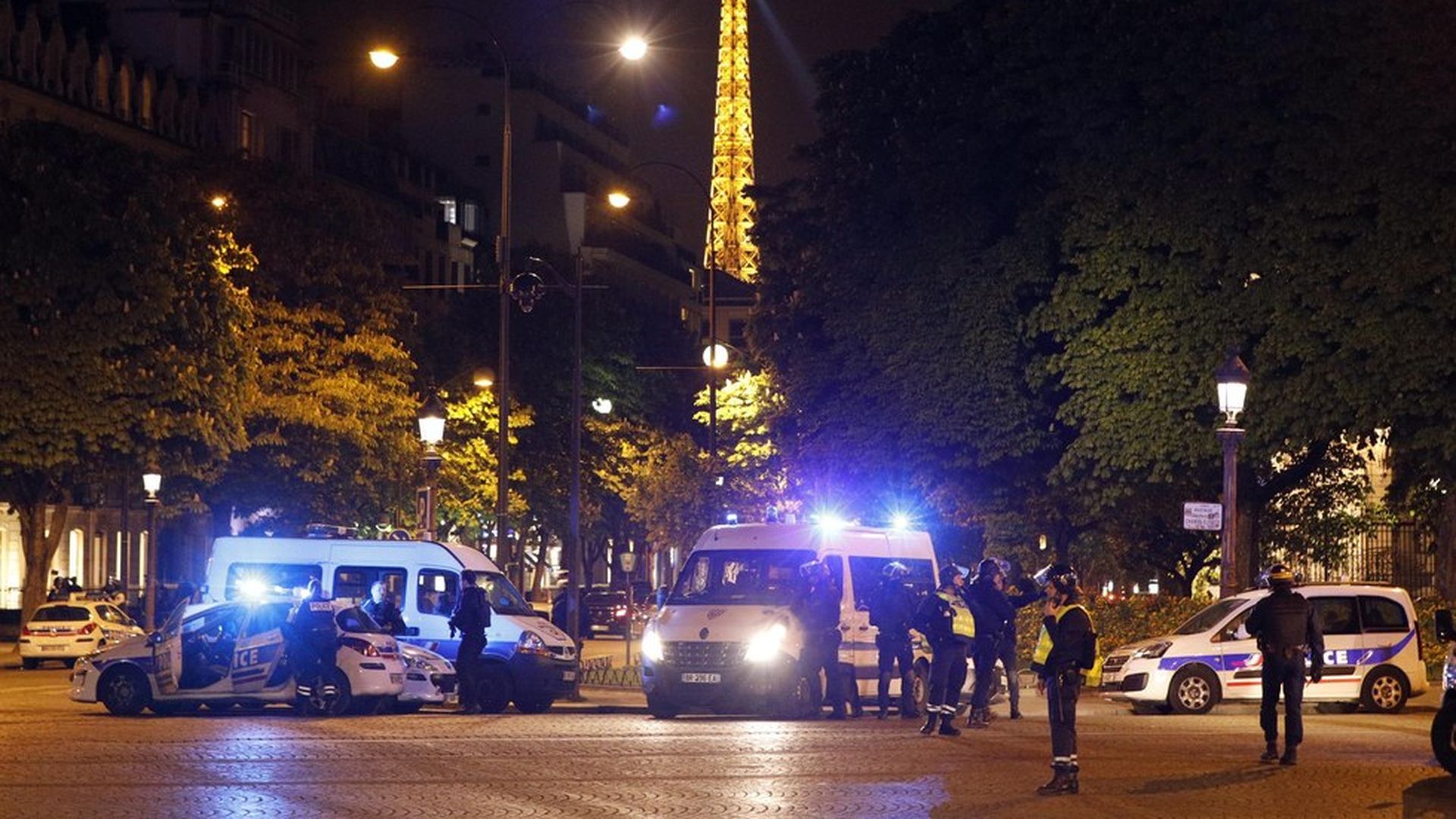 The as-yet-unnamed suspect killed in an attack that left one police officer dead and a second "severely" wounded was previously known to authorities and had been flagged as a extremist. Police have issued a warrant for a second suspect, who Reuters reports arrived in France from Belgium.
What we know about the attack:
A car pulled up alongside a police vehicle and a man "immediately" emerged and began firing.
Interior Ministry spokesman: "An automatic weapon was used against police, a weapon of war."
ISIS has claimed responsibility.
The massive police response included the closing of the Champs-Élysées.
France will go to the polls Sunday in the presidential election, with terrorism a top issue.
Go deeper