Panda habitat is getting smaller and more fragmented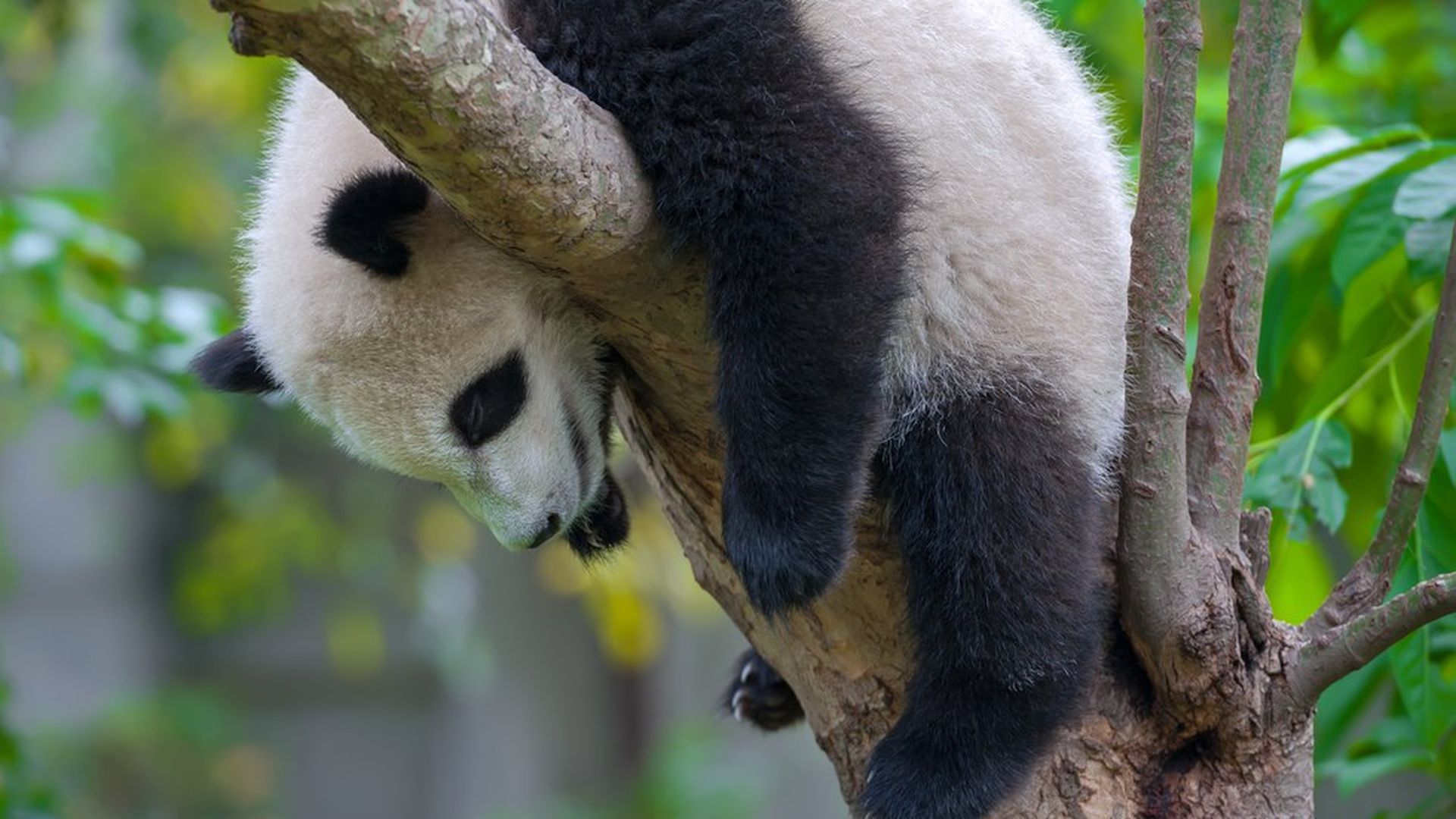 Although giant panda's populations are rising, their conservation status is still uncertain, according to a study published Monday in Nature Ecology and Evolution. Researchers found the panda's habitat is smaller and more fragmented than it was when the bear was first put on the endangered species list in 1990.
Why it matters: Thanks in large part to China's efforts to restore the bamboo-eating bear's habitat, the panda population has been growing, and last year the bear was reclassified from endangered to vulnerable by the IUCN. But if that same habitat is becoming more fragmented, the improvements made might not be enough to support a growing population.
What they did: The researchers compared satellite images from 1976, 1988, 2001 and 2013.
From 1976-2001, the habitat increased by 4.9 percent, and has only gone up by 0.4% since 2001.
From 1976-2001, the average size of a roadless forest patch decreased by 24%, and grew 1.8% since 2001.
The bottom line: Moving pandas from the endangered to threatened list last fall was "a recognition of panda conservation success so far. But pandas are still facing threats, especially climate change. It does not mean that panda conservation should stop," study author Jianguo Liu told Ben Guarino of the Washington Post.
Go deeper